The Taxation Laws (Amendment) Ordinance, passed on September 20, 2019, introduced Section 115BAB of the Income Tax Act. As per Section 115BAB, certain manufacturing firms based in India are eligible to get a reduced tax rate. The primary aim behind the insertion of this Section was to promote the growth of new manufacturing start-ups.
Here's everything about Section 115BAB, its provisions, reduced tax rates and eligibility. Read on!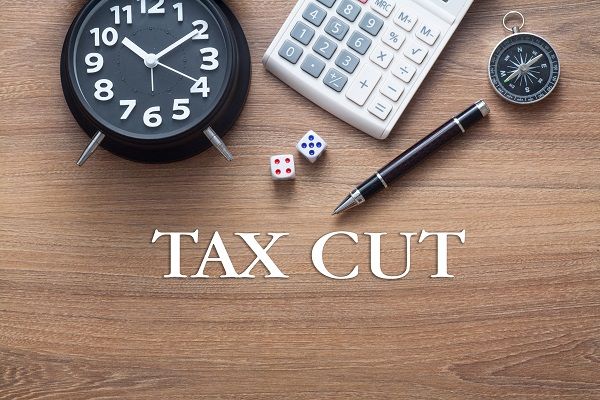 What is Section 115BAB of the Income Tax Act?
According to Section 115BAB, specific new domestic manufacturing firms can get the option to pay income tax at a reduced rate of 15%. This would include applicable cess and surcharges, starting from FY 2019-2020.
That said, certain domestic manufacturing firms opting for a reduced income tax rate will have to follow the same for the subsequent financial year, as this option cannot be withdrawn.
In addition, Section 115BAB of the Income Tax Act, 1961 also states that a flat surcharge of 10% and a 4% cess will apply to firms opting for this relaxation.
Eligibility Criteria to Opt for a Lower Income Tax Rate under Section 115BAB of the Income Tax Act
Certain manufacturing companies based in India will be eligible to avail of the benefits under Section 115BAB, provided they fulfil the following criteria:
A company must be registered or set up in India on or after October 1, 2019, and it should start manufacturing on or before March 31, 2023. Such companies should also satisfy the following conditions:
It should not be established by splitting up or reconstructing a business that already exists, except when a business is re-established under Section 33B.
These firms should not use any second-hand plant and machinery. However, a firm can utilise plant and machinery that was used outside the country and is being used in India for the first time. Furthermore, a firm can use old machinery as long as the value is less than 20% of the firm's overall value of plant and machinery.
The company must not use a building that was previously a convention centre or hotel.
The company should undertake manufacturing or production of articles or things and research activities considering such articles and things. Moreover, it can engage in the distribution of these articles and things that are produced and manufactured by them.
A company's overall income must be calculated without considering deductions or exemptions under:
Section 10AA for all units in Special Economic Zone
Additional deduction for depreciation under Section 32(1)(iia)
Deduction for investment allowance towards new plant and machinery under Section 32AD in specific backward areas of Bihar, Andhra Pradesh, West Bengal, and Telangana
Deduction under Section 33AB for companies manufacturing tea, rubber, and coffee
Deduction under Section 33ABA on deposits made for site restoration fund by companies that engage in the production or extraction of natural gas and petroleum
Deduction under Section 35 concerning expenditure towards scientific research
Tax deduction with respect to capital expenditure incurred by specific businesses under Section 35AD
Deduction under Section 35CCC for expenditure incurred for an agriculture extension project or a skill development project that falls under Section 35CCD
Chapter VI-A deductions concerning certain income that are applicable under Sections 80IAB, 80IA, 80IB, 80IAC, and so on. This excludes deductions under Section 80JJAA.
Depreciation or deduction under Section 32, excluding additional depreciation.
Set-off losses that are carried forward from previous years, provided that these losses were incurred due to the above-mentioned deductions.
Also read: What Is Corporate Tax: Rates, Fees, Tax Return Forms & Due Dates
Applicability of Transfer Pricing Provisions
The following pointers mention the applicability of Section 115bab of the Income Tax Act with regard to transfer pricing provisions:
Suppose a company earns more than expected earnings due to a close-knit relationship between itself and another entity or on any other grounds. In that case, the assessing officer might ignore these profits. In such a situation, the assessing officer will only consider the profits that a business should reasonably derive.
When any business transaction involves a specified domestic transaction as under Section 92BA, the said profits in the case of such a transaction will be determined with regard to the arm's-length price.
Comparative Effects of Opting for Tax Benefits under Section 115BAB of the Income Tax Act
The following tables detail the difference in tax rates for manufacturing companies that opt for a lower tax rate and those who don't:
Companies with income less than Rs. 1 crore during FY 2019-2020
| | | |
| --- | --- | --- |
| Components | Not Opting for Section 115BAB | Opting for Section 115BAB |
| Tax rate | 25% | 15% |
| Education cess | 4% | 4% |
| Surcharge | NA | 10% |
| Overall tax rate | 26% | 17.16% |
Companies with income above Rs. 1 crore and up to Rs. 10 crore in FY 2019-2020
| | | |
| --- | --- | --- |
| Components | Not Opting for Section 115BAB | Opting for Section 115BAB |
| Tax rate | 25% | 15% |
| Education cess | 4% | 4% |
| Surcharge | 7% | 10% |
| Overall tax rate | 27.82% | 17.16% |
Companies with income more than Rs. 10 crore in FY 2019-2020
| | | |
| --- | --- | --- |
| Components | Not opting for Section 115BAB | Opting for Section 115BAB |
| Tax rate | 25% | 15% |
| Education cess | 4% | 4% |
| Surcharge | 12% | 10% |
| Overall tax rate | 29.12% | 17.16% |
Besides, domestic manufacturing companies who do not opt for a lower tax rate under Section 115BAB of the Income Tax Act also have to pay MAT at 15%.
Also read: What is Global Minimum Corporate Tax Rate: Aims & Countries Involved
Final Word
The introduction of Section 115BAB of the Income Tax Act is a remarkable move by the Income Tax Department, which provides a boost to the country's manufacturing start-ups. Every firm must consider the current turnover, availability of MAT, cash flow and various other factors before opting for a lower tax rate.
FAQs on Section 115BAB
Q1. What is the time limit for opting for a reduced tax rate under Section Section 115BAB of IT Act?
Ans: Domestic manufacturing firms need to avail of tax benefits under Section 115BAB of the Income Tax Act on or before the date of income tax return filing. Thus, firms must stay informed about the last date of ITR filing during a particular financial year.
Q2.
What is Form 10-ID?
Ans: New domestic manufacturing companies need to fill out Form 10-ID to avail of concession on the overall tax rate. They must fill out this form on or before the due date, as specified under Section 139 sub-section (1).
Q3.
How much is the tax rate for income that is earned from non-manufacturing activities?
Ans: Companies opting for a reduced tax rate under Section Section 115BAB of the Income Tax Act will have to pay 22% tax on all earnings that do not come from manufacturing things or articles. In addition, no allowance or deduction is available on such income.
Q4.
What is the meaning of a convention centre?
Ans: As per the provisions mentioned under Section 115BAB, a convention centre is a building that includes convention halls. These halls are utilised for seminars or conferences and must be of substantial size to accommodate the required amenities.
Q5. What is the definition of manufacturing under the IT Act?
Ans: As per the Income Tax Act, manufacturing refers to a change in a non-living physical thing or article that results in its transformation. Such a process brings into existence a newly formed object with a distinct integral structure or chemical composition.
Before you go…
Disclaimer: Mutual Fund investments are subject to market risks, read all scheme-related documents carefully.
This article has been prepared on the basis of internal data, publicly available information and other sources believed to be reliable. The information contained in this article is for general purposes only and not a complete disclosure of every material fact. It should not be construed as investment advice to any party. The article does not warrant the completeness or accuracy of the information, and disclaims all liabilities, losses and damages arising out of the use of this information. Readers shall be fully liable/responsible for any decision taken on the basis of this article.