Under Income Tax Act, 1961, it is mandatory for taxpayers to file income tax returns for reporting their income and assets for a financial year. Now, with the implementation of the new Income Tax portal on 20th May 2021, the process has become much more convenient. According to reports, above 3 crore taxpayers have filed their ITR using this brand-new e-filing portal as of 3rd December 2021.
If you are still having difficulty figuring out how to e-file income tax returns online, this guide is for you! From the e-filing process to document requirements, everything has been covered here. Scroll down to know!
Also Read – What Are The Best Tax-Saving Instruments In India?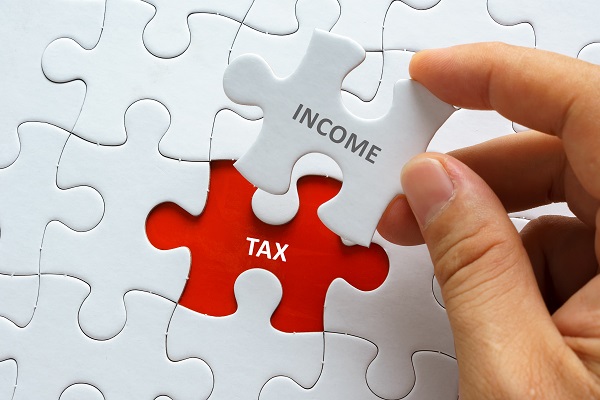 What Is e-filing?
E-filing refers to the process of electronically filing income tax returns for a specific financial year. This process exempts you from the tedious procedure of visiting the Income Tax Department's office to file your income tax return. Instead, you can simply use the online portal of the Income Tax Department and file ITR within a few minutes.
How to File Income Tax Returns on the New e-Filing Portal
To file your income tax returns, you need to follow these steps:
Step 1: Go to the official e-Filing 2.0 portal of the Income Tax Department.
Step 2: If you are an existing user, then log in using your user ID and password. In case you are a new user, register yourself first.
Step 3: Click on the "e-File" menu on the top navigation bar and select "File Income Tax Return."
Step 4: You will be redirected to a new page. On this page, select the assessment year, filing type, and ITR form number.
Step 5: Scroll down and select the submission mode as "Online" and press "Continue."
Step 6: Then, choose the status that applies to you in terms of Individual, Hindu Undivided Family or Others and press "Continue."
Step 7: From the dropdown menu, select the ITR form that you need to file and press "Proceed."
Step 8: Carefully read the reasons mentioned for filing income tax returns and choose the one that applies to you.
Step 9: Fill in or verify your bank details.
Step 10: A new page with the income tax returns form will open up. Some details are already filled up, which you should verify carefully.
Step 11: Verify ITR and press "Submit." You can either send a hard copy of this to the Income Tax Department or choose the "e-Verify" option.
Why Should You File Income Tax Return?
Although income tax laws of India make it mandatory for only a specific group of individuals to file ITR, it should be done regardless of the category one falls under. From getting easy loan approval to quick visa processing, filing ITR has several advantages. These documents are often used for verification purposes, which is why it is essential to e-file income tax returns within the due date and keep the documents.
Features and Benefits of the New Income Tax e-Filing Portal
The new e-filing portal comes with numerous exciting features that enhance user experience and bring a modern touch. A few of these incredible features and benefits are as follows:
Faster ITR Filing and Processing
Owing to improvements in technology, income tax returns get processed faster, and taxpayers are able to file ITR immediately. Thus, it reduces the time in which a taxpayer gets his/her tax refunds.
Introduction of a Mobile App
The Income Tax Department will subsequently launch a mobile application. On this app, you can get access to all vital functions that are available on the website. Thus, you can now conduct any tax-related task via your mobile phone at any point in time.
The new filing portal comes along with multiple payment options. Due to this, taxpayers can choose from a wide array of options and select one that is the most feasible. The new payment methods include RTGS/NEFT, UPI, credit card, and net banking.
Free ITR Preparation Software
Taxpayers can now make use of an ITR preparation software that is available free of cost for the offline and offline modes. It provides interactive instructions to individuals with no knowledge regarding tax.
Furthermore, you can also pre-fill some details regarding your profession, salary, property, TDS, etc. Thus, you will not have to face the trouble of filling out the ITR form again and again. However, carefully check these pre-filled details and make changes when necessary.
Currently, this feature is only available online and offline for ITR-1 and ITR-4. Meanwhile, ITR-2 is available online only. The Income Tax Department will soon launch the software for ITR-3, ITR-5, ITR-6, and ITR-7.
On a single dashboard, you will be able to see all the pending requests, interactions, uploads, and actions required. Moreover, you can also check the status of the grievances filed, tax deposits and yearly tax returns.
On this portal, all these services were available but under different tabs. This feature brings it all together and makes navigating through the website easier.
Better Assistance and Guidance
To respond to your queries and guide you through the services offered, the new portal introduces a "call centre" service. Furthermore, to enhance the "Help" section, there is a chatbox, FAQ column and video tutorials.
Having access to an uninterrupted internet connection and a mobile phone is not always possible. In these circumstances, getting an OTP (One Time Password) or EVC (Electronic Verification Code) can be difficult. The new portal launched a static password to resolve this problem. 
You can generate a static password by going to the "Profile" page on the new e-filing portal. You will get 10 static passwords. These are valid for 30 days and can be used while logging in.
Also Read: How To Save Income Tax On Salary?
Existing Features of the New Income Tax e-Filing Portal
So far, it is clear that e-Filing 2.0 introduced various new features. However, it also held on to some features from the previous e-filing portal. Some of these are as follows:
E-verification of income tax returns
Requesting re-issue of refunds
File request for intimations
Request changes to ITR online
Lodge online grievance
Linking Aadhaar with PAN online
Provide response to e-proceedings
View credit card statement
View any mismatch in tax credit
Online filing of audit reports
When is Income Tax e-Filing Necessary?
Individuals need to file income tax returns via the online or offline mode under such circumstances:
If a person is about to avail of a loan.
In case an individual wants to claim a refund from the IT department.
If one plans to invest in foreign assets or earn from them.
In case an individual earns income from his/her housing property, etc. 
Additionally, organisations or firms should file ITR irrespective of earnings. Note that if the total income of individuals aged below 60 years does not exceed Rs. 2.5 lakh, it will not be subject to tax.
That said, if you need to file income tax returns, go through the process stated in the following section.
Documents required for e-Filing
Here are all the documents you need to submit for income tax return filing online:
PAN of the taxpayer.
The Aadhaar number should be provided; it should be linked with the PAN.
Bank account details such as account number, branch name, IFSC code, etc., of the taxpayer.
For those who want to file ITR based on their salary, it is mandatory to provide the following documents:
Form 16
Salary slips
Rent slips in case the individual has claimed House Rent Allowance (HRA)
For claiming deductions, one has to provide the documents mentioned below:
Proof of income that must include house property income and capital gains.
Information regarding the individual's investments which are liable for deductions.
Details of insurance and home loans.
Interest certificates of deposit and savings account.
It takes only a few minutes to complete the ITR return e-filing process when you have all these documents handy. If you are new to this, note that not filing ITR on time also has certain negative repercussions.
Penalty For Late Income Tax e-Filing
The Central Board of Direct Taxes (CBDT) levies penalty charges under Section 234F on individuals who miss the allotted deadline for filing their ITR. The maximum penalty imposed in case of late e-filing is Rs.10,000.
Next Steps To Take After Filing Income Tax Returns
Once you are done filing your ITR online, follow the steps mentioned below:
Step 1
Complete your ITR verification within 120 days of filing and trace the ITR-V status.
Step 2
Look out for intimations or further notices.
Step 3
Make sure to secure all the income tax documents for future use.
Step 4
Verify the bank details and communication address as well so that you do not face any delay in receiving a tax refund.
Things to be Done by Taxpayers After e-Filing Income Tax Returns
Here are a few things that taxpayers need to do before they start enjoying the new features on the e-Filing 2.0 portal
The IT Department requires all previous users to re-register their DSC (Digital Signature Certificate) due to security reasons.
Taxpayers have to update their mobile number and email address under the "primary contact" category.
If there are any pending actions or outstanding demands, taxpayers need to follow up on them.
Ensure that Aadhaar is linked with a pre-validated bank account.
Final Word
Technological advancements have made it much easier to file income tax returns for individuals. Note that for salaried individuals, the process to e-file income tax slightly differs. So, if you fall under that group, you will have to choose the form that is suitable for you.
For a seamless ITR filing process, use the online method and pay within the due date to avoid a penalty!
FAQs on Filing Income Tax Return Online
Before you go…
Looking for instant 🚀 personal loans 24*7 anywhere, anytime? Install the Navi app now!
Or, maybe you're looking to buy that house you've been eyeing 🏠 and you need a loan of up to Rs. 5 crores. Install the Navi app now and get your instant in-principle approval right away! Interest rates starting at 6.40% p.a.
How about an affordable health insurance policy 👨‍⚕️ starting at a monthly premium of just Rs. 241? Install the Navi app and get your policy in under 2 minutes
Instead, want to put your savings into action and kick-start your investment journey 💸 But don't have time to do research. Invest now with Navi Nifty 50 Index Fund, sit back, and earn from the top 50 companies.