Pradhan Mantri Awas Yojana (PMAY) is a government-backed scheme launched to provide 'affordable housing to all.' It offers subsidies on home loan interest rates, among other benefits, to make housing more affordable in the country. This housing scheme is directed toward the economically backward population-based in rural and urban areas.
To become a beneficiary of PMAY, it is crucial to find out about important scheme-related details, including its features, benefits, and qualifying criteria. In addition to this information, you will also find details related to the scheme's components and the steps involved to claim subsidy below.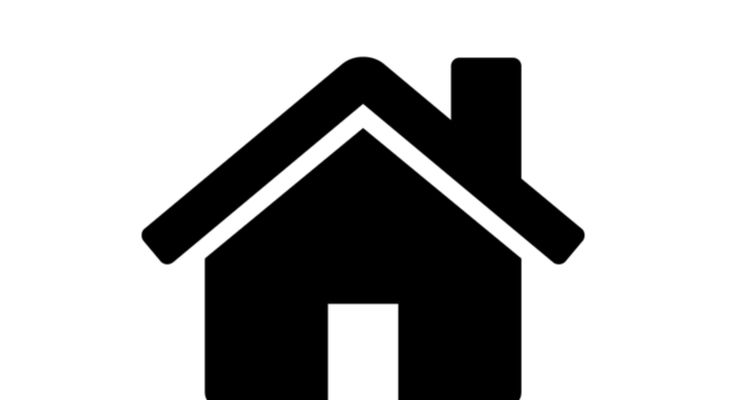 Pradhan Mantri Awas Yojana – In Brief
The government of India launched PMAY in June 2015 to make housing affordable for the economically weaker section of the country. Under this scheme, eligible applicants can claim a subsidy on their home loan interest rate, which they had taken out to finance their first house.
Note that the interest subsidy amount varies among the different economic categories under Pradhan Mantri Awas Yojana.
The affordable housing scheme is divided into two categories –
PMAY Urban: Approximately 4,331 towns and cities come under the affordable housing scheme.
PMAY Gramin: Previously known as Indira Awas Yojana, PMAY-G aims to promote access to affordable housing across rural India, except Chandigarh and Delhi.
This housing scheme involves the construction of nearly 20 million affordable houses by March 31, 2022.
Components of Pradhan Mantri Awas Yojana
These are the four major components of PMAY:
Credit-linked subsidy scheme
Under CLSS, eligible candidates can avail of home loans at reduced EMIs owing to an interest subsidy. Individuals belonging to the EWS and LIG categories can get a maximum interest subsidy of 6.5%. However, note that such benefit is available only if the loan amount does not exceed Rs. 6 lakh.
In-Situ slum redevelopment
This scheme aims to rehabilitate slums and provide houses to lower-income families residing in those areas. Note that the Central Government determines the property prices, while the respective states or Union Territories decide the beneficiary's contribution to the price.
Affordable housing in partnership or AHP
AHP offers financial aid of up to Rs. 1.5 lakh to EWS families on behalf of the Central Government to purchase a house.
House construction or enhancement
This PMAY component targets families of economically weaker sections who cannot benefit from the other three components. These beneficiaries receive financial aid of up to Rs. 1.5 lakh from the Central Government to fund the construction of or renovate their existing houses.
Features of PMAY
Here are the top features of the Pradhan Mantri Awas Yojana –
A subsidised interest rate of up to 6.5% on home loans will be offered to those who opted for housing credits for a tenure of up to 20 years.
Senior citizens and differently-abled applicants will be given preference when allocating properties on the ground floor.
Houses will be constructed using eco-friendly and sustainable technology.
The interest subsidy depends on the applicants' income slab and loan amount. Note that an additional loan amount beyond the subsidised loan limit will attract a non-subsidised rate of interest.
That said, let us check the benefits of this credit-linked housing scheme.
Benefits of PMAY
These are among the primary benefits of PM Awas Yojana:
Availability of affordable housing
Facilitation of slum rehabilitation
Promotion of homeownership among women
Access to affordable housing for all sections of the society
Take a look at the below table to find out more about the accompanying benefits across different income categories:
| | | | | |
| --- | --- | --- | --- | --- |
| Category | Annual Household Income | Loan Amount | Carpet Area | Subsidy |
| Economically Weaker Section (EWS) | Up to Rs. 3 lakh | Up to Rs. 3 lakh | Up to 30 square metres | 6.5% |
| Low Income Group (LIG) | A maximum of Rs. 6 lakh | Up to Rs. 6 lakh | A maximum of 60 square metres | 6.5% |
| Middle Income Group I (MIG-I) | A total of Rs. 12 lakh | Up to Rs. 9 lakh | Up to 160 square metres | 4% |
| Middle Income Group II (MIG-II) | Up to Rs. 18 lakh per annum | Up to Rs. 12 lakh | A maximum of 200 square metres | 3% |
Note that individuals who wish to buy their first house or plan to construct a housing property can avail the benefits extended under PMAY. Additionally, those who wish to upgrade from a kutcha house to a pucca house can do so under the scheme's CLSS component.
Pradhan Mantri Awas Yojana Eligibility Criteria
There are additional requirements besides meeting the annual household income threshold to qualify for Pradhan Mantri Awas Yojana. Only those who do not own a pucca house or have not availed benefits under other affordable housing schemes are eligible for PMAY.
Additionally, provisions have been made for widows, differently-abled individuals, transgender people, and senior citizens.
First-time homebuyers who do not meet the Pradhan Mantri Awas Yojana eligibility criteria can download the Navi App and avail of a home loan. We offer a high loan amount at the lowest rates, backed by quick processing time. Collectively, these make the borrowing experience simple and hassle-free.
How to Avail Subsidy Under PMAY?
Individuals can choose to apply for PMAY online by following these steps:
Step 1: Visit the official PMAY website
Step 2: From the "Citizen Assessment" dropdown menu, select the "Benefits under other 3 components" option
Step 3: Enter your Aadhaar card details and click on submit
Step 4: Post successful verification of the Aadhaar card details, you'll be redirected to the application page
Step 5: Enter all required details (name, income, number of family members, etc) accurately
Step 6: Type the captcha code correctly and click on submit
To apply for PMAY offline, individuals need to visit a Common Service Centre (CSC) in their state or union territory. There, they need to submit the duly signed application form along with the required documents to complete the application procedure.
The list of documents that one needs to submit to avail of subsidy under PMAY are as follows:
Aadhaar card
Bank details along with account statements
PAN card
Property valuation certificate
Declaration of property under construction
A declaration affirming that the applicant or the beneficiary family does not own a pucca house
Construction agreement with a builder (if applicable)
ITR
Salary slips for the past three months
EWS certificate
Under Pradhan Mantri Awas Yojana, the housing loan interest subsidy is routed via two nodal agencies, namely: National Housing Bank (NHB) and Housing and Urban Development Corporation (HUDCO).
Steps by which the amount of subsidy is credited to the borrower's account are:
Step 1: The housing loan is disbursed to the borrower.
Step 2: Borrower's details are sent for data validation.
Step 3: Post verification, the subsidy is approved/rejected.
Step 4: After receiving the subsidy post-approval, the lending institution credits the amount to the borrower's home loan account.
Final Word
Pradhan Mantri Awas Yojana is an initiative to provide affordable housing to lower economic groups in India. Individuals who wish to own a house but could not do so due to lack of funding can now opt for a housing loan at a subsidised rate of interest under the PMAY scheme. To ensure hassle-free processing of the same, it is important for intending borrowers to keep the pointers discussed above in mind.
Frequently Asked Questions
Q1. Can a person apply twice for PM Awas Yojana 2021?
Ans: No, a person cannot apply for Pradhan Mantri Awas Yojana twice as the applicant's account will be linked with his/her Aadhaar Card.
Q2. What is the PMAY registration fee?
Ans: When applying for PMAY through an online portal, you do not need to pay any registration charge. However, if you choose the offline route, you have to pay Rs. 25 + GST as registration fee.
Q3. Does PMAY offer subsidies to second-time homebuyers?
Ans: No, only first-time homebuyers who meet the qualifying criteria can become a beneficiary of PM Awas Yojana and claim subsidy on the loan interest rate.
Q4. Is PMAY available to existing housing loan borrowers?
Ans: Existing borrowers can qualify for PMAY, given they meet all the accompanying requirements and eligibility criteria. 
Q5. Is woman ownership mandatory under Pradhan Mantri Awas Yojana?
Ans: Women ownership is not mandatory for the MIG-I and II categories. However, in the case of properties for EWS and LIG, woman ownership is mandatory, i.e., the new or existing property should be either in the name of or co-owned by an adult female family member.  
Q6. Can multiple members of a family be eligible for the benefits of the PMAY scheme?
Ans: No, only one member of a family will be eligible. To eliminate the risk of duplication, beneficiary family members have to submit their Aadhaar numbers when availing of a loan. 
Before you go…
Looking for instant personal loans 24*7 anywhere, anytime? Install the Navi app now!
Or, maybe you're looking to buy that house you've been eyeing and you need a loan of up to Rs. 5 crores. Install the Navi app now and get your instant in-principle approval right away! Interest rates starting at 6.40% p.a.
How about an affordable health insurance policy starting at a monthly premium of just Rs. 241? Install the Navi app and get your policy in under 2 minutes
Instead, want to put your savings into action and kick-start your investment journey But don't have time to do research. Invest now with Navi Nifty 50 Index Fund, sit back, and earn from the top 50 companies.