MHADA or Maharashtra Housing and Area Development Authority offers a housing scheme that allows the residents of Maharashtra to get access to residential properties at affordable rates. However, the winning candidates are decided by a lottery scheme.
If you want to apply for housing under MHADA, keep reading to learn about the MHADA lottery scheme details.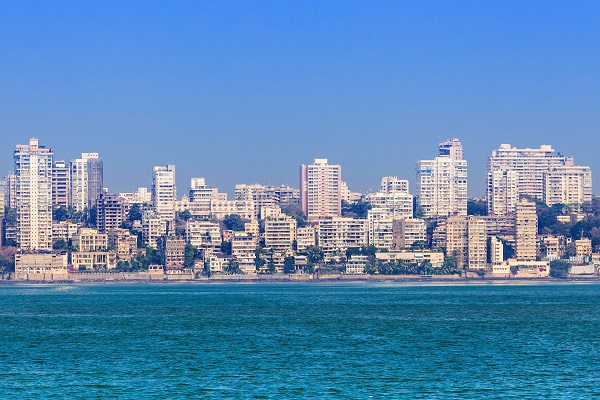 What Is MHADA Lottery Scheme?
Maharashtra Housing and Area Development Authority offers the MHADA lottery scheme under the Central government's ambitious Pradhan Mantri Awas Yojana. It aims to provide affordable housing units to individuals of different income groups across Maharashtra.
These low-cost homes are allocated through a computerised lottery scheme. Under the MHADA scheme, applicants are segregated on the basis of their annual incomes. The price of housing units under this scheme ranges between Rs. 14.6 lakhs and Rs. 5.8 crores. Notably, the costs of these units are around 30% to 40% lower than the current market rate.
However, the cost of your residential unit will depend on which income group you belong to.
Eligibility Criteria Of MHADA Lottery Scheme 2022
If you are willing to purchase an affordable residential unit under the MHADA lottery scheme, you should be aware of the eligibility requirements first. These include the following:
You should possess a domicile certificate to prove that you have been a resident of Maharashtra for at least 15 years.
The minimum age should be 18 years.
You should be a salaried individual.
You should have a PAN card.
This scheme also requires you to provide income proof for the current financial year. The authority will use this information to segregate applicants based on their income groups.
The following table shows the kind of property you are eligible for depending on your income:
| | | |
| --- | --- | --- |
| Income Group | Monthly Income | Property You Are Eligible For |
| Economically Weaker Section | Up to Rs. 25,000 | LIG flat |
| Lower Income Group | Rs. 25,000 to Rs. 50,000 | LIG flat |
| Middle Income Group | Rs. 50,001 to Rs. 75,000 | MIG flat |
| High Income Group | Rs. 75,001 and above | HIG flat |
Also Read: How To Get Rs. 10 Lakh Home Loan: EMI Calculator & Interest Rate
MHADA Lottery Scheme 2022: Documents Required
You need to have certain necessary documents handy if you want to buy a residential property under the MHADA scheme.  Here are the documents needed to be eligible for the MADHA lottery scheme: 
PAN card
Domicile certificate
Cancelled cheque
Passport size photos
Contact information
Income proof documents
Birth certificate
Prices Of Units
MHADA has fixed the cost of residential units under each income category. The prices of flats are as follows:
The units for EWS applicants will cost below Rs. 20 lakh.
Residential properties for LIG applicants will range between Rs. 20 lakh and Rs. 30 lakh.
Units for MIG applicants will cost between Rs. 35 lakh to Rs. 60 lakh.
Those properties earmarked for HIG applicants will cost anywhere between Rs. 60 lakh and Rs. 5.8 crore.
If you are planning to purchase a residential property under the MHADA lottery scheme, you can avail a home loan from Navi for the same. Navi provides big-ticket home loans of up to Rs. 10 crores at highly competitive interest rates starting from 6.46% per annum. Moreover, borrowers can opt for a repayment tenure of up to 30 years. To apply for a home loan, you can download the Navi app on Android or iOS now. 
Also Read: How To Get Rs. 10 Lakh Home Loan: EMI Calculator & Interest Rate
How To Register For MHADA Lottery Scheme Online?
The authorities will hold the MHADA lottery for 2023 in 2022, under which over 3,000 residential units will be provided to eligible applicants. The units will be available in the Pahadi region of Goregaon.
If you are interested in buying a residential unit, you have to register for it online. Here is a step-by-step guide to register for the MHADA lottery scheme 2022:
Step 1: Registration
First, visit the official website of the Maharashtra Housing and Area Development Authority.
Now, click on the 'Register' option, and create your own account.
Provide all relevant details along with your mobile number. You will receive an OTP.
Enter this OTP and confirm your registration.
The process to register for the MHADA lottery scheme will be complete. 
Step 2: Fill Out The Lottery Form
Once you complete the registration process, you have to fill out the application form for the MHADA lottery. You have to provide all the following details in this form:
Name of the applicant
PAN card details
Monthly income details
Personal details of the applicant
Contact information
Bank account details
After this, upload all the necessary documents in JPEG format and in the mentioned dimensions. Provide all other details in the required spaces and click on the 'Submit' button.
Step 3: Payment
Now, you need to pay the registration fee. You can pay the charge through net banking, UPI, debit card or credit card. Make sure to take a printout of the acknowledgement slip along with the online application form.
Final Word
If you are selected in the MHADA lottery scheme, you will be allotted a residential unit according to your income. However, if you are not selected, the government will refund your registration fees. You can refer to the above-mentioned guide about MHADA lottery scheme details to know more about this housing scheme.
Frequently Asked Questions
Q1. How can I check MHADA lottery scheme results? 
Ans: You can check the results of the MHADA lottery scheme on the website of MHADA. To check the result, you need to go to the winner page and then search against the scheme code for your area. 
Q2. Can I rent out my MHADA flat? 
Ans: Yes, you can rent out the flat that you have purchased under the MHADA lottery scheme. As per recent changes in regulations, all property owners and lottery winners can now legally rent out their flats. 
Q3. Will I be able to sell my MHADA residential properties? 
Ans: Yes, the government allows flat owners to sell their MHADA flats. However, they have to wait for a minimum of 5 years from the date of allotment to be eligible for selling it. Initially, owners had to wait for 10 years. 
Q4. How will I get a refund if I don't get a flat from MHADA? 
Ans: In case you fail to get selected for a residential unit by the computerised lottery system, you will be eligible for a refund. The nodal agency of MHADA will refund your registration charges within 7 days via the original mode of payment. 
Q5. What are the registration fees for the MHADA lottery scheme 2022?
Ans: The registration fees for the MHADA lottery scheme will depend on the income group you belong to. Here are the details:
EWS individuals will have to pay Rs. 5.560
LIG individuals have to pay Rs. 10,560
MIG applicants will need to pay Rs. 15,560
HIG individuals have to pay Rs. 20,560
Before you go…