Home loans are secured loans. Meaning, that the purchased property stays as collateral with the lender until the loan is repaid to the lender. Since home loans are a secured form of financial credit, documents such as property papers, identity proof, and income proof, are required to be submitted.
This post lists all the necessary documents required to apply for a home loan. Read on!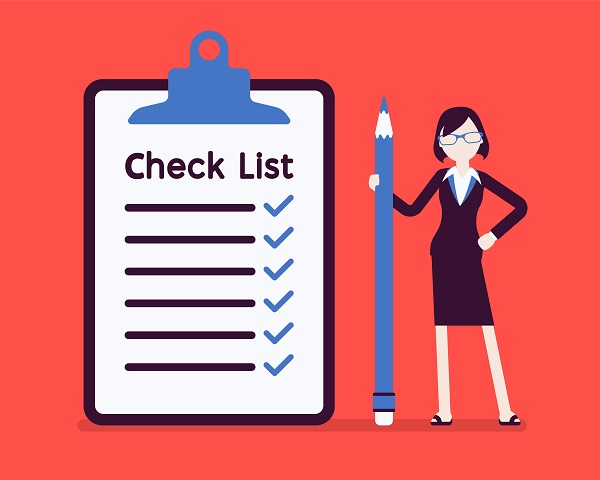 List of Documents Required for a Home Loan
Here is a list of documents for a housing loan that applicants must provide for verification:
Government-issued identity proof of the primary borrower as well as co-borrower (if any)
Address proof issued by the government (voter ID card, Aadhaar card, passport, driving license, etc.)
Last 6 months' bank account statement
Property-related documents
Duly signed application form with photograph
The list of income-related documents required for a home loan varies slightly for salaried professionals and self-employed individuals.
For instance, in addition to the list of documents for home loan mentioned above, salaried professionals must provide the latest salary slip and Form 16 as income proof.
In contrast, self-employed people have to submit proof of business existence (GST registration certificate, trade license, etc.) and CA-audited financial statements (balance sheet and profit and loss account statement) and disclose their source of income.
Based on the income documents, a lender will compute the borrower's eligibility. There are some other factors that influence a borrower's eligibility, such as value of the property to be purchased, location and age of the property.
The documentation process for a home loan can be quite tedious. Nevertheless, individuals can opt for home loans from a lender that ensure a hassle-fee application procedure.
In this regard, Navi provides instant home loan approval in less than 5 minutes via a streamlined, fully digital process. To complete the application process, one needs to download the Navi app on Android or iOS and simplify the borrowing experience.
Also read: Home Loan Sanction Letter: Sanction Process, Benefits & Documents Required
The list of property-related documents for a housing loan may include the following:
Sales deed, allotment letter, or stamped agreement of sale
Occupancy certificate in case of constructed apartments
A comprehensive estimate of the construction cost
No Objection Certificate (NOC) from the builder/housing society
Possession certificate along with tax receipt for the plot received from the land revenue department
Importance of Documents Asked While Applying for a Home Loan
All the above listed documents for home loan should be furnished in time. If the lender notices any discrepancies in the documents, they have the right to reject your home loan application. You have to repay your home loan in Equated Monthly Instalments (EMIs) over a period of time as decided by the lender.
To have a better perspective on how much you have to pay every month, you can use the Navi online home loan EMI calculator. This online calculator will help you compute the EMI (principal and interest amount) payable for each month so that you can plan your finances accordingly. You can also use an online eligibility calculator as well to determine the loan amount you are eligible for.
Also read: Home Loan Insurance: Eligibility and Benefits
Final Word
Documents required for a home loan are crucial for securing approval. Make sure to keep the required personal and property-related documents at your disposal before initiating the application procedure. It's advised that you stay informed regarding requirements related to home loan eligibility to ensure a hassle-free verification process. Note that the documents required for home loan are more or less the same across various financial institutions. However, a lender may ask for certain additional papers, if needed.
FAQs on Documents for Home Loans
Before you go…
Looking for instant 🚀 personal loans 24*7 anywhere, anytime? Install the Navi app on Android or iOS now!
Or, maybe you're looking to buy that house you've been eyeing 🏠 and you need a loan of up to Rs. 10 crores. Install the Navi app on Android or iOS now and get instant in-principle approval right away! Interest rates starting at 6.46% p.a.
How about an affordable health insurance policy 👨‍⚕️ starting at a monthly premium of just Rs. 241? Install the Navi app on Android or iOS now and get your policy in under 2 minutes.
Instead, want to put your savings into action and kick-start your investment journey 💸 But don't have time to do research. Invest now with Navi Nifty 50 Index Fund, sit back, and earn from the top 50 companies.