Chit funds are one of the most popular return-generating schemes in India. This type of scheme emerged during the 1800s. A chit fund firm scrutinises, supervises, and manages chit fund schemes in accordance with Section 2(b) of the Chit Fund Act, 1982.
If you are considering investing in Chit Funds Schemes, here's a list of the top 5 chit funds of 2022 to invest in India. Read on!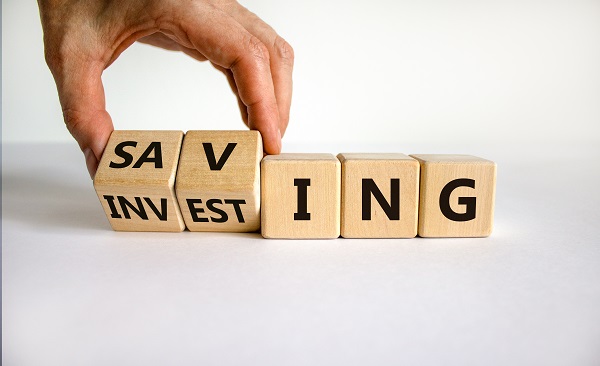 What is a Chit Fund?
Chit funds are schemes that enable individuals to save and borrow money. They're also known as kuree and chitty. A person makes an agreement with a certain number of people to subscribe to some profits or a particular sum of money. 
An individual withdraws the amount he/she requires through an auction/a lot mechanism or just a claim. Besides, he/she may repay the gained sum by way of periodical instalments over a repayment tenure.
Top 5 Chit Funds in India (2022)
The following are some of the most successful and popular chit fund houses in India:
Margadarsi Chit Fund
Ramoji Rao established Margadarsi Chit Fund Private Limited in October 1962. This chit fund company has 3 branches in the states of Tamil Nadu, Karnataka and Andhra Pradesh. One of its well-known schemes is STE. When an applicant pays Rs. 200 every month for a period of 25 months, the scheme's chit value will be Rs. 5,000. Under the STF scheme, if an applicant pays Rs. 400 every month for a period of 25 years, its chit value will be Rs. 10,000.
Shriram Chits
It is the country's biggest chit fund and most probably an extremely secure one. Nearly 6,000 employees work in this firm and it operates in the states of Maharashtra, Tamil Nadu, Karnataka and Andhra Pradesh. An individual may invest in its schemes if he/she wishes to accumulate funds for any event. The entity's customer count is 22,00,000.
Government of Kerala Linked Chitty
The Kerala State Financial Enterprises has introduced a chit fund or chitty. It is one of the best and safest chit funds in India only because the Government of Kerala backs it. The individual who places a bid by allowing for the highest reduction in prize money gets the total amount of chitty or subscription. This scheme is only available to the individuals in Kerala.
Mysore Sales International
The Government of Karnataka launched this institution. The business commenced in 2005. The schemes of this firm are famous among the masses as they take in small amounts at the start. This fund is beneficial as it finances people during an emergency and offers hard cash.
Purasawalkam Santhatha Sanga Nidhi Limited
This is a public limited company, incorporated in 1879. It got its registration at the Registrar of Companies, Chennai. This entity's paid-up capital is around Rs. 73,50,000, and the authorised share capital is nearly Rs. 2,00,00,000.
Now that you're familiar with some of the best chit funds in India, let's discuss this type of savings scheme in detail.
Also Read: Everything About Gold Funds: Benefits, Risks Involved And More!
How Do Chit Funds Work?
Let's understand the concept of chit funds using an example.
Suppose 5 people come together to start a chit fund scheme. Each one pays Rs. 2,000 once a month for 5 months (Number of people in a scheme = Number of months). Under this group, there's an organiser who looks after auctions and meetings. He would impose an organiser fee.
In the 1st month, these 5 individuals meet and pay Rs. 2,000 each. Now, the total money available is Rs. 10,000. Three of them bid for Rs. 10,000. First individual bids for Rs. 8,000, second individual bids for Rs. 7,000 and third individual bids for Rs. 9,000.
Since the second individual bids the lowest, he receives the sum of Rs. 7,000. The organiser will levy a 5% fee, which will stand at Rs. 500. So, the second individual will draw Rs. 6,500. Next, the outstanding profit of Rs. 3,000 has to be uniformly distributed among the 5 people. Everyone will get Rs. 600. Different individuals will bid every month and this procedure will continue till 5 months.
Benefits of Chit Funds
Here are the multiple benefits of a chit fund:
Helps Fulfill Financial Goals
You can fulfil your personal and financial goals through these funds. The amount can be used for financing the expenses related to children's education, marriage, religious ceremonies, medical expenses, etc.
Considerable Dividend and Lower Interest
Dividend income from chit funds is relatively more than the interest income from other savings schemes. Members in a chit fund scheme decide the rate of interest, which differs from auction to auction. The interest on the borrowed amount is lower than the other kinds of borrowing.
Prompt Disbursal of Money
Chit funds offer money instantly to finance you during a crisis or to meet your urgent expenses. You don't need to disclose why you are borrowing the sum.
You can avail of chit fund schemes based on personal sureties, unlike financial institutions that require you to pledge assets as security. In the case of a chit fund scheme, you can easily borrow money after paying your first instalment. 
It offers financial assistance to people without involving tedious paperwork. You can opt for these schemes without submitting your PAN and IT returns.
Also Read: What Are Growth Funds: Benefits, Types, Risks & Who Should Invest
Final Word
Many individuals, especially from rural areas have benefited from the favourable gains and easy accessibility of chit funds. After taking into account your risk appetite and financial goals, you can choose to invest in any of the top chit fund schemes in India.
FAQs on Chit Funds
Q1. What is a registered chit fund?
Ans: The Registrar of Firms, Societies and Chits offers registration to chit fund companies. The Reserve Bank of India (RBI) regulates registered chit funds under the Chit Funds Act, 1982. The Registrar of Companies provide an incorporation certificate to these funds. 

Q2. What is an unregistered chit fund?
Ans: An unregistered chit fund is an investment scheme that is managed among colleagues, family, friends and neighbours. These kinds of funds are riskier compared to registered chit funds. This is because they are not liable to pay the deposited money to the subscribers. 

Q3. Do chit funds offer reasonable returns?
Ans: The returns from chit fund schemes vary from company to company. It is based on the bidding rate for a particular scheme. The commissions involved in operating these funds minimise the overall returns. That said, the government-backed and registered chit funds offer favourable dividends. Individuals who want to make small monthly savings can opt for these funds. 

Q4. Who are ideal for chit fund investments?
Ans: Individuals from the lower-income category can apply for the chit fund schemes. These funds offer a comparatively lower interest rate than other lenders. Besides, they have a pre-defined tenure and value.  They generate a lump sum amount from the deposits of the members. 

Q5. Do chit funds charge GST?
Ans: Goods and Service Tax (GST) is applicable to the services that are offered by the foreman of a chit fund. The GST Council introduced this tax in 2017.  With Input Tax Credit (ITC), the GST rate on chit funds stands at 12%.  

Before you go…