Dividend yield mutual funds invest in the equity shares of business organisations that announce dividends regularly. Companies only pay dividends to shareholders if they are making profits. Hence, the portfolio of these funds comprises stocks of companies with strong financials.
If you wish to invest in dividend paying mutual fund, check this list out, know the features, benefits and taxation. Read on!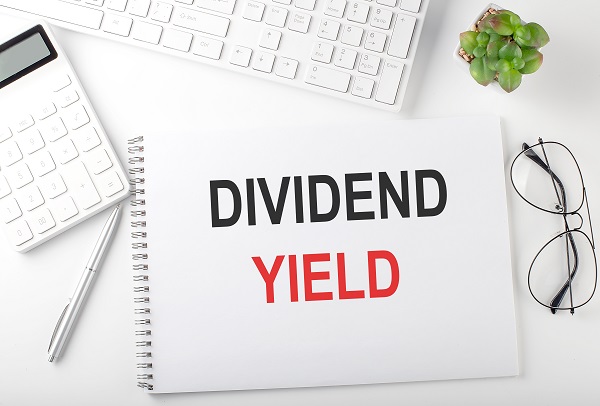 What are Dividend Yield Funds?
Dividend yield mutual funds are a type of mutual fund that invests in securities that provide regular dividend income. These funds are managed by expert fund managers. However, dividend payout is subject to market performance.
Dividend yield funds are of two types depending on the equity exposure. If the fund has more than 65% of equity exposure, then the dividend yield fund is known as a dividend-yielding equity fund. Otherwise, it is known as a dividend-yielding debt fund.
List of Best Dividend Paying Mutual Funds in India
| | | |
| --- | --- | --- |
| S No. | Fund | 5-year Returns |
| 1. | Principal Dividend Yield Fund – Direct Plan | 18.81% |
| 2. | Templeton India Equity India Fund – Direct | 18.76% |
| 3. | UTI Dividend Yield Fund – Direct Plan | 17.41% |
| 4. | ICICI Prudential Dividend Yield Equity Fund – Direct Plan | 15.56% |
| 5. | Aditya Birla Sun Life Dividend Yield Fund – Direct Plan | 13.72% |
*NAV & Returns data as of 22 December 2021.
Features of Dividend Paying Funds
Here are two significant characteristics of dividend yield mutual funds:
As per SEBI guidelines, this fund needs to invest a minimum of 65% of the assets in equity and equity-based instruments.
These funds usually deal with stocks. Their performance is affected by market fluctuations. That being said, since these schemes invest in stocks of the best companies, they are less volatile than most other equity mutual funds.
Benefits of Dividend Yield Mutual Funds
Here are the main benefits of investing in dividend yield mutual funds:
Has the potential to provide regular dividend payouts.
Good for first-time equity investors.
Considerably reduces market volatility.
Has the potential to pay higher dividends in the long run.
Market fluctuations do not affect the underlying companies to a great extent.
Also Read – What Are Focussed Equity Funds?
Taxation of Dividend Paying Mutual Funds
Until 31st March 2020, dividend income from mutual funds was tax-free. However, after 1st April 2020, according to the Finance Act (2020), dividend income is taxable upon withdrawal. A TDS of 10% is also imposed on dividend distributions of more than Rs. 5000. As a measure of COVID-19 relief, until 31st March 2021, the TDS rate of mutual fund dividend income was reduced to 7.5%.
The dividend income is also taxable depending on the holding period:
long-Term Capital Gains (LTCG)
When the holding period of fund units is more than 12 months, a tax of 10% is applicable on the gains upon redemption. However, only the gains above Rs. 1,00,000 per annum are eligible for taxation. There is no tax for gains up to Rs 1,00,000.
Short-Term Capital Gains (STCG)
If the holding period of scheme units is up to 12 months, the tax rate on gains is 15%.
Also Read – Equity Funds Vs Debt Fund
Who Can Invest in Dividend Yield Mutual Funds
First-time equity investors can invest in dividend yield mutual funds.
Investors looking for regular dividend income.
Good for risk-averse investors.
Investors who have retired and are looking for a stable, regular source of income.
Suitability of Dividend Paying Mutual Fund Schemes
Since these funds invest in companies with favourable cash flows, the dividends are available regularly. Individuals can take advantage of these dividend payments by allocating their savings to these schemes. Dividend paying funds are ideal for investors looking to get exposure to the equity market without facing too much risk. The dividends earned may not be sufficient, but no earning can be ignored.
While investing in dividend paying mutual funds, take into account the following aspects:
Risk appetite
Investment objective
Fund manager's experience
Regular or direct plan
If you want to invest in some other equity-oriented mutual fund that carries lower risk than the schemes in the equity funds category, you can consider index funds. Funds, such as Navi Nifty 50 Index Fund, allows you to invest in the top 50 entities of India with an amount as low as Rs. 500.
This fund has the lowest expense ratio (0.06%), and there is no exit load. An individual can invest in this index fund scheme via platforms such as Gr oww, Paytm Money, Zerodha and Kuvera.
Final Word
Dividend Yield Funds are open-ended equity funds primarily investing in dividend paying stocks. The fund managers invest in the stocks of companies having the potential to provide regular payouts. However, a fund house cannot guarantee dividends and the performance of this type of scheme is impacted by market volatility.
FAQs on Best Dividend Yield Mutual Funds
Q1. What is the frequency of dividend payout in dividend yield funds?
Ans: The frequency of dividend payout in dividend yield funds is determined by the management, which can be monthly, quarterly or biannually. A special dividend is a one-time payment paid outside of the scheduled dividend payouts.
Q2. Is there a lock-in period for dividend mutual funds?
Ans: Tax-saving mutual funds have a mandatory lock-in period of 3 years.
Q3. What does a fund manager do in a dividend paying fund?
Ans: Fund managers design dividend yielding schemes keeping in mind SEBI norms. They make alterations in a portfolio after thorough market analysis and extensive research. A fund's performance is based on the effectiveness of a manager's decisions. A well-informed manager is more likely to achieve the scheme's predetermined objective.  
Q4. What is an exit load?
Ans: Exit load denotes a fee that an investor has to pay if he redeems his units prematurely. This charge varies from one scheme to another. Make sure to read the scheme-related documents carefully before you invest in a fund. 
Q5. What is an expense ratio?
Ans: A fund house levies an annual maintenance fee on the investors to cover the costs related to administration and operations. This fee is called an expense ratio. This charge affects a fund's NAV, which influences the returns.  
Q6. How are direct plans different from regular plans in a mutual fund?
Ans: When a fund house offers a scheme to an investor without the involvement of any distributor or broker, it is a direct plan. On the other hand, regular plans engage third parties for investing in mutual funds.
Q7. What are the investment routes for dividend yield fund schemes?
Individuals can allocate their resources to these funds via two modes− systematic investment plan (SIP) and lump-sum. Under the SIP mode, an individual can invest at regular intervals such as yearly, quarterly or monthly. A lump-sum route involves investing the entire sum in one go.
Before you go…