Investing in liquid funds is a good financial call if you want better returns compared to bank FDs and interest on savings. These are short-term, low-risk mutual funds with a lending duration of 91 days. But the most important factor that decides how quickly and how much wealth you can generate is the liquid fund you choose to invest in. This post lists out 10 best-performing liquid funds of 2022. Gather all the information before you decide to invest. Read on!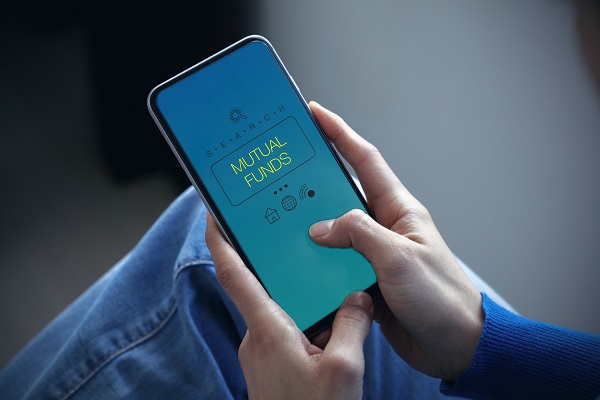 What are Liquid Funds?
Liquid funds are short-term mutual funds with a maturity period of just 91 days. These funds invest in high-quality fixed-income securities like Treasury Bills, Corporate Bonds, Certificates of Deposits, etc. That's why they are considered one of the safest mutual funds. Moreover, there's no lock-in period and the mutual fund returns claim requests are processed within 24 hours.
If these are the types of funds you want to invest in, take a look at the following list of the 10 best liquid funds in India.
10 Best Liquid Funds in India To Invest in 2022
Liquid Mutual Fund
AUM (Assets Under Management) as of
20 October 2021
NAV (Net Asset Value ) as of 30 September 2021
5 Year Returns
Expense Ratio
Navi Liquid Fund – Direct Plan-Growth **
Rs.84 Cr
Rs. 2292.01
5.66%
0.15%

Quant Liquid Fund – Direct Growth
Rs.376.35 Cr
Rs. 33.59
25.20%
0.50%
IDBI Liquid Fund- Direct Growth
Rs.1078.12 Cr
Rs. 2250.58
5.89%
0.13%
Edelweiss Liquid Fund- Direct Plan Growth
Rs.1,573.28 Cr
Rs. 2699.63
5.91%
0.13%
Nippon India Liquid Fund Direct- Growth Plan
Rs.21,654.55 Cr
Rs. 5,115.89
5.82%
0.18%
ICICI Prudential Liquid Fund Direct Plan Growth Option
Rs.34,592.23 Cr
Rs. 309.76
5.78%
0.20%
Tata Liquid Fund Direct- Growth
Rs. 9286.37 Cr
Rs. 3301.16
5.08%
0.22%
Mahindra Manulife Liquid Fund Direct Plan- Growth Option
Rs. 1,611 Cr
Rs. 1,363.65
5.97%
0.14%
LIC MF Liquid Fund
Rs. 9,608.83 Cr
Rs. 3799.79
5.75%
0.11%
Baroda Liquid Fund
Rs. 5139 Cr
Rs. 2416.57
5.84%
0.16%
**Terms & Conditions Apply
Who Can Invest in Liquid Funds?
Individuals with surplus cash who are looking to invest for the short-term can consider investing in liquid funds. Investors who are risk-averse and who are looking for investing in high-liquidity funds can also invest in liquid funds. Individuals who wish to opt for liquid funds through a Systematic Transfer Plan (STP) can funnel their money into equity funds through this plan. This investment mode offers two benefits- substantial returns and helps in averaging down the investment cost in equity
5 Benefits of Investing in Liquid Funds
1. Lower Risk
Liquid funds are low-risk debt funds that offer steady returns and safety to the principal investment. Hence, the fund's value remains more or less constant during market fluctuations.
2. Low Cost
Unlike other debt funds, these funds are not managed actively. Therefore, the expense ratios of the best liquid funds are well below 1%. This low-cost fund makes it possible for you to receive maximum returns.
3. Flexible Holding Period
These funds come with a flexible holding period making it easier for investors to enter or exit an investment while earning high returns. In addition, most fund houses do not charge any exit load for these funds.
4. Fast Redemption Process
Unlike most mutual funds, liquid funds' redemption is completed within 24 hours of your request.
5. Better Investment Compared to FDs
Investing in liquid funds generates about 4%-8% higher returns. Which is considerably higher compared to traditional bank savings. Moreover, the exit load is not as high as FDs.
Also Read: What are growth funds: Benefits, types, risks & should you invest?
How are Liquid Funds Taxed?
The dividends you earn from liquid funds will be added to your income and taxed as per the tax rate slabs. If you are in the tax slab of 20%, you will be taxed at the rate of 20% and if you are in the 30% tax slab, you will be taxed at the rate of 30%.
What are the Risks of Liquid Funds?
Just like any other mutual fund, liquid funds also have a certain degree of risk. Although the Net Asset Value (NAV) of liquid funds remains stable, the NAV can get affected if the credit ratings of the underlying securities change. However, because the liquid funds have a short maturity period, the risk is not of great impact.
Things to Consider before Investing in Liquid Funds
Returns
Before investing in liquid funds, consider the expected returns. It will help you decide where to park your money and provide an estimate of the returns you will receive.
Expense Ratio
Liquid funds are managed by fund managers appointed by the fund houses. An annual fee is charged to the investors to manage funds, which is known as the expense ratio. Lower the expense ratio, the higher share of returns you will receive.
Financial Goal
Investing in liquid funds is great for those who want to create an emergency fund. High liquidity enables the investor to redeem the returns quickly in case of an emergency.
Risk
Liquid funds are not completely risk-free. However, the NAV tends to remain stable and given the short maturity period, a change in credit ratings of the underlying securities does not impact the liquid funds to a great extent.
Also Read: Ultra Short Term Funds To Invest In 2022
Final Words
It's a great way to start generating wealth by investing in liquid funds. They are less risky, good for risk-averse investors and provide higher returns compared to the bank savings accounts and fixed deposits. Check your financial goals, expense ratio and the funds part performance before you invest. Choose from this list of 10 best liquid funds and get started today! Visit Navi Mutual Fund to start investing in liquid funds at a lower expense ratio.
*Mutual Fund investments are subject to market risks, read all scheme-related documents carefully.
FAQs on Best Liquid Funds in India
Q1. Do I need to pay tax on dividend income from a liquid fund?
Ans: No, you do not need to pay tax on dividend income from liquid mutual funds.
Q2. Is a liquid fund better than Fixed Deposit?
Ans: Both liquid funds and Fixed Deposits generate similar returns. However, the former comes without a lock-in period and does not charge a penalty for withdrawing money after 7 days of investment.
Q3. Do liquid funds have an exit load?
Ans: Generally, they do not have an exit load if you redeem units after 7 days of investment.
Q4. Does the Net Asset Value (NAV) of a liquid fund fluctuate much?
Ans: No, because liquid funds invest in high-quality securities for a short span, it does not affect its NAV. 
Q5. Can I lose money by investing in liquid funds?
Ans: The chances of financial losses are very less considering it invests in debt instruments for a short time.
Before you go… 
Want to put your savings into action and kick-start your investment journey 💸 But don't have time to do research? Invest now with Navi Nifty 50 Index Fund, sit back, and earn from the top 50 companies.
Mutual Fund investments are subject to market risks, read all scheme-related documents carefully.
This article has been prepared on the basis of internal data, publicly available information and other sources believed to be reliable. The information contained in this article is for general purposes only and not a complete disclosure of every material fact. It should not be construed as investment advice to any party. The article does not warrant the completeness or accuracy of the information and disclaims all liabilities, losses and damages arising out of the use of this information. Readers shall be fully liable/responsible for any decision taken on the basis of this article.