The main goal of a Monthly Income Plans (MIPs) is to provide a steady source of income, either in the form of dividends or interest payments. MIPs are an extremely popular mutual fund strategy that invests in debt and equity instruments, with the purpose of producing regular cash flow and preservation of the original investment.
AMCs pay the investors regularly, from the profits generated based on the performance of the fund. Investors are advised not to take Monthly Investment Plans as guaranteed results – sometimes the fund might perform poorly, and not generate returns at all. However, this is a viable mode of investment to get returns every month.
In this post, we'll go through everything you need to know about Monthly Income Plans and the best MIPs you can invest in. Read on!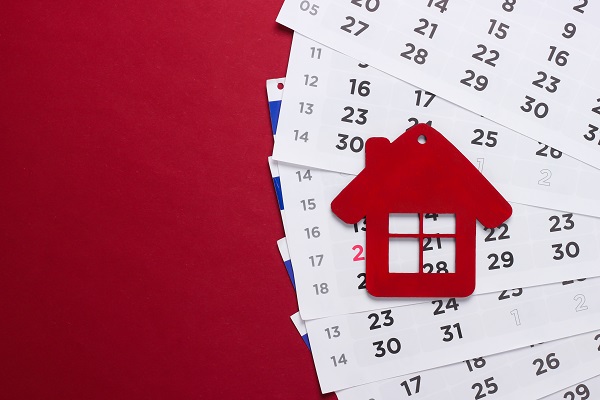 What are Monthly Income Plans?
Monthly Income Schemes (MIS) or Monthly Income Plans, are usually debt-oriented funds (with about 80% of the fund being invested in debt funds), with exposure to stock options. The goal is to earn steady monthly returns, preserve investments, and capitalize wherever possible through equity exposure.
Types of Monthly Income Plans
There are two broad types of Monthly Income Plans:
Growth Oriented Monthly Income Plans – The accumulated earnings on the investment gets reinvested in the fund, enabling wealth creation. Extremely similar to Dividend Reinvestment Plans (DRIPs).
Dividend–Oriented Monthly Investment Plans – The plans which pay-out regular dividends to its subscribers. Unless otherwise mentioned, most monthly income plans are dividend-oriented.
9 Best Monthly Income Plans to Invest in 2022
| | | | |
| --- | --- | --- | --- |
| S. No. | Fund | Risk Factor | 5 Year Returns |
| 1. | Aditya Birla Sun Life Regular Savings Fund | Low to Moderate | 5.5% |
| 2. | Baroda Pioneer Conservative Hybrid Fund | Low to Moderate | 6.7% |
| 3. | DSP Balckrock Regular Savings Fund | Low to Moderate | 4.5% |
| 4. | HDFC Hybrid Debt Fund | Low to Moderate | 5.06% |
| 5. | ICICI Prudential MIP 25 | Low to Moderate | 7.7% |
| 6. | ICICI Prudential Monthly Income Plan | Low to Moderate | 9.1% |
| 7. | Invesco India Regular Savings Fund | Low to Moderate | 6.9% |
| 8. | Reliance Hybrid Bond Fund | Moderate to High | 1.65% |
| 9. | UTI Regular Savings Fund | Low to Moderate | 4% |
Also Read: Top 8 SIP Plans To Invest in India In 2022
Benefits of Monthly Income Plans
Monthly Income Plans have the following benefits that you can enjoy.
No Limit
Unlike other instruments that generate regular monthly returns at a healthy rate (for example, Government Savings Schemes), MIPs don't have a maximum limit on how much money a person can invest.
Open Ended
Monthly Investment Plans are usually open-ended schemes, where individual investors don't have to pay an "entry load" for being a part of the scheme. It allows the investors the flexibility to opt out of the plan at any time, without a significant exit load (other instruments like Fixed Deposits and annuity have a minimum lock-in period).
Liquidity
Monthly Income schemes are comparatively more liquid than most savings schemes. No lock-in period is applicable, as investors can choose to withdraw their money at any time. There might be a small exit load charged if the capital is withdrawn within a few days of the original purchase.
Returns
The returns generated through Monthly Income Plans are comparatively more lucrative than other instruments like Fixed deposits and savings schemes. This is amplified by the regular payouts that these mutual funds tend to give makes it a perfect vehicle for people with a conservative risk appetite.
Low to Moderate Risk
Most monthly income plans come with a relatively low/moderate risk profile, and is best suited for people who are risk-averse.
Professionally Managed
Monthly Income Plans are one of the front runners for many AMCs, and often have their best funds managers working on them. These experts understand the requirements, and the mindset of the investors looking to invest in a Monthly income scheme, and decide exactly which instruments they'd invest in.
Who Should Invest in Monthly Income Plans?
MIPs are primarily targeted towards retirees who don't want to eat away at their retirement fund through constant withdrawals. MIPs will allow retirees to earn a healthy, regular return on their corpus, all the while protecting the initial investment. These schemes offer retirees a source of income every month, helping them sustain their lifestyle, all the while having the rest of the funds for any emergencies.
MIPs are not strictly only for retirees though, as the benefits and risk profile is highly suitable for any conservative investor looking to earn a decent return over a short period of time.
Taxation of Monthly Income Plans
Monthly Income Schemes are taxed just like other non-equity oriented mutual funds. Any gains made from the disposal of the investment (through selling or otherwise), before a period of 36 months from the date of initial investment – the entire amount of gain will be taxed according to your tax bracket. However, if done after a period of 36 months, only Long Term Capital Funds would be attracted, at the rate of 20% with indexation benefits.
The dividends received monthly from the AMC, on the other hand, is tax-free at the hand of the investors. The AMC is subject to pay a 25% dividend distribution tax though, and that might add to the cost of maintaining the mutual funds.
Also Read: Mutual Funds & Section 80C: Here's How Investments Can Save You Tax
Points to Consider When Investing in Monthly Income Plan
When investing in a monthly income plan, here are some of the things that you should consider.
Short-term / long-term financial goals – If your goal is to retire, or generate wealth significantly, consider other avenues of investment. However, if you're looking for a low-moderate risk investment that generates regular monthly income, MIPs are perfect for you.
Associated cost – Monthly Income Plans tend to be on the expensive side. Consider the associated costs of the different funds, and see what suits you the best.
Returns – Even though they are "Monthly Investment Schemes", these plans do not guarantee monthly returns. In the months where the funds perform poorly, there might not be any dividend declared.
Risks – In fact, the Securities and Exchange Board of India (SEBI), prohibits AMCs from guaranteeing a monthly return. Be on the lookout for fraudulent policies that look to prey on the under-informed.
AMCs & Fund Managers – The reputation of the Asset Management Company and the fund managers should also be scrutinized properly before making the investment. Monthly Income Plans are extremely popular in India, and there are many malicious actors looking to exploit the popularity of these plans.
Final Word
If you've retired from your 9-5, and are in the "preserve capital" at all costs mindset, Monthly Income Plans are made just for you. However, if you're looking to exponentially generate wealth in the long run, low-cost index funds like the one on offer at Navi might be more suitable for you. Start investing with Navi Mutual Funds.
*Mutual Fund investments are subject to market risks, read all scheme-related documents carefully.
Before you go…