ULIP (Unit Linked Insurance Plan) provides dual benefits of investment as well as insurance. An investor who avails this product enjoys the benefit of an insurance plan and an investment scheme.
With ULIP, you can fulfil the two objectives of financial planning. First, you can satisfy your long-term financial requirements with an investment. Second, you can obtain a life cover to provide financial stability to your loved ones in case of an unfortunate event. Moreover, ULIP is also popular for its tax benefits.
Keep reading to learn all about ULIP – how it works, types, benefits, and more.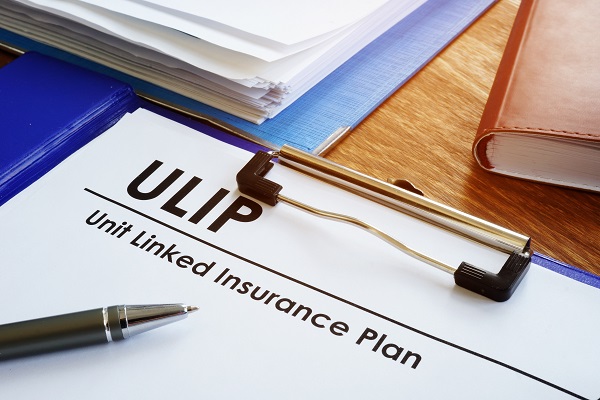 How Does ULIP Work?
A Unit Linked Insurance Plan intends to offer its users both life insurance and an investment scheme. So, to manage and create wealth, you make an investment in ULIP. A part of this principal amount is allocated towards funds of your own preference, which will give you returns in the long term.
A fund manager at your chosen insurance company tracks your investment. Furthermore, you also have the option to shift from one fund type to another based on your risk appetite, market understanding, and financial requirements.
Lastly, the remaining balance goes towards your insurance cover. As per the Insurance Regulatory and Development Authority of India, the lock-in period of ULIP is 5 years. Thus, you cannot redeem your principal amount with interest before 5 years.
Types of ULIP
There are two types of ULIP classified according to the Fund types and purpose. These categories are further subdivided. Let's take a look at the types and subtypes below:
Classification by Fund Type
As per your ability to handle investment risk and financial needs, you can choose to allocate a part of your principal amount to the following fund types:
Equity funds: These funds allocate most of your money to stocks of various companies. As these stocks trade on the stock market exchange, they are prone to price fluctuations but can also offer high returns.
Debt funds: These funds invest in debt instruments, like government bonds, debentures, certificate of deposits, etc. Investments in government-owned assets are less risky than equity investments. That said, these debt instruments offer lower returns than equities.
Hybrid funds: Hybrid funds are the best of both worlds. To counter the riskiness but keep the returns of equity instruments, the fund manager invests in both debt and equity.
Classification by Purpose
To understand which type of ULIP to choose, you can take note of the different purposes they fulfil. Let's check them out!
For Retirement: This plan is for individuals who are currently employed but want to pool in a certain amount gradually and redeem it upon retirement.
For Wealth Creation: The objective of this plan is to allow investors to accumulate wealth over a long period. It caters to young individuals who can utilise this wealth to fulfil future financial needs.
For Child's Education: In this plan, investors build a corpus in order to fund their child's education in the future.
Benefits of Investing in ULIP
While there are numerous reasons why you should invest in a Unit Linked Insurance Plan, here are some of the crucial advantages that you can enjoy with it:
Offers Various Life Covers
Depending on which policy type you avail and your insurance company, you have the choice to choose among various life cover amounts. Generally, the minimum cover starts at .10 times your annualised premium.
Flexibility To Choose Various Investment Types
As mentioned above, depending on your risk appetite and financial goal, ULIP allows you to choose the fund type. Let's say you are a risk-averse individual who wishes to only invest in guaranteed returns. In this case, you can invest in debt funds as they are the most suitable for your risk profile.
Offers Flexibility To Switch Funds
As per your market understanding, if you feel that another fund will perform better in the future, then you can switch funds. At any time while holding this policy, you can choose to shift your investment from one fund to another. For example, if you feel that the market is soon going to be unstable, you can switch from equity to debt funds.
Also Read: Equity Funds Vs Debt Funds: Differences & Things To Consider Before Making Investment Decisions
Helps Achieve Long-Term Financial Goals
With the purpose of wealth creation and management, ULIP helps you generate funds to fulfil your long-term financial goals. With a lock-in period of five years, your initial investment gets compounded, which allows you to reap higher overall returns. With these returns, you can pay for your child's education expenses, buy a house, or simply enjoy your retirement.
After the 5-year lock-in period, a policyholder can enjoy a partial withdrawal facility. You can partially withdraw a portion of your initial investment in order to meet any short-term needs. Additionally, this withdrawal is usually free of cost and can resolve your requirement for urgent cash.
One of the primary benefits of ULIP is that they offer tax deductions and exemptions under Section 80C and 10(10D) of the Income Tax Act, respectively. The former applies to the premium you pay towards ULIP and the latter applies to any returns you obtain upon maturity.
ULIP Eligibility Criteria
Must meet the entry age criteria.
Must be below the maximum entry age criteria.
Must be able to pay premiums as per the policy.
Should You Invest in ULIP?
This policy comes with several benefits, but it is not for individuals who are looking to make short-term investments. Once you enter ULIP, you can only exit after five years, and if you exit before that, the insurance cover will cease instantly.
Lastly, as policyholders have to choose the fund type, they must have market and investment awareness. Accordingly, ULIP might not be a fruitful step for new investors.
Final Word
It is not often that you come across a policy that offers a unique dual benefit of an investment scheme and insurance cover together. ULIP or Unit Linked Insurance Plan is one of the most lucrative investment options in the market. It allows investors to enjoy the flexibility of choosing the life cover amount and the funds to invest in. ULIP is ideal for all investors who are looking to create wealth in the long term. That said, before purchasing a ULIP, it is crucial for individuals to consider certain aspects, such as investment objectives and risk appetite.
FAQs on ULIP
Is investing in ULIP better than mutual funds?
ULIP and mutual funds offer different features and benefits to investors. The former is an investment cum insurance policy, and the latter is purely related to investment. ULIP have a lock-in period, but most mutual funds are open-ended schemes with varying maturity duration. Thus, depending on your financial goal, you can make your decision to opt for either.
Is there any risk associated with ULIP?
As a part of your premium amount goes towards investing in funds, there is a risk of market fluctuation associated with them. The performance of equity funds is impacted by market volatility, while debt funds are affected during rising interest rates. Thus, your ULIP investment returns are always at risk.
What are the additional charges that I have to incur with ULIP?
Yes, like every other investment, you will have to pay an additional fee for ULIP to your insurance company. Some of these charges are premium allocation charges, fund management charges, mortality charges, partial withdrawal charges, etc.
Is it expensive to invest in ULIP?
No, with the guidelines set up by IRDAI, investing in ULIP is not expensive anymore. As per the guidelines, fund management charges for the ULIP cannot be more than 1.35%, and 2.25% can be the maximum total effective charge.
How much of my ULIP premium goes into funds?
The portion of your premium investment that goes towards funds varies across insurance companies. However, after deducting all the additional charges, the majority of the balance is kept aside for investment. Thus, a very small percentage goes towards insurance cover.
Before you go…