A CIF (Customer Information File) number isa unique number provided by the bank to every account holder. It's a key to access an individual's personal and account details.  It helps in the betterment of customer relationships and maintaining a proper record and enables banks to track your account information. Read on to understand all the benefits of the CIF number.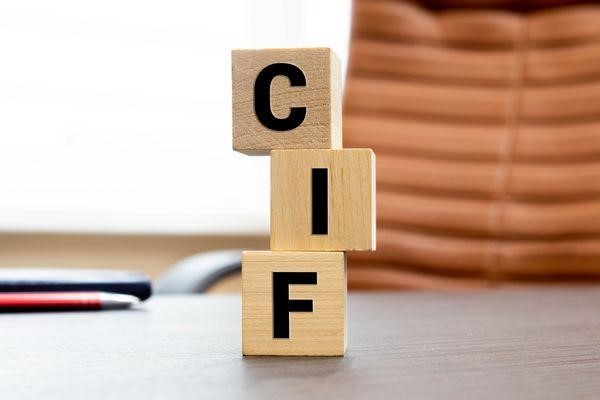 What does CIF Number Mean?
CIF or Customer Identification File number is an 11-digit number that is used as a code to access all the vital information of an account holder, starting right from their KYC information and transaction details to their address and contact number. CIF number helps in collectively storing and seamlessly viewing all the crucial documents held by the customers. Conventionally, banks use the CIF number to set up and maintain a digital locker for their clients. Since the data is stored electronically, the CIF number will help the bank to view all information related to a particular account in one single place.
How do CIF Numbers Work?
CIF numbers hold all the personal and account information of a customer at a particular bank. This 10 or 11-digit unique number represents the virtual file of each customer and remains unchanged in all situations. Banks can enter this number to easily access all your details and look over it.
You can check your CIF number on your passbook information page or cheque books. You may also ask your bank for assistance if you are unable to find it. Keep in mind that this number is different from the CVV printed on your ATM cards.
Also Read: ATM Card AMC (Annual Maintenance Charge): Explained
Importance of CIF Number
The CIF number allows banks to quickly access all of a customer's banking information. A distinct number also makes it easier to distinguish between two account holders, especially if their names or email addresses are identical.
Some of the other benefits of a CIF number include:
CIF number makes sure that no fraudulent transactions take place and that only the authorised account holder has access to the funds in an account.
It makes it more feasible for banks to provide better service with the help of this number. For example, issuing a Demat account or approving a loan becomes much faster and simpler as all information is readily available. The same is in the case of bringing an inactive account into action.
Banks maintain all the information of a customer through this virtual locker. It is used to access the required documents in the minimum time possible, as this can be achieved just by entering the CIF number.
Banks are able to offer customised and more personalised product services with the help of the information fetched from this number. More tailored suggestions can be given to the customers based on their requirements, thereby improving customer satisfaction and relationship.
Banks can use the information stored on the Customer Information File to rank customers and decide the expenses of different services. Depending on this, it adjudges the Total Relationship Value (TRV) as well as the Customer Relationship Value (CRV).
The CIF number contains highly confidential and important information about the account holder. This is why it is set with the help of a series of OTPs and cannot be changed easily by anyone.
How to Find a CIF Number?
For most banks, the CIF number can be found on the passbook or in the chequebook of the account holder. You can simply see the number printed along with other details on these documents. 
Having a CIF number means having a key to all the information about a person. The passbook or chequebook normally has it on the first page. If the passbook is not available and you want to find out your CIF number, you can do so using the following methods:
Send an SMS to the customer service number of your bank to find the CIF number. You have to make sure that the SMS you send is in the format that the bank has prescribed.
If you are a user of the internet banking services of your bank, log into the net-banking portal and click on the section with account information. You will find the CIF number in the account information section. You need to check for it in the account summary.
Call the bank's toll-free number and follow the instructions to get to know your Customer Information File number. The banking officer shall ask you for some personal details like name, date of birth, pan number, mail id, etc. to verify your identity before providing you with the CIF number.
Generate an online bank statement to check this number. You may do this through the net banking portal.
Visit your nearest bank branch and follow the procedures laid down to get access to your CIF number.
Also Read: Online Instant Paperless Loans: Benefits, Eligibility Criteria And Other Features
Final Word
CIF number is a unique number that works as the key to the file that contains all your personal and confidential banking information. It is used by the bank to store the data of its customers in a safe virtual space. You can find this number printed on your bank statements, cheque books, and passbook information pages. This number helps the bank provide personalised customer service, improving the customer relationship and their satisfaction level. 
FAQs on CIF Number
Q1. Are the Customer ID and CIF numbers the same thing?
Ans: Yes, in most cases, banks provide one number only, which works both as your customer ID as well as CIF number.
Q2. What details does CIF contain?
Ans: CIF contains all your banking information, like transaction details, account balance, etc. It also contains your personal details such as your name, gender, residential address, etc.
Q3. What does the CIF number mean?
Ans: A CIF number. is an 11-digit unique number. It serves as a key to your virtual information files, also known as the Customer Information Files, that are stored and maintained by the bank virtually.
Q4. Are IFSC code, MICR number, and CIF number the same?
Ans: No, each of the three codes—IFSC, MICR, and CIF— are different and serve a distinct purpose. MICR, or Magnetic Ink Character Recognition, is used to process checks more quickly. IFSC, or the Indian Financial System Code, is used to identify a bank's branches. On the other hand, the CIF number is used to access the crucial banking information for an account holder that is stored by the bank on its server. 
Q5. What is the difference between a CIF number and CVV?
Ans: CVV is a unique number printed on your debit and credit cards. It must be correctly entered to complete a transaction made using the card. Further, it protects your card from unauthorised use, loss, and fraud. On the other hand, the CIF number safeguards your personal as well as banking information that is stored with the bank. The file that is protected by the CIF number holds all of your transaction details and crucial financial history.
Q6. Is it risky to share my CIF number with other people?
Ans: It is important for you to keep your CIF number to yourself. Even though no one can access your information without accessing the bank server, sharing your CIF number doesn't create any problem. However, it is advised to keep the number safely to yourself to avoid any unnecessary hassle.
Before you go…
Disclaimer: Mutual Fund investments are subject to market risks, read all scheme-related documents carefully.
This article has been prepared on the basis of internal data, publicly available information and other sources believed to be reliable. The information contained in this article is for general purposes only and not a complete disclosure of every material fact. It should not be construed as investment advice to any party. The article does not warrant the completeness or accuracy of the information, and disclaims all liabilities, losses and damages arising out of the use of this information. Readers shall be fully liable/responsible for any decision taken on the basis of this article.