Many new methods of receiving and sending money have emerged as a result of the digitalisation of banking transactions. RTGS, which stands for Real-Time Gross Settlement, is one such method of transferring money. It is a system that allows money to be transferred instantly from one bank account to another. Let us begin by understanding RTGS in greater detail. Read on!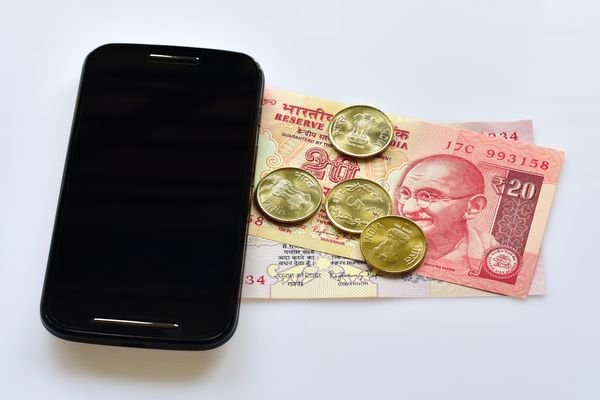 What is RTGS?
Real-time gross settlement systems (RTGS) is an electronic payment system that processes and settles payment instructions between banks in "real-time" and "gross settlement" modes. The term 'Gross Settlement' refers to the individual settlement of funds transfer instructions. Because the funds' settlement occurs on the books of the Reserve Bank of India, the payments are final and irrevocable. The RTGS system is designed primarily for high-value transactions. The minimum amount that can be transferred via RTGS is Rs.2 lakh.
As soon as the remitting bank transfers the concerned funds, the recipient branches must receive the funds in real-time. The beneficiary bank must credit the beneficiary's account within 30 minutes of receiving the fund's transfer message.
Why is RTGS Important?
Because the transaction is completed almost instantly, the risk associated with the transfer of funds is significantly reduced. The simple, quick, and secure money transfer system is ideal for businesses and a boon to the economy as a whole. Real-Time Gross Settlement (RTGS) is one of the significant and appreciable systems among the many Digital India initiatives.
Features & Benefits of RTGS
The following are the features and benefits of RTGS:
RTGS transactions are secure and safe. Transactions are settled one-to-one in real-time. As a result, the risk is lower compared to other transfer modes. Furthermore, the RTGS system is legally supported and controlled by the Reserve Bank of India.
There are no geographical restrictions on fund transfers within India. Customers can use their mobile devices and laptops to access internet banking from anywhere and transfer money to other bank accounts in any country.
There is no lag in processing RTGS requests, and funds can be transferred quickly.
The RTGS service is available 24 hours a day, seven days a week. As a result, funds can be transferred online using the Real Time Gross Settlement Service, even on weekends and bank holidays. As a result, customers can initiate transactions at any time.
There is no maximum amount that can be transferred using this system. RTGS can be used to transfer any amount greater than Rs.2,000,000. Some banks, however, may impose limits to the maximum amount that can be transferred using the RTGS service via Net Banking.
How To Do RTGS Transfer? 
It is easy to learn how to do RTGS. To transfer funds using RTGS, follow the steps below:
Sign in to your net banking account using your login username and password.
Select the fund transfer tab from here, and then transfer to another bank under the select beneficiary type.
Enter the beneficiary's name and account information, including the bank's name, account number, and IFSC code.
To confirm, click the add button.
A confirmation message will be sent to your registered mobile number.
RTGS Transfer Timings
Under normal circumstances, the beneficiary banks receive funds as soon as the remitting bank makes the fund transfer. The beneficiary bank must credit the beneficiary's account within 30 minutes of receiving the fund's transfer message. On weekdays and Saturdays, the RTGS transfer timings for online channels are open from 07.00 to 17:45 hours. However, bank hours may vary depending on when customers visit the respective branches.
However, the Reserve Bank of India changed the RTGS time limit policy in December 2020, making the facility available 24 hours a day, 365 days a year. As a result, RTGS transactions can now be initiated at any time of day without regard for RTGS time limits.
RTGS Transaction Charges
The RBI has waived RTGS charges for transactions made through net banking and mobile apps to increase the popularity of online money transfers. As a result, you will no longer be charged a processing fee if you send money using RTGS through online channels.
However, for offline RTGS transactions initiated through bank branches, you may be required to pay a transaction fee. You must also pay the applicable GST on the transferred amount. It is important to note that RTGS transaction charges for offline transactions vary by bank.
For example, the RTGS charges for Rs.2 lakh INR would be Rs.25+ GST.
There are also internal transaction limits above which the RTGS service charges change. Before initiating a transaction request, you should therefore check what your bank charges for RTGS transfers.
Also Read: 10 Best Credit Cards For Online Shopping
RTGS Limits
The minimum RTGS transaction amount is Rs.2 lakh. Some banks have a maximum limit of approximately Rs.25 lakh for online transactions; however, if the RTGS transaction is done through a bank branch, there are no upper RTGS limits in India.
Timeline for Scheduling an RTGS Transaction
RTGS transfer timings can be initiated 24 hours a day, seven days a week through Retail Internet Banking and Corporate Internet Banking, as detailed below.
7:00 a.m. to 6:00 p.m. – Depending on the customer's approval limit
6:00 p.m. to 7:00 a.m. – Up to Rs.1 crore (including 2nd & 4th Saturday, Sunday & Bank Holidays)
Difference between NEFT and RTGS
The following are the key distinctions between NEFT and RTGS:
| | | |
| --- | --- | --- |
| Point of Difference | NEFT | RTGS |
| Minimum Amount Transferrable | Rs.1 | Rs.2 lakh |
| Maximum Amount Transferrable | No limit | No limit |
| Settlement Type | Amount settled in batches | Amount settled one-on-one |
| Settlement Time | 2 hours | Immediate |
| Transfer Timings | 24*7, all 365 days | Varies from bank to bank |
| Transfer Mode | Online and offline | Online and offline |
| Additional charges | No charges applicable | Rs.20 – 30 on outward transactions between Rs.2 lakh – 5 lakh; Rs.50- 55 on outward transactions of more than Rs.5 lakh |
RTGS and NEFT are two distinct mediums of fund transfer.
RTGS transactions can only be performed if the transfer amount is equal to or greater than Rs.2 lakh, while NEFT has no restrictions on the transfer amount
NEFT transactions take approximately 2 hours to process, whereas RTGS transactions are processed instantly.
In the case of NEFT, there are a total of 12 settlements per working day. However, in the case of RTGS, settlement occurs continuously.
NEFT works in hourly batches, whereas RTGS works in real-time.
NEFT has no minimum or maximum ceiling limit. However, the amount per transaction for cash remittances within the country and payments should not exceed Rs.50,000. RTGS limits, on the other hand, have a minimum limit of Rs.2 lakhs and no upper limit.
Also Read: NEFT vs IMPS: A Detailed Comparison Between Payment Methods
Final Word
RTGS is a fund transfer method that allows you to conduct high-value transactions securely and seamlessly. Because there is no maximum amount transferable, RTGS has become one of India's most preferred modes of transaction, particularly among retail and corporate customers.
Unlike NEFT, where funds are transferred in batches, RTGS transactions are completed in real-time. Banks begin processing transfer instructions as soon as they are received. As a result, the settlement is done instruction by instruction. This article taught us everything there is to know about RTGS, how to initiate a transaction, and what the RTGS limits are.
FAQs on RTGS
Q1. What is the benefit of using RTGS?
Ans: RTGS systems, which central banks around the world are increasingly using, can help to reduce the risk of high-value payment settlements between financial institutions. With RTGS large sums can be transacted almost instantly.
Q2. Is it safe to send money via RTGS?
Ans: It is a safe and secure method of transferring funds. RTGS-type systems protect financial data by making it vulnerable to hackers for a shorter period of time. This is among the best features of RTGS.
Q3. What are the details required for RTGS?
Ans: Details required for RTGS transaction are the following:
– The sum that must be transferred.
– The payee's or beneficiary's IFSC code.
– The payee's or beneficiary's account number.
– Beneficiary bank and branch information
Q4. Is it better to use RTGS or NEFT?
Ans: This is determined by the amount you wish to send. If the amount exceeds Rs.2 lakh, prefer RTGS. NEFT is best for small-value transactions, while RTGS is best for large-value transactions. RTGS is a real-time fund transfer mechanism, whereas NEFT takes time.
Q5. Are RTGS transfers final and irreversible?
Ans: Because the fund's settlement occurs in the Reserve Bank of India's books, the payments are final and irrevocable.
Before you go…
Disclaimer: Mutual Fund investments are subject to market risks, read all scheme-related documents carefully.
This article has been prepared on the basis of internal data, publicly available information and other sources believed to be reliable. The information contained in this article is for general purposes only and not a complete disclosure of every material fact. It should not be construed as investment advice to any party. The article does not warrant the completeness or accuracy of the information, and disclaims all liabilities, losses and damages arising out of the use of this information. Readers shall be fully liable/responsible for any decision taken on the basis of this article.