A solvency certificate is a legal document furnishing the details regarding the financial stability and solvency of an organisation or individual. This certification is usually required while dealing with government and commercial offices as they need to verify the financial stature of that respective entity. Banks or revenue departments issue it as per the RBI guidelines for a nominal fee.
This blog highlights the importance of a solvency certificate, the documents required to request it, how to apply online for it and much more. Keep reading!
Why is a Solvency Certificate Required?
A solvency certificate can be required for multiple reasons. Here are some of the significant purposes of a solvency certificate:
For government and legal purposes
Solvency certificate for tenders
For Visa applications and interviews
Getting Government and private contracts
In some states, one might also require it for getting admission to medical and engineering colleges.
Who Issues a Solvency Certificate?
Banks, financial institutions and the revenue department of states have the authority to issue a solvency certificate.
Banks issue this certificate only to their customers based on a few parameters, such as transaction details, account information, and property-related documents available to them. A net worth certificate, which can be obtained from a Chartered Accountant in regard to the applicant's financial status, also helps in getting a solvency certificate.
A solvency certificate has a validity period which is usually one year. Hence, you have to renew it periodically to keep its validity intact.
What are the Documents Required for Solvency Certificates? 
Obtaining a solvency certificate requires a long list of documents. However, please note that this requirement may vary from one issuer to another as well as applicants.
This is a list of the documents usually required to get a solvency certificate:
Request form
Copy of passport (if any)
Savings account statement (if any)
Current account statement (if any)
Share investment (if any)
Mutual fund investment (if any)
Property valuation certificate from a Chartered Engineer (if any)
Insurance (if any)
Provident fund account statement (if any)
Original Encumbrance Certificate of the property 
Gold valuation certificate, issued by Banker based on weight and value of gold
Liability amount certificate
Mortgage certificate
Land revenue or property tax receipt, whichever is applicable
Chitta or Patta
Lease agreement
Building value
Net worth certificate issued by Chartered Accountant
Self-declaration of the applicant
Passport-size photographs
What is the Format of a Solvency Certificate?
A solvency certificate format is the same for most banks and other issuers. But it may differ a little bit in its style and information from one issuer to another. This also depends on the entity it is being issued for.
Here is a solvency certificate sample to provide more clarity on what a solvency certificate looks like.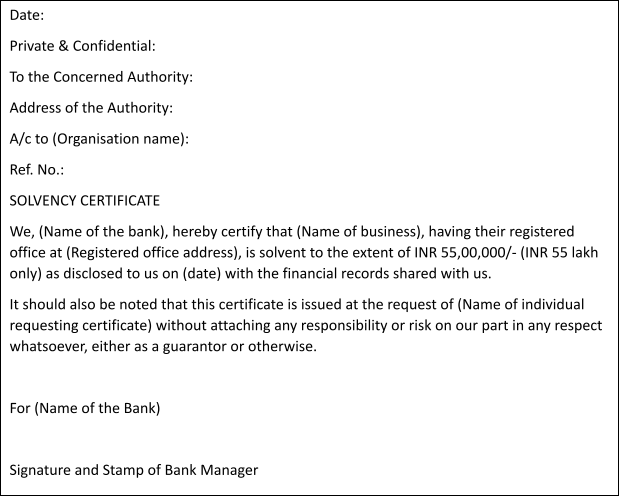 This sample is for a business entity issued by a bank. This certificate must be issued on a bank's letterhead and sealed & signed by a concerned officer in the bank.
What is the Procedure to Get a Solvency Certificate?
Application procedures for solvency certificates for most states are the same. The only difference might be the interface of the portal, which is different for every state.
1. Steps to Apply Online:
Step 1: Visit the official online portal of your respective state that deals with solvency certificates.
Step 2: Under 'Online Application', click on 'Apply Online'.
Step 3: Enter your mobile number and click on 'Get OTP'. 
Step 4: Under 'New Request, ' click on 'Services'.
Step 5: Choose your language for the certificate and click on 'Solvency Certificate'.
Step 6: Provide your details.
Step 7: Select your preferred mode of delivery.
Step 8: Upload the documents required and click on 'Save'.
Step 9: Click on 'Online Payment'.
Step 10: Select your Card Type and make the payment
Step 11: After successful payment, your acknowledgement number will pop up on the screen. Make sure to note it down for future reference.
2. Steps to Apply Offline:
Step 1: Collect and fill out the solvency certificate application form.
Step 2: Submit the application along with necessary documents at the nearest Revenue or Municipal office.
How to Apply through CSC or e-District Kiosks?
Another way you can apply for a solvency certificate is by visiting a Common Service Centre (CSC) or e-District Kiosk. The steps have been discussed below:
Step 1: Collect the solvency certificate application form and fill it out correctly.
Step 2: Gather the required documents and submit them along with the duly filled form at the nearest e-District Kiosk or CSC.
How to Track Application Status of Solvency Certificate?
Tracking the application status of your solvency certificate online involves visiting the same website you applied through. However, the procedure may vary slightly from one state website to another.
Here are the general steps that you can follow to track solvency certificate application status:
Visit the state government website that provides services related to solvency certificates.

Click on 'Online Application'.

 Select 'Application Status'.

Enter Application Number and Type.

Click on 'Get Status', and your application status will be visible in the next step.
How to Download a Solvency Certificate?
You can download your solvency certificate from the same website you applied on for the same. You can follow the steps mentioned below:
Step 1: Visit the state website link and click on 'Check Status'.
Step 2: Enter application number.
Step 3: Click on 'Search'.
Step 4: Click on 'Download certificate' to get your solvency certificate.
Additionally, another easy way is to get your certificate via DigiLocker. For this, you would need to create a Digilocker account. Once you have one, you need to follow the given steps to download your solvency certificate:
Step 1: Go to the website of Digilocker and Sign in to your account.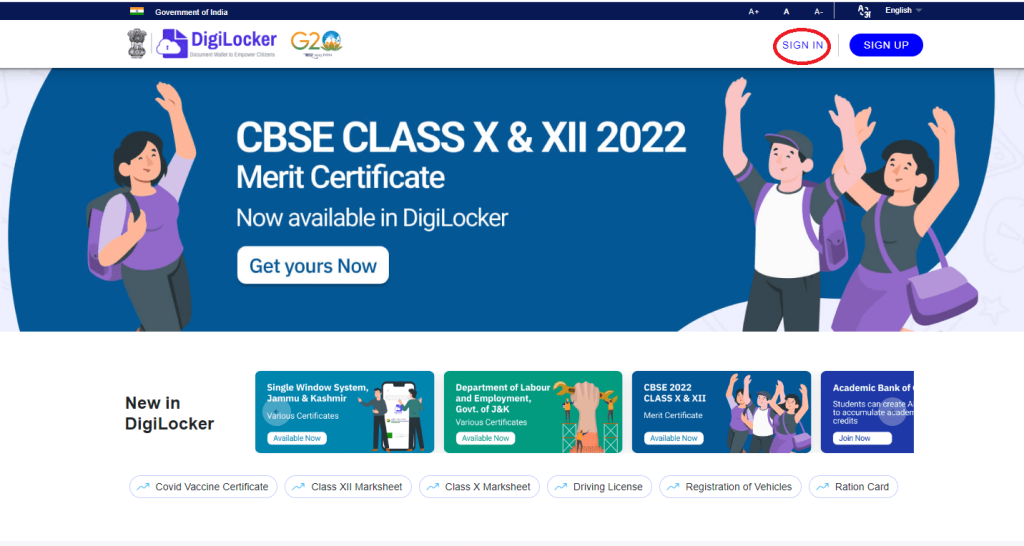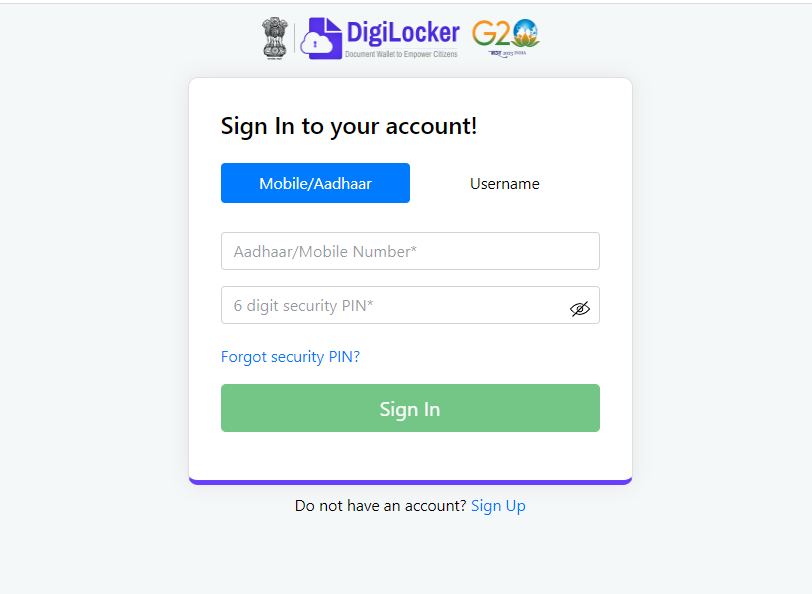 Step 3: Under 'Issued Documents', click on 'Check Partner's Section.'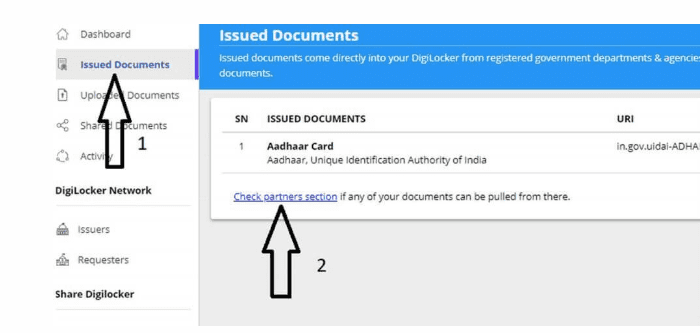 Step 4: Select the name of your respective Revenue Department office under 'Partner's name' and service as 'Solvency Certificate'.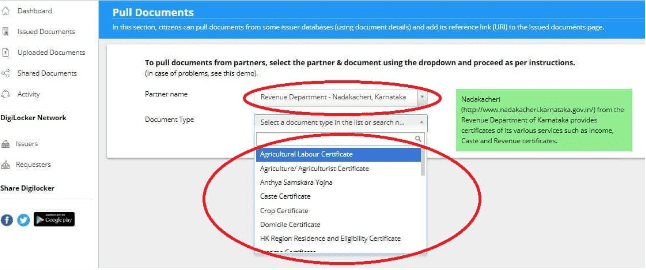 Step 5: Provide 'Acknowledgement Number' and click on 'Accept Checkbox'.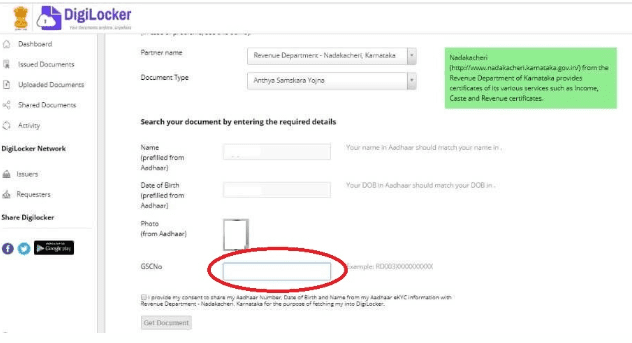 Step 6: Click on 'Get Document', and your chosen document will be linked with your DigiLocker Account.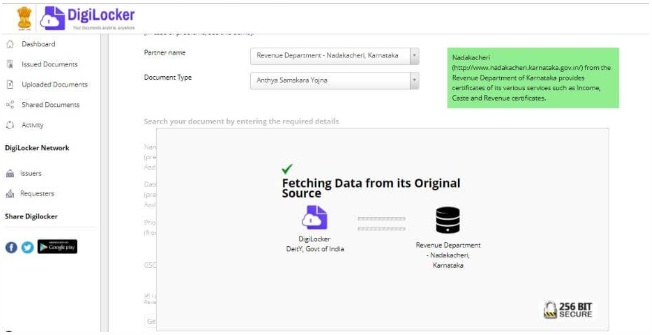 Step 7: Click on 'Issued Document' in DigiLocker, and under that, select ', View Document'. You will be able to view your solvency certificate.
Final Word
The departments and establishments which have your financial or transactional details can only issue a solvency certificate for you. By proving your financial stability, this document aids in multiple official processes like visa applications, court matters, etc.  
FAQs
Q1. What will happen if my solvency certificate is not granted?
Ans: In case your certificate is not granted, the Revenue Officer will pass necessary orders regarding the reason for the same. Then, there will be further verification and modification, after which you will receive your solvency certificate.
Q2. Whom to apply to for a solvency certificate?
Ans: You can apply to your bank or regional Revenue Officer requesting a solvency certificate. You can also apply to Chief Officer in Charge of Revenue Administration of the concerned & District, Sub-division or Tahasil, Assistant Tahasildar or Assistant District Magistrate. 
Q3. How much is the fee for solvency certificate?
Ans: The fee for a solvency certificate varies from one bank to another. However, most banks charge around Rs. 2000 for a solvency certificate. This fee might also vary from state to state.
Q4. How valid are solvency certificates? 
Ans: Banks and financial establishments are primarily responsible for issuing the solvency certificate. However, the ones that the banks issue are mostly accepted as valid ones. These certificates have a validity period, mostly one year, after which you need to renew them.
Q5. How long does it take to obtain a solvency certificate?
Ans: After you submit your application with all the required documents, the bank representative who is supposed to verify the documents will complete the process and hand over the certificate. This whole procedure can take about 1 week to get completed. However, this can vary from one state to another. 
Before you go…
Disclaimer: Mutual Fund investments are subject to market risks, read all scheme-related documents carefully.
This article has been prepared on the basis of internal data, publicly available information and other sources believed to be reliable. The information contained in this article is for general purposes only and not a complete disclosure of every material fact. It should not be construed as investment advice to any party. The article does not warrant the completeness or accuracy of the information, and disclaims all liabilities, losses and damages arising out of the use of this information. Readers shall be fully liable/responsible for any decision taken on the basis of this article.