Ideal for investors with medium-risk appetite, an index fund replicates the performance of a stock market index, such as the Sensex or Nifty 50 to generate maximum returns. This is a passively managed mutual fund where fund managers don't have much role to play.
Furthermore, the best index funds in India are the most sought-after financial vehicles in recent times owing to their broad market exposure, low operating expenses, and returns. So, if you are considering investing in index funds, you can do so through the Navi app. You can invest in the top 50 companies of India through Nifty 50 through Navi while enjoying the lowest expense ratio.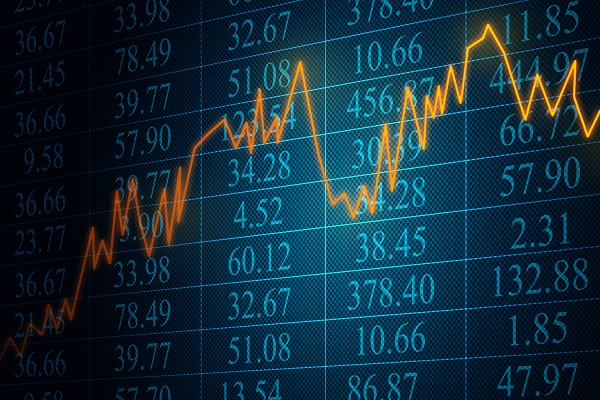 10 Best Index Funds in 2021
| | |
| --- | --- |
| Top index funds | Features |
| Nippon India Index Sensex | The 1-year Compound Annual Growth Rate (CAGR) is 49.45% (approx.)Rs. 29.8293 is the Net Asset Value (NAV) as on October 2021. |
| HDFC Index Sensex Fund | 0.20% expense ratio for direct plan and 0.40% for regular plan.The NAV of the direct mutual fund is Rs. 548.0688 (approx.) and that for a regular plan is Rs. 538.6407. (approx.) |
| Navi Nifty 50 Index Fund | Invests in top 50 companies of India. 0.06% expense ratio. No commission fee. |
| IDFC Nifty Fund | The annualised returns as of September 2021 for 1 year is 56.91%. Its NAV as of October 2021 is Rs. 37.6265. |
| ICICI Prudential Nifty Index Fund | Rs. 174.8032 is its NAV as of October 2021.3-year CAGR as of October 2021 is 21.53% (approx.). |
| SBI Nifty Index Fund | The 1-year return as of September 2021 is 51.1% (approx.) for regular growth. Its NAV as of October 2021 is Rs. 154.0884. |
| Tata Index Nifty Fund | The minimum investment amount is Rs. 5,000. Its current NAV as of October 2021 is Rs. 116.3603. |
| Nippon India Index Nifty | 50.27% 1-year CAGR as of August 2021.Latest NAV Rs.29.8012. (October 2021). |
| HDFC Index Fund Nifty 50 Plan | Ideal for investors seeking investment in equity securities covered by the Nifty 50. |
| UTI Nifty Index Fund | 1-year return of September 2021 is 58.1%.The expense ratio is 0.2% for direct and 0.3% for regular. |
Compare and streamline your options and choose the best investment plan for yourself. 
How Does An Index Fund Work?
An index fund tracks a market index and replicates the performance of the underlying index. Unlike actively managed funds, for index funds,  fund managers have little or no role to play in buying and selling of stocks. 
As fund managers do not actively take all buying and selling decisions, they are comparatively cheaper than other mutual funds. However, the fund manager decides which stocks have to be bought and sold according to the composition of the underlying benchmark.
Therefore, investing in index funds is convenient for individuals seeking low-cost investment options.
Also Read: Active Mutual Fund Vs Passive Mutual Fund
Who Should Invest in Index Mutual Funds?
It's advised to invest in funds as a part of your asset allocation. First-time investors can also opt for such funds as a stepping stone to their investment journey.
Investors who do not wish to track fund's performances frequently
The major difference between actively and passively managed funds is that the former requires constant monitoring of the fund's performance. However, since index funds are passively managed funds, their portfolio constituents and performance depend on the specific index.
Investors with a low-risk appetite
If you are a risk-averse investor, index funds can be a safer option than actively managed funds. For instance, if you want to invest in equities but are wary of the risks associated with actively managed equities, you can choose the Nifty Index fund. Such funds will track the market index and generate returns accordingly.
Investors looking for low-cost funds
Since active funds require human intervention in the form of fund managers, a certain amount of your investment goes toward the fund manager's fee. This makes an actively managed fund a bit costlier. However, for index funds, the expense ratio is much lower as such funds simply replicate the index and don't require any manual intervention when it comes to the selection of stocks.
Also Read: Easy ways To Invest In Mutual Funds Online
Advantages of Index Funds
Low cost
Index funds have a low expense ratio compared to other mutual funds owing to the passive investing strategy. Thus, if you're seeking low-cost investment options, index funds can be an option worth considering.
Transparency
Unlike active mutual funds vehicles, knowing the portfolio of an index fund is easy and simple. All you need to do is know the fund's benchmark index, and you can determine the securities it holds.
Exposure to a broader market
Investing in index funds gives you access to diverse sectors and stocks. That way, you can enjoy returns from a larger and diversified market segment through a single fund.
Taxation of an Index Fund
The returns on the best index funds 2021 are taxable and depend on two factors- holding period and fund type.
If you redeem units of an index fund within 12 months, your returns will attract a short-term capital gains tax (STCG) of 15%.
However, if your holding period is more than 12 months, you are liable to pay long-term capital gains tax of up to 10% on gains above 1 lakh.
Also Read: Taxation in Mutual Funds
Final Word
Over the past couple of years, index funds have been performing at par if not better than actively managed equity funds. Also, these funds cost less and have the potential to generate high returns in the long run. However, it's advised that you consider your risk tolerance, taxation, fund performance, and overall cost, among others before investing.
Considering investing in index funds? Start putting your money to work in Navi Mutual Funds. Just download the Navi app, and start investing today! There is no entry or exit load and customers can start investing with as low as Rs. 500 through Navi's SIP plan.
Frequently Asked Questions
Are there any dividend plans in index funds?
No, most of the index funds in India do not come with a dividend plan.
Is it possible to lose money in an index fund?
Yes. As index funds are market-linked products, you can lose money.
What are the factors to consider before investing in index funds?
Here are some factors that you must consider before investing in an index fund:
Risks and returns
Expense ratio
Investment objective
Tax
Tracking error
Do index funds have fees?
Yes. However, the fee is much lesser compared to actively managed funds where the expense ratio is higher.
Should I buy index funds when the market is down?
Ideally, you should buy index funds when the market is down and sell when it is high. Although there is no fixed time during which you can start investing in index funds, you should make such investments when the market is on the lower side to avoid financial burden.
Before you go…