Pradhan Mantri Suraksha Bima Yojana (PMSBY) is an insurance scheme provided by the Indian Government for financial protection against accidental death or disability. It was launched in 2015 to provide accidental insurance cover to the country's uninsured population.
This scheme is applicable for anyone under the age limit of 18 to 70 years having a savings bank account. With a nominal premium of just Rs. 12 per year, this low-priced policy is meant to cover the weaker sections of society financially.
Take a look at the facilities, cost, eligibility and other PMSBY scheme details.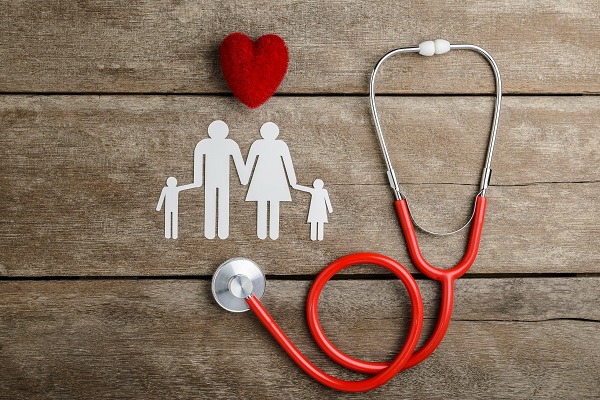 What Facilities are Available Under Pradhan Mantri Suraksha Bima Yojana?
Around 28 financial institutions in India provide PMSBY. It comes with certain standard features. These are:
PMSBY provides a risk cover of Rs. 2 lakh for permanent disability and accidental death and Rs. 1 lakh for partial (and permanent) disability.
The annual premium to pay for this scheme is Rs. 12, excluding a 14% service tax.
It has an auto-debit option that renews the policy from one's bank account.
Policyholders can choose a long-term policy or renew it every year.
It offers flexible opting in or out, allowing an insured person to exit or sign-up at any time.
With PMSBY, the insured sum is non-taxable as per Section 10D of the Income Tax Act.
For a comprehensive health insurance policy, you can download the Navi Health Insurance app. With Navi, you can get covered up to Rs. 1 crore with a flexible EMI plan starting just from Rs. 240/month.
Components of the PM Suraksha Bima Yojana
Affordable scheme for India's economically weaker section
This social security scheme is made to provide insurance schemes for economically weaker portions of our society. With a premium as low as Rs. 12, anyone can afford to keep their families financially secured.
Benefit for death and total disability
While no amount of money can make up for the loss of life, PMSBY can provide funds necessary for mental and emotional wounds. It provides a sum of Rs. 2 lakh for the accidental loss of both hands, feet and eyes and Rs. 2 lakh to one's immediate family for death by accident.
Benefit for partial disability (permanent)
An insured person can claim Rs. 1 lakh under PMSBY for the loss of eyesight in one eye or loss of a limb.
Nominees allowed
One can safeguard a family member's future by appointing a nominee. Claim settlement will be made directly to the bank account of the nominee in the unfortunate event of the policyholder's death.
What Situations Can Lead to Termination of PMSBY?
The following situations can result in termination of your PMSBY scheme with no benefits available thereafter:
When the policyholder reaches 70 years of age. 
In case a member is covered through more than one account, insurance cover will be applicable for only one account. 
Auto debit will stop if there is an insufficient balance in one's savings account. 
When someone closes his/her account, which pays the insurance premium.
One can restart his/her PMSBY account by paying the annual premium in full after it has stopped due to technical reasons. However, the insurer will suspend the risk cover in this interim period.
Some financial institutions can terminate the policy in case of death by suicide. 
Eligibility Criteria for PMSBY
Individuals opting for the policy must be within an age limit of 18 to 70 years.
Applicants must also have a savings bank account which can be individually or jointly owned.
People with multiple bank accounts in different banks can join PMSBY through one account only.
The insured person's bank account must be linked with his/her Aadhaar card. Otherwise, he/she will have to furnish a copy of the Aadhaar along with the application form.
To activate auto-renewal, one will need to have an active mobile number with the bank.
One will also need to have a sufficient bank balance to continue the PMSBY renewal facility.
All information furnished has to be correct, else the insurer may terminate the policy without repaying any previously paid premium.
Also Read: What to keep in mind when buying a health insurance policy?
How to Sign-up for PMSBY?
Several Public Sector General Insurance Companies (PSGICs) and other general insurance companies provide the PM Suraksha Bima Yojana with the help of participating banks. Individuals can directly register at one of the participating banks or apply through net banking or SMS.
To directly apply for the scheme, one can download the PMSBY form from the official website.
To apply through net banking, applicants should follow the given steps:
Log in to the internet banking account
Click on 'Insurance' and select the savings account that will pay the premium
Verify all details and click 'Confirm'
Download the confirmation slip for future reference.
Some banks allow SMS enrolment through the following process:
Submit the PMSBY form and Aadhaar card to the bank
After receiving the activating SMS, reply to it with 'PMSBY<space>Y'
Next, the bank will send the confirmation message and process the request.
How to Make a Claim for PMSBY?
In the event of unfortunate accidental death, one needs to report the incident to the police. In other cases, one must obtain hospital records as evidence. 
Next, one needs to get the PMSBY claim form from a participating bank or insurance company. One can also download and print claim forms from the official website.
The insured person has to submit this form to his/her bank branch within 30 days of the accident. 
Make sure to carry the original death certificate, FIR (First Information Report), post mortem report in case of death. If the insured is disabled, carry the original disability certificate and discharge certificate.
The bank will take around 30 days to verify all details and send them to one's insurer.
The insurance agency will take around 30 days from receiving the documents to process a claim. 
After this, one will receive the claim amount in his/her bank account. For a death claim, legal heirs have to produce their succession certificate.
Final Word
With a rise in industrial and road accidents in recent years, there is a growing need for insurance coverage in India. PMSBY, also known as the Rs. 12 insurance scheme, has been providing coverage for accidental death and disabilities since 2015.
Accidents are unpredictable by nature, and we recommend that people apply for insurance plans to secure themselves financially from sky-high medical bills.
Frequently Asked Questions
Q1. Are NRIs eligible for coverage under PMSBY? 
Ans: Yes. NRIs that meet the eligibility criteria and have a bank account in India can get the PMSBY scheme.  
Q2. When can someone enrol for the PMSBY scheme?
Ans: PM Suraksha Bima Yojana is a yearly scheme with a period of enrolment starting from June 1 to May 31 every year. 
Q3. What documents would one need to furnish to apply for the scheme?
Ans: To apply for the scheme, one will need only the Aadhaar card and PMSBY form, provided that one's bank has the necessary contact information and nominee details.  
Q4. When is a police FIR necessary to apply for a claim?
Ans: Police FIRs are necessary in case the insured person dies due to an accident. For accidents causing disability, hospital records will suffice.
Before you go…