Maternity health insurance policy is designed to provide financial assistance to women by providing coverage for all their pregnancy-related expenses. Typically, maternity insurance policies go above and beyond standard health insurance policies. These provide coverage for pre-hospitalisation, post-natal, day-care, and other such expenses. They usually have a waiting period, but they prove to be extremely helpful in times of need.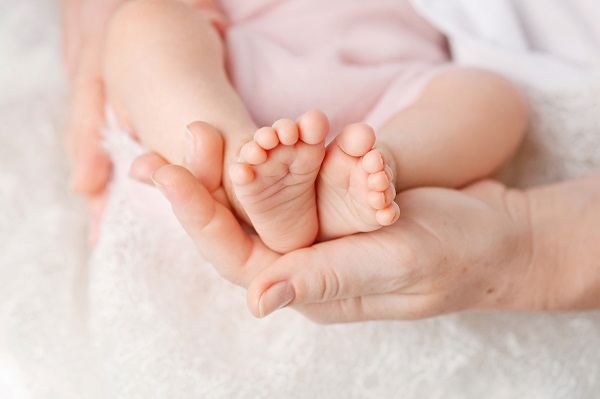 What Is Maternity Health Insurance?
Motherhood is never easy, and the struggle for every woman starts from her initial days of pregnancy. With each passing day, medical science is advancing. As a result, the complications in pregnancies are detected in the initial stages. Keeping the complications away often leads to long medical bills. This puts a lot of financial burden on the people, especially if they aren't prepared adequately. This is where maternity health insurance acts as a boon for people by providing financial coverage for pregnancy costs. Moreover, complicated or not, every pregnancy demands special financial attention. Maternity insurance plans allow you to get rid of financial worries as it provides coverage for all big and small expenses related to your maternity period.
Why Should You Buy Maternity Health Insurance?
Maternity expenses are usually not covered in most health insurance policies. Only the insurers providing fully inclusive medical insurance policies provide maternal and newborn coverage. Others offer maternity insurance as an add-on policy. As a result, many people do not know that their insurance policy does not cover pregnancy-related expenses.
Best Maternity Health Insurance Plans In India
Here are the top health insurance plans offering maternity coverage as an add-on in 2022:
| | | | |
| --- | --- | --- | --- |
| Name of the Plan | Insurance Company | Sum Insured | Age of Entry |
| Activ Health Platinum – Enhanced Plan | Aditya Birla Health | Rs. 2 lakh to Rs. 2 crore | 91 days and above |
| Smart Super Health Insurance Policy | Bharti AXA Health | Rs. 5 lakh to Rs. 1 crore | NA |
| Health Guard Gold Family Floater Health Insurance Policy | Bajaj Allianz Health | Rs. 3 lakh to Rs. 5 lakh | 18 years to 65 years |
| SBI Arogya Premier Plan | SBI Health | Rs.10 lakhs to Rs.30 lakh | 3 months to 65 years |
| Tata AIG Medicare Premier Plan | Tata AIG Health | Rs. 5 lakh to Rs. 50 lakh | Up to 65 years |
| Gold and Platinum Plan | Edelweiss Health | Rs. 20 lakh to Rs. 1 crore | 90 days to 65 years |
| Future Generali Comprehensive Health Insurance (Superior and Premium) | Future Generali Health | Premium Plan – Rs. 50 lakh to Rs. 1 crore; Superior Plan – Rs. 15 lakh to Rs. 25 lakh | 18 years and above |
| Heartbeat Family Floater Plan | Max Bupa Health | Rs. 5 lakh to Rs. 1 crore | 18 years to 65 years |
| Privilege Healthline Insurance Plan | Cholamandalam | Rs. 5 lakh to Rs. 25 lakh | 18 years and above |
| NaviCure | Navi | Rs. 2 lakh to Rs. 1 crore | 18 years and above |
6 Benefits Of Maternity Health Insurance Policy
Pregnancy is a challenging time for would-be mothers. However, having a financial safety net of pregnancy insurance policy, lets a mother prepare for childbirth better. Here are the benefits of getting a maternity health insurance policy:
1. Provides Extensive Coverage
Maternity health insurance provides coverage for all the hospitalization charges including ambulance charges, consultation fees, nursing expenses, room charges, OT charges, doctor's fees, surgeon's fees, anaesthetic consultation, regular check-ups before and after hospitalization, vaccination costs, etc. It provides coverage for both normal and C-section deliveries. Moreover, if the need arises, it covers the costs of pregnancy termination.
2. Provides NewBorn Baby Coverage
Maternity health insurance also covers the expenses of newborn baby care. A few maternity insurance plans provide newborn baby cover for at least 3 months from the baby's birth.
3. Provides Financial Support
Maternity health insurance keeps you financially prepared for planned or unplanned pregnancies.
4. Keeps You Stress-Free
The charges of delivery in a private hospital can range from Rs. 50,000 to Rs. 1 lakh. Moreover, deliveries are subject to complications, which may add to this cost. You don't have to worry about the complications arising in your pregnancy, as your maternity insurance plan will cover the cost of all necessary treatments.
5. Provides Day-Care Treatments
Pregnancy insurance cover provides financial coverage for various doctor and medicinal expenses that require day-care treatments. These include treatments that do not require a patient to be admitted to a hospital for more than 24 hours.
6. Tax Benefits
Health plans with maternity coverage, just like any other insurance policy, extend tax benefits. Therefore, policyholders can claim deductions on the premium paid towards their plan under section 80D of the Income Tax Act, 1961. Individuals can claim up to Rs. 25,000 as a deduction under the ITA.
Who Should Buy Maternity Health Insurance?
You may purchase maternity health insurance if:
You are newly married and plan to expand your family in the next few years.
You are planning for a second child and want to ensure financial security.
You are not married but plan to get married soon and start a family.
You want to keep yourself financially prepared for an unplanned pregnancy.
How To Choose The Right Maternity Insurance Plan?
You can keep in mind the following things while choosing your maternity insurance plan:
Specific Requirements: Every individual's requirements are different. Therefore, compare insurers, and maternity plans before deciding on one. Your maternity plan must cater to your specific requirements to the best of its ability. Check the list of coverages provided by the policy to ensure that all the necessary things are covered.
Waiting Period: Maternity insurance waiting period ranges from 9 months to 48 months, depending upon the insurance company. During this period, a policyholder cannot avail of the benefits of his/her policy. Therefore, it is best to take note of a plan's waiting period before buying it. It is best to buy maternity health insurance beforehand.
Premium Rate: Depending on the extent of coverage provided, premium rates for every plan differ. Therefore, you must find a plan that comes with comfortable premium rates to not strain your present budget.
Standalone Policy Or Cover: Pregnancy insurance is offered as a standalone policy and also as an additional cover. Therefore, you must compare the benefits of a standalone policy and a cover to know which is more profitable for you. If your base health policy with an additional maternity cover offers better benefits, you shouldn't need to buy a standalone policy and pay additional costs.
Claim Settlement Ratio: Buy your policy from a reliable insurer that has a high claim settlement ratio.
Eligibility: To be eligible for such insurance, most insurers have an entry age of 18 years, the maximum age being 45 years. Additionally, it ranges from 1-24 days for children. However, remember that the eligibility criteria differ for various insurance companies.
Sub-Limits: Some plans come with a feature named sub-limit, wherein there is a cap on the maximum coverage that you can avail yourself. Additionally, bear in mind that plans with a sub-limit cover only 10-20% of the maternity expenses.
What is the waiting period in a Maternity Health Insurance Policy?
A maternity health insurance policy should be bought in advance and not right before or during the pregnancy. It should be purchased by people who plan to start a family in the next few years. By doing so, the waiting period of a maternity insurance plan will be over by the time the insured woman gets pregnant
When a woman buys a maternity health insurance policy, the applicable waiting period commences with the policy start date. The policy needs to be renewed every year without any gaps. As soon as the waiting period is over, the maternity cover begins and the insured becomes eligible to raise a claim.
Unfortunately, at present, there are no health insurance plans that provide health insurance with maternity cover and no waiting period. Generally, when we talk about maternity insurance, the waiting period lies between 9 months to 6 years. Therefore, couples and women who plan to start a family in the coming years should buy a maternity insurance policy in advance.
Types Of Maternity Insurance Claim
There are two types of claims available – cashless and reimbursement:
For Cashless Claim: Get the treatment done in any of the network hospitals of your insurer after intimating the insurance company. After a few formalities, the insurer will settle your claim, and you won't have to pay any money.
For Reimbursement Claim: You can get your treatment from any hospital. You just have to inform your insurer. Then, you pay for the costs and save the bills. These bills have to be submitted to the insurer along with other documents. After proper verification, your insurer will reimburse the amount to you.
Irrespective of the type of claim, you should first ensure that you have crossed your policy's waiting period. Otherwise, you won't be eligible to claim the insurance, and your application will be rejected.
How can you save tax with Maternity Insurance?
As per Section 80D of the Income Tax Act, 1961, maternity insurance policyholders can avail of a tax benefit of up to Rs. 75,000 on annual premium payments.
How To Claim Maternity Insurance?
Follow these steps to make a maternity insurance claim:
Inform the insurer about your claim and get it registered.
Get admitted to a network hospital to avail of cashless claims. If you are admitted to a non-network hospital, you can pay the bills yourself, which will be reimbursed later.
Fill out and submit the pre-authorisation form to the insurance company within 3-4 days in case of planned hospitalization. For emergency hospitalization, the same should be submitted within 24 hours.
Your insurer will then assess your claim and approve it.
Documents Required For Maternity Insurance Claim
To make claims for maternity coverage, one will need these documents. However, some insurance providers may require to provide these documents, among others, to initiate the claim process:
ID proof
Claim form
Policy documents
Discharge summary
Original hospital bill
Pharmacy bill
Fitness certificate
Consultation bill
Cashless claim forms
Prescriptions for medicine or other items
What Does A Maternity Insurance Plan Not Cover?
Though the pregnancy insurance plans cover almost everything related to pregnancy, there are a few things that are excluded from the maternity health cover:
Costs of non-allopathic treatments
Cost of regular follow-ups with your doctor.
If hospitalization is not recommended, it won't cover expenses arising out of pre or post-natal conditions.
It won't provide for the costs of vitamins or tonics.
In case of an ectopic pregnancy, coverage won't be provided by maternity insurance. Instead, it will be covered under the base health policy.
Expenses of treatment related to infertility
Congenital diseases such as heart diseases, Down syndrome, and spina bifida in children after birth are usually not covered by these insurance policies.
Costs of medicines outside the purview of treatment
Why Buy Family Health Insurance From Navi?
Here are a few reasons why you should choose Navi Insurance for your family health insurance plan:
They offer flexibility in choosing the policy tenure, type, etc. depending on your needs and requirements.
They offer hassle-free, paperless services to their customers to achieve a higher level of customer satisfaction.
You can buy the policy for yourself or your entire family, depending on your need.
They provide the facility of adding optional covers.
Some family policies of Navi Insurance come with the option of lifetime renewability. This means you won't have to worry about renewing your policy to stay protected. You will be covered for life.
Given Navi's customer-first approach, you will receive prompt customer care services.
To know more about maternity health insurance you can install the Navi App on Android or iOS.
What are the benefits of Maternity Insurance for young couples?
Every year, thousands of couples get ready to welcome the joys of parenthood. But there could be unforeseen costs arising out of pregnancy and pregnancy-related complications. And, any savings made on hospitalization costs depends on the type of health policies that they have taken.
There are many ways in which the costs of planned maternity can be covered through insurance.
Financial security: Pregnancy and its related expense can drain a young couple's finances. A maternity benefit cover in a young couple's health insurance will ensure that they don't need to spend much from their savings and will ensure a stress-free delivery and onset of parenthood.
Relaxing Onset to Parenthood: Having maternity insurance covers expenses during delivery and also covers the newborn baby's expenses up to its first 90 days (covering for any medical complications and required vaccinations), so the young couple can relax, recover and relish the beginning of this new journey.
Valuable Long-term benefits: For couples planning a second child, the benefits of the insurance policy remain the same as they were. The sum insured, however, can go up to 200% for the second child.
What mistakes to avoid while opting for a Maternity Insurance cover?
For a first-time maternity insurance buyer, one must consider the following important factors while buying the right maternity insurance:
Opting for lower-premium plans: Any health-related situation, including childbirth, is unpredictable. Therefore, it is always advised to select the insurance with significant coverage. It is advised to carefully research and then choose the best maternity insurance.
Not getting coverage for the baby: The presence of baby coverage when buying maternity insurance should be considered. A good health insurance provider will accommodate complete coverage for the mother and the infant, until a certain period.
Knowing about the Sub-limits of the insurance: Most health insurance plans that have maternity cover have certain sub-limits. This means that even if you have a maternity cover for a few lakh Rupees, you will not get the full amount during the payout, and one may end up paying certain expenses from their pocket.
Final Word
A maternity insurance policy provides extensive financial coverage, which includes most pregnancy-induced expenses. Getting one allows the mother-to-be free from stress and helps avail the best quality treatment and medical facility for safe childbirth. Maternity health insurance is always a wise choice to keep yourself financially prepared. Once you cross the waiting period, you can enjoy all benefits of the maternity plan for welcoming parenthood without fretting about finances.
FAQs On Maternity Health Insurance Policy
Q1. What happens if I buy maternity health insurance after getting pregnant?
Ans: As most maternity plans come with a waiting period, you might fail to find a policy that promises to offer benefits by the end of your maternity period.
Q2. Which is a better method of claim – cashless or reimbursement?
Ans: Both the methods serve the same purpose. However, the choice depends upon your choice of hospital and if you can bear the initial expenses or not.
Q3. How soon can I claim my maternity insurance policy after purchasing it?
Ans: Maternity covers usually come with a long waiting period. Such a period ranges from 2 to 4 years, for which the insured must wait before they can make a claim.
Q4. Can a newborn baby be covered under health insurance?
Ans: Health insurance policies with maternity benefits cover various newborn baby expenses for the first 90 days after the child's birth. After that, the policyholder can list their baby in the base plan.
Q5. When is the ideal time to avail maternity insurance policy?
Ans: Couples planning to have a baby must undertake pre-meditated measures and avail a policy as soon as they are married to ensure coverage.
Q6. When is the ideal time to buy a maternity insurance policy?
Ans: Couples who have got married recently and planning to have a child in the next few years are advised to not delay in buying this policy.
Q7. How is the premium calculated in a maternity insurance policy?
Ans: The premium for maternity insurance plans is generally higher than a regular medical insurance plan. The certainty for filing the claim is absolute and hence insurers levy a higher premium on these policies. 
Before you go… 
How about an affordable health insurance policy 👨‍⚕️ starting at a monthly premium of just ₹241? Install the Navi app now and get your policy in under 2 minutes.
Disclaimer: This article has been prepared on the basis of internal data, publicly available information and other sources believed to be reliable. The information contained in this article is for general purposes only and not a complete disclosure of every material fact. It should not be construed as investment advice to any party. The article does not warrant the completeness or accuracy of the information, and disclaims all liabilities, losses and damages arising out of the use of this information. Readers shall be fully liable/responsible for any decision taken on the basis of this article.