Several insurance companies provide maternity health insurance as an additional cover or a standalone policy. They are designed to provide financial assistance to women by providing coverage for all their pregnancy-related expenses. They usually have a waiting period, but they prove to be extremely helpful in times of need.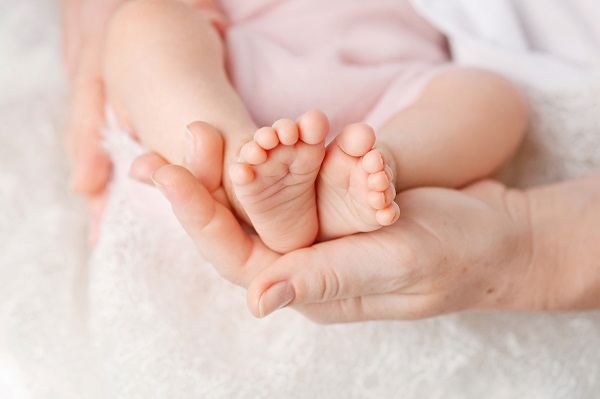 Key takeaway:
Maternity health insurance is a unique product designed to meet pregnancy-specific financial requirements only.
They have a waiting period of 1-3 years. Therefore, the decision of purchase should not be delayed.
They are available as an independent policy and also as additional covers that can be added to the base policy with the payment of extra premium.
What is maternity health insurance?
Motherhood is never easy, and the struggle for every woman starts from the initial days of pregnancy. With each passing day, medical science is advancing. As a result, the complications in pregnancies are detected in the initial stages. Keeping the complications away often leads to long medical bills. This puts a lot of financial burden on the people, especially if they aren't prepared adequately. This is where maternity health insurance acts as a boon for the people by providing financial coverage for pregnancy costs. Moreover, complicated or not, every pregnancy demands special financial attention. Maternity insurance plans allow you to get rid of financial worries as it provides coverage for all big and small expenses related to your maternity period.
Some of the best maternity health insurance plans in India
Almost every insurance company offers maternity health insurance. However, here is a list of some of the best insurance plans for pregnancy:
Activ Health Platinum Plan:
It is offered by Aditya Birla.
Provides coverage for all pregnancy-related costs, including termination if needed.
The coverage can range anywhere between INR 2,00,000 – INR 2,00,00,000.
Smart Super Health Insurance:
It is offered by the Bharti AXA.
It comes in three variants – uber, classic and value.
The three variants provide different newborn baby covers. Customers can select the variant that suits them the best.
Health-Guard Gold Health Insurance Policy:
It is offered by Bajaj Allianz.
The maternity coverage ranges between INR 3,00,000 – INR 50,00,000.
Care Health Insurance Plan:
It is offered by Care Health Insurance.
It is offered in two variants – Joy Today and Joy Tomorrow Plan.
The waiting period for the Joy Today Plan is 9 months, while for the Joy Tomorrow Plan is 2 years.
Maternity Cover of Digit Health Insurance:
It is offered by Go Digit Health Insurance in the form of an additional cover.
It has the feature of doubling the sum assured in case of a second pregnancy.
It provides coverage for all types of pregnancy costs, including room rent, infertility treatment costs, etc.
Platinum and Gold Plan:
It is offered by Edelweiss Insurance.
They are the two variants of the health insurance policy of Edelweiss.
The waiting period for both plans is 4 years.
The coverage provided by the Gold variant is INR 50,000, while for the Platinum plan is INR 2,00,000.
Future Generali Health Insurance:
It is offered by Future Generali Insurance.
It provides maternity insurance in the form of an additional cover.
The benefits can be availed after crossing 2 years of a waiting period.
Benefits of buying maternity health insurance
There are not one but several benefits of buying maternity insurance plans. Let us have a look at some of them:
It can keep you financially prepared for a planned or unplanned pregnancy.
You don't have to worry about the complications arising in your pregnancy, as your maternity insurance plan will cover the cost of all necessary treatments.
It provides coverage for all the hospitalisation charges.
It will also cover ambulance charges, vaccination costs, etc.
It provides coverage irrespective of the type of delivery – normal or C-section.
Some of the best maternity cover health insurance policies provide the benefit of doubling the assured sum in the event of a second pregnancy.
If the need arises, it will cover the costs of termination of pregnancy.
It will provide coverage for the expenses of newborn baby care. Some of the maternity insurance plans provide newborn baby cover for at least 3 months from the baby's birth.
Things to consider before buying maternity health insurance
You must consider the following things before selecting your maternity insurance plan:
Most maternity policies come with a waiting period. Therefore, plan your purchase so that you can easily enjoy the benefits of the policy at the time of need.
Check the list of coverages provided by the policy to ensure that all the necessary things are covered.
Buy your policy from a reliable insurer that has a high claim settlement ratio.
It should provide adequate financial coverage that could meet your requirements comfortably.
Identify your needs to decide whether you should buy a standalone policy or a cover.
What is not covered by a maternity insurance plan?
Though the maternity insurance plans cover almost everything related to pregnancy, there are a few things that are excluded from the maternity health cover:
Your policy won't cover the cost of regular follow-ups with your doctor.
If hospitalisation is not recommended, it won't cover expenses arising out of pre or post-natal conditions.
It won't provide for the costs of vitamins or tonics.
In case of an ectopic pregnancy, coverage won't be provided by maternity insurance. Instead, it will be covered under the base health policy.
Who should buy maternity health insurance?
Following people should purchase maternity health insurance:
If you are newly married and plan to expand your family in the next few years, you can benefit from a maternity health policy.
If you are planning for a second child and want to ensure financial security, a maternity plan can help you to a great extent.
Even if you are not married but plan to get married soon and start a family, you can buy a maternity plan to secure your future.
If you want to keep yourself financially prepared for an unplanned pregnancy, then maternity health insurance is a good option for you.
How to claim a maternity insurance plan?
Usually, there are two types of claims available – cashless and reimbursement. Irrespective of the type of claim, you should first ensure that you have crossed your policy's waiting period. Otherwise, you won't be eligible to claim the insurance, and your application will be rejected.
For cashless claim: Get the treatment done in any of the network hospitals of your insurer after intimating the insurance company. After a few formalities, the insurer will settle your claim, and you won't have to pay any money.
For reimbursement claim: You can get your treatment from any hospital. You just have to inform your insurer. Then, you pay for the costs and save the bills. These bills have to be submitted to the insurer along with other documents. After proper verification, your insurer will reimburse the amount to you.
How to choose the right maternity insurance plan?
You can keep in mind the following things while choosing your maternity insurance plan:
Specific requirements: Every individual's requirements are different. Therefore, compare insurers, maternity plans before deciding on one. Your maternity plan must cater to your specific requirements to the best of its ability.
Premium rate: Depending on the extent of coverage provided, premium rates for every plan differ. Therefore, you must find a plan that comes with comfortable premium rates to not strain your present budget.
Standalone policy or cover: Maternity insurance is offered as a standalone policy and also as an additional cover. Therefore, you must compare the benefits of a standalone policy and a cover to know which is more profitable for you. If your base health policy with an additional maternity cover offers better benefits, you shouldn't need to buy a standalone policy and pay additional costs.
Reasons to buy family health insurance from Navi Insurance
Here are a few reasons why you should choose Navi Insurance for your family health insurance plan:
They offer flexibility in choosing the policy tenure, type, etc. depending on your needs and requirements.
They offer hassle-free paperless services to their customers to achieve a higher level of customer satisfaction.
You can buy the policy for yourself or your entire family, depending on your need.
They provide the facility of adding optional covers.
Some family policies of Navi Insurance come with the option of lifetime renewability. This means you won't have to worry about renewing your policy to stay protected. You will be covered for life.
Given Navi Insurance's customer-centric approach, you will receive prompt customer care services.
To know more about maternity health insurance you can install the Navi Health App.
https://navi-gi.onelink.me/hwGa/Healthinsurance
Final word
It does not matter in which stage of life you are. If you are married, planning to get married, if you already have a family, or planning to start one then maternity health insurance is always a wise choice to keep yourself financially prepared. Once you cross the waiting period, you can enjoy all benefits of the maternity plan for welcoming parenthood without fretting about finances.
FAQ's
What happens if I buy maternity health insurance after getting pregnant?
Ans. As most maternity plans come with a waiting period, you might fail to find a policy that promises to offer benefits by the end of your maternity period.
Which is a better method of claim – cashless or reimbursement?
Ans. Both the methods serve the same purpose. However, the choice depends upon your choice of hospital and if you can bear the initial expenses or not.
Before you go…