Health insurance for parents includes customised benefits such as a higher insured sum and full coverage for a wide range of ailments arising due to age. These policies come with lucrative features, including cashless treatment, annual check-ups, and increased coverage for serious illnesses. It also provides tax benefits as stated under the Income Tax Act of India, 1961.
Read on to know the coverage, advantages, claim settlement process, tax benefits and the 10 best policies for the elderly.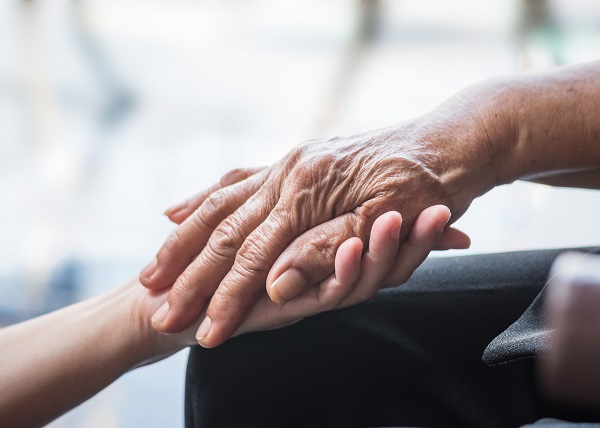 Benefits Of Buying Health Insurance For Parents
Following are some of the primary reasons to buy health insurance for parents:
Group Insurance May Be Insufficient
Many salaried employees have the misconception that their Mediclaim group insurance works for their parents. However, senior citizens might incur higher treatment expenses, leading to higher claims, leaving very little insured sum for other members.
Since aged parents are more vulnerable to health risks, they need extensive financial coverage. Dedicated medical insurance plans for parents provide a higher insured sum to match their needs.
Covers Pre-Existing Conditions
Most insurance policies do not cover pre-existing illnesses, especially for people over 60 years of age. However, some insurers provide financial cover for senior citizens if their ailments are not terminal or critical.
A person suffering from chronic illnesses, such as hypertension, diabetes, or asthma may require financial assistance during medical emergencies. A comprehensive health insurance policy provides coverage for these diseases, thus serving as an added layer of financial protection.
Many health insurance plans, specially designed for parents, allow long-term coverage of several years.
Many insurance providers provide ample coverage at a low premium. For instance, some critical illness plans give coverage for every stage of cancer to support the expensive treatment. A combination of comprehensive coverage and affordable premium is fruitful in the long run.
During hospitalization, a health plan provides immediate financial support without any complications. Many insurers offer cashless claim settlement facilities through network hospitals.
Medical Expenses Covered By Health Insurance For Parents
Major Surgical Operations
A unique feature of these health plans is the financial coverage for major surgeries such as open-heart surgeries, bariatric operations, etc. This allows individuals to admit their parents to some of the best hospitals without worrying about high expenses.
Hospital-Related Expenses
These plans provide a comprehensive financial cover for hospital-related expenses. This includes room rent, surgeon's fees, consultation fees, expenses for medicines and blood, etc.
Pre And Post-Hospitalisation Charges
Such policies cover diagnostic tests and doctor's fees for a specific number of days before hospitalisation. It also covers medical expenses incurred for a certain period after discharge, up to a certain limit.
These include treatments that do not require a patient to stay for 24 hours or more in a hospital.
Some of these health insurance policies offer coverage for treatments taken at home. However, this is applicable in situations where one needs prolonged treatment outside a hospital.
Most health plans today cover alternative medical treatments, including Ayurveda, Yoga, Naturopathy, Unani, Siddha, and Homeopathy.
Some insurers may offer free annual health check-ups after a specified number of policy years.
Most of these health plans will provide a high insured sum for critical illnesses such as severe heart problems, lung failure, kidney-related problems, cancer, etc.
What is Not Covered under Health Insurance for Parents?
Given below is a list of the circumstances that will not be covered under a health insurance policy for parents:
Pre-existing injuries and illnesses
Diseases that are diagnosed within 30 days of buying the insurance policy
Treatment expenses of HIV/AIDS
Injuries inflicted on self
Alcoholism and drug overdose
10 Best Health Insurance For Parents
Since there are many health insurance policies in India for older adults, it is important to compare and choose the best parents medical insurance. Here's is a list of medical plans you may consider:
| | | | | |
| --- | --- | --- | --- | --- |
| S No. | Plan Name | Max Cover | Network Hospitals | Claim Settlement Ratio |
| 1. | Navi Health Insurance | Rs. 1 crore | 10,000+ | 97% |
| 2. | Care Family Health Insurance | Rs. 6 crore | 16500+ | 95.2% |
| 3. | Star Health Senior Citizens Red Carpet Health Insurance Policy | Rs. 25 lakh | 11,000+ | 90% |
| 4. | Aditya Birla Activ Health Platinum Plan | Rs. 2 crore | 8200 | 94% |
| 5. | Bharti AXA SmartHealth Critical Illness Policy | Rs. 3 crore | 4500+ | 76.01% |
| 6. | ICICI Pru Cancer Protect Plan | Rs. 50 lakh | 1969+ | 97.8% |
| 7. | Oriental Insurance- Health of Privileged Elders | Rs. 5 lakh | 4300+ | 89% |
| 8. | Chola MS Critical Healthline Plan | Rs. 10 lakh | 9500+ | 56.25% |
| 9. | Iffco Tokio Senior Citizen Health Insurance Plan | Rs. 20 lakh | 5000+ | 99.71% |
| 10. | Bajaj Allianz Critical Illness Insurance | Rs. 50 lakh | 6500+ | 93.68% |
Points To Keep In Mind While Buying Health Insurance For Parents
Try to choose a low entry age when selecting a health insurance policy. For example, if your parents' age is less than 60 years, it is advisable to choose a family floater plan which has a lower entry age. This helps to keep the insurance premium low.
This option requires you to pay a certain part of hospital bills before covering the rest. Some medical insurance policies come with a 0% co-payment allowing you to save significant out-of-pocket expenses.
The best Mediclaim policy will cover expenses beyond hospital bills. Look for plans covering OPD, home treatment, pre and post-hospitalisation and hospital cash coverage.
It is recommended to look for medical plans that offer access to an extensive network of hospitals. This allows one to get easy access to cashless treatments.
A higher sum is preferable as it covers most of the high medical expenses.
Based on the policy terms, the waiting period can range from 24 months to 48 months. You can raise a claim after the completion of this timeframe. It is ideal to choose a plan with a shorter waiting period. That said, don't forget to take the other factors into account before you make a decision.
Check whether your insurance provider is offering you cashless treatment during hospitalization. A cashless claim settlement is time-saving and hassle-free. In this case, the insurance provider pays the entire amount to the network hospital directly. You must know the total number of hospitals that have a tie-up with the insurance provider.
Apart from the points mentioned above, you must also be aware that there are certain exclusions that the insurer will not cover.
Expenses Excluded From Health Insurance For Parents
Any treatment that is not considered necessary by one's doctor.
Diseases diagnosed within 30 days of getting the policy.
Most health policies do not cover pre-existing ailments till a certain waiting period is over.
Illness arising from a congenital condition is not taken into consideration.
Cosmetic treatments, dental treatments, weight management treatments, etc., are usually not covered.
These do not cover any unscientific, unproven or experimental treatments.
Complications from a drug overdose or overconsumption of alcohol.
Treatments for injuries due to terrorist attacks, war or acts of foreign armies are usually excluded.
AIDS and HIV patients are not covered.
Treatment outside the country and hormone replacement therapy.
If an individual expires within 30 days after being diagnosed with a critical illness, an insurer may not provide coverage.
Claim Settlement Process for Parental Medical Insurance
There are the two primary ways to file a claim for one's health insurance for parents:
Reimbursement Process
Under this process, one needs to pay the medical expenses themselves and get the amount reimbursed later. The following is the process to do so:
Contact the insurance company or TPA (Third Party Administrator)
Fill up the claim form and submit it with all necessary documents (discharge certificate, hospital bills, etc.)
The insurer will verify all details and transfer the claim amount.

2. Cashless Treatment
Insurers with an expansive hospital network offer cashless treatment facilities. To file a cashless claim, one has to:
Notify the insurer before getting admitted to a network hospital
Submit your health card along with identity proof to the hospital
Fill up and submit the pre-authorisation form for verification
If approved, the insurer will pay the bills directly to the hospital.
Tax Benefits Of Buying Health Insurance For Parents
You can get tax exemption on the premium paid for health insurance for parents. For parents below 60 years of age, you can get a maximum deduction of Rs. 50,000 under Section 80D of India's Income Tax Act, 1961.
You can get a total tax exemption of Rs. 75,000 (Rs. 25,000 for self and Rs. 50,000 for parents) for buying medical insurance policy for senior citizens. A deductible limit of Rs. 1 lakh is also applicable for critical illnesses.
Why Buy Medical Insurance For Parents From Navi
Navi Health Insurance offers one of the best health insurance policies for parents in India. The insurer provides coverage of Rs. 2 lakh to Rs. 1 crore and approves cashless claims within just 20 minutes.
It provides extensive coverage, which includes critical disease, ambulance costs, expenses incurred for COVID-19 hospitalization, etc. It has a tie-up with 10,000+ network hospitals across over 400 locations in India. Navi offers a wide choice of health insurance products such as Navi Cure, COCOProtect, Corona Kavach, Group Health Products, etc. Download the Navi app on Android or iOS to secure your family's health financially.
How to Buy the Best Medical Insurance for Parents?
Individuals need to first select the most suitable medical insurance policy based on their requirements. Given below are the steps that one needs to follow for purchasing Medical insurance for their parents:
Step 1: First, visit the official website of the insurance provider and select the medical insurance section
Step 2: Then, select the medical policy based on individual requirements and coverage.
Step 3: Next, click on the 'Buy Online' button which will redirect them to a new page. Provide the required information.
Step 4: Enter information regarding the type of Insurance, the desired sum to be insured, DOB and premium amount
Step 5: Fill up personal details like address, phone numbers and medical history
Step 6: Make the necessary payment with respect to the selected medical policy
*The steps mentioned provide the general guidance for buying a medical insurance policy for parents. It is always advisable to check with individual insurers for Insurance-specific steps.
Final Word
A rise in chronic illnesses combined with high medical expenses requires you to choose a comprehensive health insurance policy for your parents. You must choose a policy having extensive coverage and an affordable premium.
Q1. Can I get coverage for my parents in an existing health insurance policy?
Ans: It is possible to get coverage for your parents in an existing medical policy. Although it may sound very lucrative to add them to an existing medical policy, experts advise against it. This is because the insurance would get terminated once the eldest member reaches the maximum age covered by the policy. Buying a separate medical insurance plan for your parents is much better.
Q2. Can parents with pre-existing diseases be covered under a health insurance policy for parents?
Ans: Yes, parents with pre-existing diseases can be covered under a health insurance plan for parents. However, it is a good idea to opt for a suitable medical insurance policy as soon as you can. As many individuals above the age of 50 suffer from some disease or the other, it becomes difficult to buy a medical insurance policy once a person is heading towards 60.
Q3. Will a medical test be conducted before the purchase of a parents' medical insurance plan?
Ans: Yes, most insurance providing companies have this policy where senior citizens need to undergo medical screening before the insurance policy is issued. Elderly people are more vulnerable to illnesses and their pre-existing health issues make them big liabilities to the company. A medical test is conducted to assess their health condition based on which the premium is determined.
Q4. Under which section does parents' medical insurance fall?
Ans: Individuals or Hindu Undivided Families (HUF) can claim tax deductions for medical insurance premiums, under Section 80D. The deduction is also applicable for critical illness plans and top-up plans. Moreover, the deduction is applicable for policies covering self, spouse, children, and parents.
Q5. Which is the best parents' Medical Insurance policy?
Ans: A medical insurance plan with a wide coverage amount, a vast network of hospitals across multiple cities, a suitable renewal age and a hassle-free claim procedure is the best medical policy for parents. It is a good idea to check and understand the insurance policy by taking into account the important criteria mentioned above.
Before you go…