A health insurance premium calculator is a convenient and simple online calculator that lets you calculate your insurance premiums. This helps you to choose a cost-effective health insurance policy and lets you compare the payable premium, applicable for different insurance policy providers so that you can make an informed decision.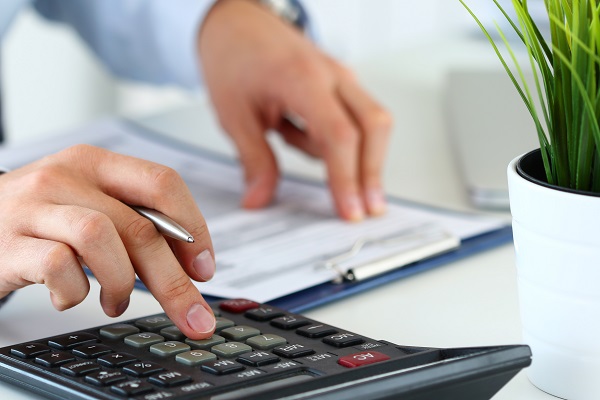 How to Use a Health Insurance Premium Calculator?
A medical insurance premium calculator is quite easy to use. Just follow these steps to calculate your insurance premium effectively:
Step 1
Open an online insurance policy premium calculator.
Step 2
Select policyholder type from available options such as – individual, couple, and family.
Step 3
Enter the age of the applicant/all members.
Step 4
Enter location and pin code.
Step 5
Select coverage value and click on the calculate button.
Alternatively, you may visit the official website of insurance policy providers to check the particulars of different insurance plans or simply to raise a quote. Here's an example of how you can check insurance premiums in less than 5 minutes through the Navi app: 
Download the Navi Health Insurance app from Google Play.
Enter the details for the total sum insured, years covered and the number of family members you wish to insure.
Answer all additional questions to receive premium quotations. In case of pre-existing conditions, answer a few more additional questions.
Benefits of Using Medical Insurance Premium Calculator
Premiums vary from plan to plan and policy provider to policy provider. Using a calculator will help you get better clarity on your premiums.
Here are some of the benefits of using medical insurance calculators:
Let you calculate the cost of their premiums in advance.
Easy to use with a quick turnaround time.
Let you compare premiums so that you can make an informed decision.
Helps avoid complex and tedious calculations on paper.
Some insurance premium calculators let you customise your insurance policy where you can add newly insured members and club add-on benefits.
Adequate financial planning before taking a health insurance policy helps avoid the risk of premium default. In addition, this ensures that the insured is always covered for medical emergencies. That being said, using a premium calculator helps determine monetary obligation towards an insurance policy and allows one to manage finances accordingly.
How is Health Insurance Premium Determined?
Insurance companies consider several factors to consider the premium. These are:
Type of insurance policy
The benefits and sum insured of a health insurance policy determine its premium. The premium amount also depends on add-on covers and accompanying benefits.
Age and gender
Age plays an important role in determining health insurance premiums. Typically, applicants who belong to a higher age group are considered to be more risk-prone. Note that the premium amount varies from individual to individual based on multiple factors.
Medical history
Most insurers require pre-medical screening to identify any current health complications (pre-existing conditions) of the applicant. The premium for people with a family history of diseases such as heart conditions, cancer, and diabetes is usually high.
Body Mass Index (BMI)
Individuals with higher body mass index (BMI) are more prone to heart diseases, diabetes, high blood pressure, etc., which often increase their premium.
Smoker/non-smoker
Regular smokers are considered to be more vulnerable to asthma and heart diseases than non-smokers. This can increase their premium substantially.
Profession
Those working in a hazardous environment or having a stressful job are more likely to suffer from health issues and incur medical expenses. This can affect their insurance premium as well.
How Can Individuals Reduce Their Health Insurance Premium?
The following are some tips to reduce one's health insurance premium:
Tip 1: Go for a family floater plan
Family floater plans can be a cost-effective solution to cover multiple members of your family under the same policy. Most family floater plans provide coverage to spouses and children, while some may extend coverage to parents. Since the risk of hospitalisation is usually low, the premiums are not that expensive.
Tip 2: Copayment options
Copay in health insurance refers to the percentage of the claim amount borne by the insured. The rest of the amount is paid by the insurer. The copay clause and the percentage amount that the insured and the insurer have to pay on a sharing basis is mentioned in the policy.
Tip 3: Get insurance early in life
Insurance companies charge a higher premium as one gets older due to increased risks. However, opting for an insurance plan at an early age attracts a lower premium.
Tip 4: Opt for top-up plans
Instead of choosing an insurance policy with high coverage, one can add low-cost top-up plans to existing base plans.
Tip 5: Select a multi-year plan
Some insurance companies offer better prices for multi-year plans of two to three years.
Also Read: Different Types Of Health Insurance Policies
What Are the Tax Benefits of Health Insurance Policies?
Health insurance policies come with tax benefits under Section 80D of the Income Tax Act, 1961. Under this section, policyholders can avail of tax exemption for the premium paid for their choice of a health insurance policy. 
One can claim a maximum tax exemption of Rs. 25,000 in a fiscal year if he/she is below 60 years of age. Senior citizens can get a tax exemption of Rs. 30,000 in a fiscal year under this IT section.
Sole earners of a family can get a combined tax exemption of Rs. 55,000 in a fiscal year for their spouse, children and parents. Additionally, one can get a tax exemption of Rs. 5000 for yearly health check-ups.
Also Read: How To Get Tax Deductions For Medical & Health Insurance Under Section 80D?
Final Word
One must research adequately to choose an insurance policy that accompanies an affordable premium and excellent benefits. A health insurance premium calculator takes into account various complex factors to provide an accurate quotation.
All one needs to do is provide personal details of self and family to receive multiple choices of the best health insurance plans offered by leading insurance providers. 
Frequently Asked Questions
Q1. What information does a health insurance cost calculator need?
Ans: Health insurance premium calculators use personal data such as date of birth, marital status, gender, family illness history, and annual income to calculate the premium.
Q2. Does one's employment affect the insurance premium?
Ans: Yes. If someone works in a hazardous or stressful workplace, he/she is more likely to have health issues and thus, need a higher premium. 
Q3. How much does a health insurance plan cost for an individual?
Ans: The costs of a health insurance plan will depend on the insurance provided, policy features, sum insured and age, residence, health status, and gender of the applicant.
Before you go…