To eliminate fake identities and ensure confidentiality of personal information, the Government of India introduced the Aadhaar card. Under Aadhaar Act, 2016, the Unique Identification Authority of India was set up to issue this identification document and its 12-digit Unique Identification Number.
UIDAI is a statutory authority headquartered in New Delhi that maintains and manages all stages of the Aadhaar card life cycle. It makes policies, collects verifiable biometric and demographic data, issues Aadhaar, and maintains a record of all cardholders.
Keep reading to know more about UIDAI.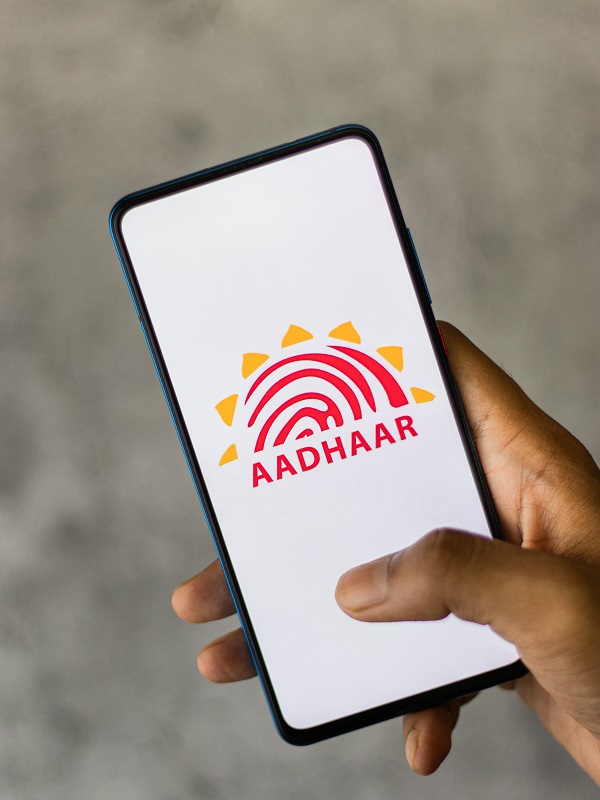 Objectives and Vision of UIDAI
The government set up UIDAI to issue 12-digit unique identification numbers for the following objectives:
To allocate a unique number to all residents that would provide a unique identity to all citizens
Eliminate duplicate, or fake identities and impersonation.
Establish a system that would make it more efficient and cost-effective to verify and authenticate information of all cardholders.
Thus, UIDAI's vision is to equip all Indians with a unique identity and provide a digital platform to facilitate hassle-free verification of their identities anywhere and anytime.
Mission of UIDAI
The government established UIDAI with a mission to fulfil the following goals:
To create policies, procedures and a system through which Aadhaar card enrolment, issuance, authentication and updates will be made possible. 
Ensuring that all details provided by the cardholders remain confidential and secure.
Providing transparent and efficient governance while delivering subsidies and benefits to cardholders. 
Ensuring that all individuals and agencies comply with the Aadhaar Act. 
Providing an effective platform to attract public and private agencies to link themselves with Aadhaar. 
Ensuring the scalability, resilience and availability of technology infrastructure.
To build a sustainable organisation that can carry forward the core values of UIDAI in the long term. 
Core Values
UIDAI believes in the following core values:
Providing efficient and transparent governance
Commitment to building an inclusive nation
Valuing integrity
Pursuing a collaborative approach and valuing UIDAI's partners
Always focus on making quality improvements and continuously learning
Attempt to provide residents with excellent services
Providing a platform to partners on which they can innovate
Functions of UIDAI
UIDAI is an administrative body that devises various schemes and policies to maximise benefits provided to Aadhaar cardholders. Some of the key functions of UIDAI are as follows:
It establishes a firm standard regarding the enrolment and authentication process.
UIDAI issues a unique identity number (UID) to residents and operates the database that consists of biometric and demographic details of cardholders.
It provides an online platform to residents for pre-registration of Aadhaar.
UIDAI provides an online platform for users to check their Aadhaar card status after enrolling.
It manages and constantly updates its database after each enrollment.
UIDAI ensures the effective implementation of all UID schemes and policies.
It develops new schemes and policies depending on the needs of the Indian population.
It tries to make the enrollment process straightforward and helps users during this process and after its completion.
UIDAI links its database consisting of information of individuals with a database of its partnering agencies.
Also Read: How To Download an Aadhaar Card?
Various Services Offered by UIDAI
On UIDAI's online portal, you can avail these services:
Locate all enrolment centres around you
Book an appointment to enrol for Aadhaar
Check your Aadhaar card status
Download E-Aadhaar
Retrieve your lost or forgotten Enrolment ID or UID
Order wallet-sized PVC card
Update Aadhaar card details online
Update Aadhaar card details at an enrolment/update centre
Check your update status
View your Aadhaar update history
Temporarily lock or unlock your Aadhaar
Verify your Aadhaar number
Generate a 16-digit Virtual ID linked with Aadhaar
Verify your email or mobile number 
Check Aadhaar status and link bank account
File Aadhaar related complaints
Check the status of your complaint
List of UIDAI Regional Offices
There are eight regional offices of UIDAI across India, covering different states.
| | |
| --- | --- |
| Regional Office | States or Union Territories Covered |
| Bengaluru | Karnataka, Kerala, Tamil Naidu, Lakshadweep, Pondicherry |
| Chandigarh | Chandigarh, Punjab, Haryana, Himachal Pradesh, Jammu & Kashmir |
| New Delhi | Delhi, Madhya Pradesh, Uttarakhand, Rajasthan |
| Hyderabad | Telangana, Andhra Pradesh, Andaman and Nicobar, Chhattisgarh, Odisha |
| Lucknow | Uttar Pradesh |
| Guwahati | Assam, Tripura, Arunachal Pradesh, Sikkim, Meghalaya, Mizoram, Nagaland, Manipur |
| Mumbai | Maharashtra, Goa, Dadar & Nagar Haveli, Daman & Diu, Gujarat |
| Ranchi | Jharkhand, Bihar, West Bengal |
Also Read: All You Need To Know About Aadhaar Card Correction Form
Agencies for Enrolling and Updating
UIDAI operates with a structural division to function effectively and fulfil its mission and vision. There are agencies and registrars within the ecosystem that perform different roles:
This is an entity that enrols individuals for Aadhaar and is authorised to do so by UIDAI. Registrars are usually State Government agencies or public sector undertakings. They are responsible for the roles and responsibilities assigned to them by UIDAI.
The role of registrars is to interact with residents, collect their information and register them for Aadhaar during their programmes and operations. They usually hire an enrolment agency. However, registrars can also undertake the entire enrolment process independently.
This is an agency hired by the registrar after verification and evaluation. With the help of a supervisor or operator, an enrollment agency collects the biometric and demographic information of individuals.
Moreover, these agencies set up enrolment centres and are responsible for correcting and regularly updating the database. For successful Aadhaar generation, an enrolment agency gets paid by the registrar.
Financial Division of UIDAI
The primary responsibility of the Finance & Accounts Division of UIDAI is to provide advice to the CEO of UIDAI on the financial implications of this body's operations, schemes and policies.
Furthermore, this division engages in the following:
Advising UIDAI on financial power delegation
Budget preparation
Payment of salary and allowances of UIDAI's employees
Payment of supplier's bills
Maintaining books of accounts and preparing financial statements
Monitoring and controlling the expenditure in headquarters and regional offices
Preparing an annual audit plan for every quarterly audit at the headquarters and regional offices
Final Word
UIDAI was founded in 2009 and was a part of the planning commission (NITI Aayog) before it became a statutory authority. Now, this body is fully responsible for Aadhaar enrolment, management and authentication of all UIDs issued. Valuing the confidentiality of all cardholders, UIDAI collects information of all residents and stores it in a centralised system to make the identification process straightforward.
Frequently Asked Questions On UIDAI
Can I know if my Aadhaar card is linked with a bank account using the UIDAI portal?
One of the services available on UIDAI's online portal is to check the status of Aadhaar and bank account linking. This information is only regarding the status of this process and is only available for the last bank account linked with Aadhaar. For any previous account you have linked, you will have to check its status with the bank itself.
What is Virtual ID?
Virtual ID or VID is a 16-digit number that Aadhaar cardholders can use temporarily instead of their Aadhaar number. VID can be shared with institutions for e-KYC. To generate VID, you have to visit UIDAI's official website and enter your Aadhaar card number.
I lost my Aadhaar card. How can I block it temporarily?
UIDAI offers you the choice to lock or unlock your Aadhaar if you lose it. To do so, you have to go to UIDAI's online portal and generate a 16-digit Virtual ID. Click on 'Aadhaar Lock and Unlock Service' and choose 'Lock UID' option. Then enter your Aadhaar card number, full name, PIN code and security code. 
In what language are the details of an individual stored in UIDAI's database? 
Currently, UIDAI can only store information in English, and the primary data entry also takes place in English. However, the body intends to make use of advancements in technology to story the information in all local languages.
What is the Aadhaar card reprint option?
Recently, UIDAI launched a new service, allowing cardholders to opt for reprinting of their existing Aadhaar card. This option is available on UIDAI's online portal or its mobile app (mAadhaar). By paying a fee of Rs. 50, you can order a reprint and get it delivered to your registered address.
Before you go…
Disclaimer- Mutual Fund investments are subject to market risks, read all scheme-related documents carefully.