A PAN card is not just a proof of identity; it is also important for taxation, buying assets, and opening bank accounts.
Most Indians believe that a PAN card can only be obtained by individuals over the age of 18. This is a common misconception because, as per Section 160 of the Income Tax Act, there is no age limit for availing of a PAN card. Thus, even minors are eligible to obtain one.
Keep reading to find out the details of a Minor PAN card.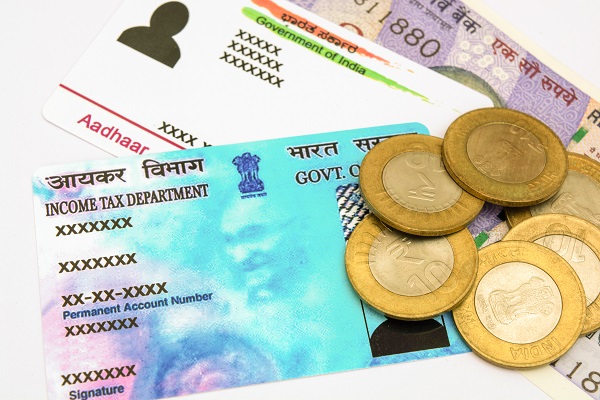 Benefits and Purposes of Applying for PAN Card for Minors
Applying for a PAN card for your child has numerous advantages and uses. Some of them are as follows:
One can use a minor PAN card as identity proof for any child below the age of 5.
If you want to make your minor child a nominee for your property or other investment, the child must have a PAN card.
It is mandatory to provide a child's PAN card in the event of making an investment under the child's name.
Parents will have to furnish a child's PAN card details while opening a bank account under their child's name.
Under Section 64(1A) of the Income Tax Act, a child's income is collated with their parent's income. However, under these circumstances, the amount earned is taxable separately:
If a minor is physically disabled, blind, deaf, etc.,
If a minor earns the said income by applying their own skills, knowledge, or manual labour
Also Read – Uses And Benefits Of PAN Card
Steps to Apply for a Minor PAN Card Online
The government has made the process of applying for a PAN card for minors very uncomplicated and streamlined. However, minors cannot apply on their own. Only the parents, guardians, or representatives can apply for a PAN card on behalf of a minor.
To make this process more accessible, the government offers this service via online and offline modes. Here are the steps to apply for a PAN card for a minor online:
Step 1
Visit the official portal of NSDL and click on the "Online PAN Application" tab. This will lead you to an application form.
Step 2
From the dropdown menu, select "New PAN for Indian Citizen (Form 49A)" or "New PAN for Foreign Citizen (Form 49AA), depending on your resident type.
Step 3
Select the minor's appropriate category from the dropdown menu stating "Category," and press "Select."
Step 4
Enter the applicant's personal details, like name, date of birth, email ID, and mobile number.
Step 5
As mentioned in the form's guidelines, upload the minor's photographs and other mandatory documents of the minor and guardian.
Step 6
Submit the guardian or parents' signature.
Step 7
Move forward by making the application fee payment of Rs. 110 (Rs. 1,011 for non-resident Indians). This payment can be made via credit/debit card, net banking, or demand draft.
Step 8
Upon making the payment, click on "Submit". After this, you will get an acknowledgement or reference number. Through this number, you will be able to track the PAN card application status.
Step 9
You will receive your child's PAN Card via post at the address mentioned while filling out this form. After verifying all the documents, it takes 15-20 working days to issue a PAN card.
Also Read- Consequences Of Having Multiple PAN Cards And Possible Remedies
Steps to Apply for a Minor PAN Card Offline
To apply for a PAN Card offline, follow these below-mentioned steps:
Step 1
Through the official website of NSDL, download Form 49A or Form 49AA, depending on your residency status. This form is also available at the nearest UTIITSL office.
Step 2
Fill out all of your personal information legibly and carefully, according to the instructions. Then, attach copies of the required documents.
Step 3
As a minor PAN card does not display the individual's photo, no photograph is required.
Step 4
After completing this form, submit it along with the documents at any NSDL or UTIITSL office and pay the application fee.
Step 5
Upon verification, you will receive the PAN card at the mentioned address.
Documents Required while Applying for a PAN Card for Minors
Not only is this application form supposed to be submitted by a representative, but also the Income Tax Act mandates that the proof of address and identity are under the name of the minor's guardian. However, if one opts for an Aadhaar card as proof of address or identity, then only the minor's Aadhaar card is applicable.
Here is a list of all the documents that have to be submitted along with the PAN Card application: 
Proof of Identity
Ration card
Passport
Voter's ID
​​Driving license
Any government-issued photo ID card
Card for the Central Government Health Service Scheme
An original bank certificate on the issuing bank's official letterhead, along with the applicant's photograph, bank account number, and bank officer's signature
An original identity certificate attested by a Member of Parliament, a Legislative Assembly Member, or a Gazetted Officer
Aadhaar Card (in the minor's name)
Proof of Address
Passport
Voter's ID
​​Driving license
Post office passbook with applicant's address on it.
Domicile certificate
A property registration certificate
Electricity, water, landline or gas bill, up to 3 months old
Credit card, bank account, or depository account statement, up to 3 months old
Government-issued allotment letter of accommodation
An original address certificate attested by any Member of Parliament, Legislative Assembly Member, or Gazetted Officer
Aadhaar Card (in the name of a minor)
Proof of Age
Either of the following documents can be submitted under the minor's name:
Aadhaar Card
Passport
Government-issued photo ID card
Municipal birth certificate
A mark sheet issued by any recognised board
Domicile certificate
Driver's licence
An affidavit, sworn before a court magistrate, stating the minor's date of birth
How to Update a Minor's PAN Card upon Becoming an Adult
When a minor PAN cardholder turns into a major (18 or above), the existing PAN Card can no longer be used as a valid proof of identity. Thus, it needs to be modified. As the minor has turned major, they can fill out the application by themselves using these steps:
Step 1
Visit the official portal of NSDL and click on the "Online PAN Application" tab. Here, the applicant needs to fill out the "Request for new PAN card and/or changes or corrections in PAN data" form.
Step 2
To make changes to your current PAN card, enter your PAN number in this form. After this, click on the "photo mismatch" and "signature mismatch" boxes to provide your signature and photo. Then make any necessary changes to your existing personal details.
Step 3
If you choose to request a new PAN card, you must enter your personal information (as an adult) once more.
Step 4
Provide all the required documents in your name (not the guardian's), including your photograph and signature.
Step 5
Pay the application fee and submit the form, either online or offline. After payment, you will receive an acknowledgement number using which you can track the status of this application.
Final Word
Most citizens believe that they can only apply for a PAN card when they become taxpayers or adults. Owing to this, they lose out on the benefits offered by a minor PAN card. Thus, parents are unable to make investments or open bank accounts in their child's name.
Fortunately, the Income Tax Department not only permits a minor to have a PAN card but also makes the whole process very straightforward. Furthermore, through a simple modification process, a minor turned major can make updates to their existing PAN card.
Frequently Asked Questions
Q1. Do I have to pay the same application fee when I modify my minor PAN card?
Ans: Yes, the amount of the application fee remains the same. It does not matter if it is your first PAN card or if you are making changes to it. This fee will remain Rs. 110 for Indian residents and Rs. 1,011 for non-Indian residents. However, if you do not request a physical card, then you are only charged Rs. 66. 
Q2. How can I change my name on my PAN Card?
Ans: To make any changes to an existing PAN card, you will have to visit the NSDL website. Here, you need to click on apply online, and then under the application type option, choose "Change/Correction in PAN Card Details". By filling in the necessary details, you can make changes to your name or any other personal details. Finally, pay the application fee and submit this form. 
Q3. How soon can I get my PAN card?
Ans: To receive a physical copy of your PAN card, you will have to wait at least 15-20 days after the verification. However, under the recent fast-tracked process, you can get your e-PAN within 48 hours of uploading your documents. 
Q4. Do guardians need to provide extra proof while applying for a PAN card on behalf of a minor?
Ans: While applying for a minor PAN card, parents only need to provide proof of address and identity proof. That said, relatives or guardians need to submit a statement of proof that declares them as a legal guardians of the applicant. 
Q5. What should I do if I lose my PAN card? 
Ans: Upon losing your PAN card, you can reapply for a duplicate one on NSDL's official website. You will have to resubmit the form by selecting the application type as "Reprint of PAN card" and filling out the necessary details.
Before you go…
Looking for instant 🚀 personal loans 24*7 anywhere, anytime? Install the Navi app now!
Or, maybe you're looking to buy that house you've been eyeing 🏠 and you need a loan of up to Rs. 10 crores. Install the Navi app now and get your instant in-principle approval right away! Interest rates starting at 6.46% p.a.
How about an affordable health insurance policy 👨‍⚕️ starting at a monthly premium of just Rs. 241? Install the Navi app and get your policy in under 2 minutes
Instead, want to put your savings into action and kick-start your investment journey 💸 But don't have time to do research. Invest now with Navi Nifty 50 Index Fund, sit back, and earn from the top 50 companies.