Priya has recently shifted to her own house from her mother's house. During the relocation process, she forgot to bring some of her official documents including her Aadhaar card. Now, she needs to apply for a personal loan and without the Aadhaar verification that will not be possible.
These are the times when an e-Aadhaar comes to the rescue! One can simply acquire the password-protected digital copy of Aadhaar online and use it for such official purposes.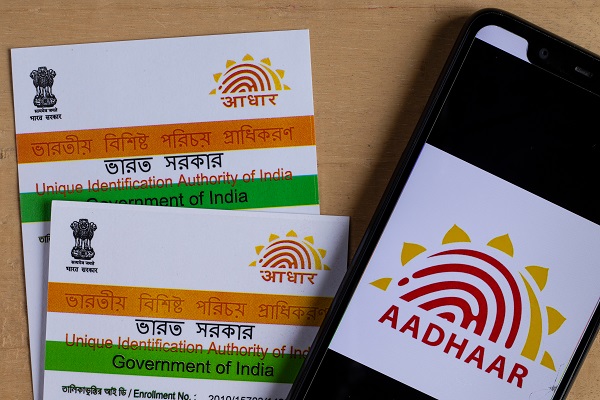 What is an e-Aadhaar?
An e-Aadhaar is basically the electronic version of the actual Aadhaar. As per the Aadhaar Act of India, this digital copy is as valid as the physical copy. The digital signature of UIDAI is present in the e-Aadhar, which allows legal recognition. You can easily obtain it from the UIDAI website; however, for that, you will require either your enrolment number or Aadhaar number.
Advantages Of e-Aadhaar
Easily accessible: To carry out any urgent work, you do not have to carry so many documents with you. Be it KYC verification or any other official purpose, you can use the electronic version any time you want.
Safe to use: Due to being password-protected, the digital copy of the Aadhaar card can be used safely. Since it remains virtually stored, you do not have to worry about it getting misplaced or mishandled.
Since safety is the main priority here, let's get a detailed understanding of the e-Aadhaar password, how to generate it, what it contains, etc. Refer to the following section to know it all!
What is e-Aadhaar Password?
An e-Aadhaar password consists of some letters of the cardholder's name and number from his/her DOB. In your e-Aadhaar password, you will get to see the first 4 letters of your first name and then your birth year. If you want to make use of the digital copy for any official work, you can download the PDF version of it by entering a one-time password.
Why is e-Aadhaar Password required?
UIDAI saves our E-Aadhaar file as a password-protected PDF file since PDF is widely regarded as a secure digital file format, and if it is password-protected, the file's security is enhanced. That is why an e-Aadhaar password is required.
How to download a Digital Aadhaar card?
Step 1: Go to the online portal of UIDAI and navigate to 'Download Aadhaar Service'. Tap on it to continue.
Step 2: You will have to provide either your Aadhaar number or enrolment number here. Also, provide your full name and PIN code.
Step 3: You will find an option or link called 'Get OTP'. After clicking on it, the OTP will be sent to your registered mobile number.
Step 4: Once you enter that OTP, you will be able to download the PDF copy of the digital Aadhaar card.
When you have this e-Aadhaar downloaded to your device, use the given password to unlock it.
What is the Process of Opening Password protected e-Aadhaar PDF File?
The password is meant to provide utmost protection to this important document. It ensures security so that no one can use it for fraudulent activities. Here are the simple steps you need to follow to open the PDF version of your e-Aadhaar:
Step 1: First, you need to open the PDF file.
Step 2: You will be able to see a small window stating 'Enter Password'. Make sure to provide accurate details, i.e., the first 4 letters of your name and your birth year, to open it.
Here are some examples to help you understand the process better:
Instance 1:
The cardholder's name: Arjun Pathak
Date of birth: 19.06.1996
Password of the e-Aadhaar will be: ARJU1996
Instance 2:
The cardholder's name: Nimish Kumar
Date of birth: 10.02.1972
Password of the e-Aadhaar will be: NIMI1972
Instance 3:
The cardholder's name: Patralekha Ray
Date of birth: 06.09.2001
Password of the e-Aadhaar will be: PATR2001
Final Word
Now that you have a clear understanding of what is the purpose of an e-Aadhaar, it should be easier for you to get any official work done. It will take just a few minutes to obtain it from UIDAI's portal and complete any urgent paperwork. However, make sure you are providing the password properly while opening the PDF file.
Frequently Asked Questions
1. Is there any online process to check my e-Aadhaar card status?
You can easily track your e-Aadhaar application status online. Here are the steps you need to follow for that:
Step 1: Go to the online portal of UIDAI.
Step 2: Provide your enrolment ID, including time and date (use DD/MM/YY format).
Step 3: Lastly, for verification purposes, enter the security code and click on 'Check Status' to acquire the necessary information.
2. I need to open a new bank account. Can I use my e-Aadhaar copy to do that?
According to Aadhaar Act, 2016 of India, an e-Aadhaar is as useful as the physical copy of the Aadhaar card. You can use the digital version of this document to carry out any official work. Therefore, if you want to open a new bank account, you can simply use your e-Aadhaar for this.
3. How can I recover my Aadhaar card if I lose it by mistake?
In case you lose your Aadhaar card, you need to go to the UIDAI website to recover it. To start the process, click on the 'You want to receive your lost Aadhaar' option, seen under 'Resident' section. Here you will have to enter certain details such as enrolment number, full name, etc., to generate OTP. Once the OTP verification is complete, you can download your e-Aadhaar.
4. What is the purpose of m-Aadhaar?
m-Aadhaar is basically a mobile application launched by UIDAI. You can find this application on Play Store or App Store. Otherwise, you can also download it using the link available on the official website of UIDAI. This app can be used to obtain the digital version of your Aadhaar card.
5. What does an Aadhaar virtual ID mean?
Aadhaar virtual ID is basically an alternate option of your Aadhaar number. This is a temporary code and comprises sixteen numerals. In case of e-KYC verification, you can use this Aadhaar virtual ID at any private or government organisation.
Before you go…