Under the Employee State Insurance Act, 1948, enrolled individuals can avail of benefits in the form of financial coverage during any untimely health-related eventuality. Under this scheme, eligible members can enjoy disability benefits, medical benefits, maternity benefits, unemployment allowance, etc.
This scheme is a godsend for employees who can enjoy financial coverage during medical emergencies.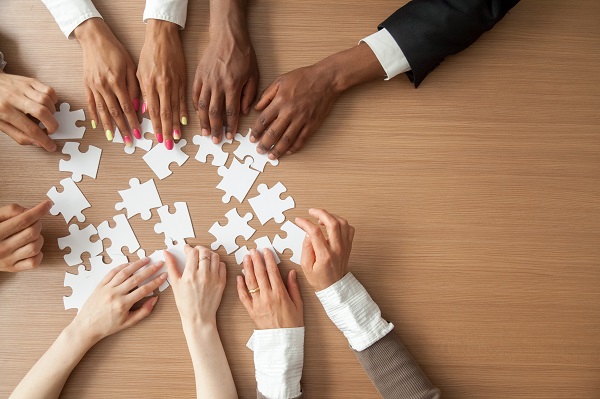 Employee State Insurance Act 1948 – Constitutionality and Applicability
Prime Minister Pandit Jawahar Lal Nehru rolled out the ESIC scheme on February 24, 1952. The primary purpose of the Employees' State Insurance Act is to offer social security to workers with regard to sickness, permanent or temporary disablement or death during employment. Employees State Insurance Act, 1948 provides provisions for a worker's immediate dependents.
Under Section 2(12), this Act applies to all non-seasonal factories with 10 or more employees. This scheme extends to –
Under State Government:
Cinemas
Shops
Restaurants
Hotels
Road and motor transport firms
Educational institutions
Private medical institutes
Media organisations (including print)
Contractual and casual employees from municipal bodies with 10 or more people in specific States or Union Territories.
Under Central Government:
Restaurants
Hotels
Shops
Road motor transport organisations
Theatres and cinemas
Media establishments (including print)
Insurance firms
Non-banking financial firms
Airports
Port trust
Warehouses with 20 or more workers
Objectives of Employees' State Insurance Act 1948
Employees' State Insurance Act, 1948, aims to offer financial benefits to enrolled workers during sickness, pregnancy, and any disablement (permanent or temporary) due to employment injury.
Under the Employees' State Insurance Act, the insured person and his/her dependents will receive cash benefits, medical relief, maternity cover, and compensation for fatal diseases or injuries. In addition, dependents of deceased workers will receive a pension.
Also Read – https://navi.com/blog/employee-state-insurance-corporation-scheme/
Key Features of Employees' State Insurance Act, 1948
Let's delve into some of the key features of this Government-sponsored social security scheme.
Currently, this scheme will cover employees or workers with wages up to Rs. 21,000 per month. For persons with disabilities, the wage limit is up to Rs. 25,000 per month. 
As mentioned above, both an employee and his/her dependents can avail of the benefits under this scheme. 
The contribution rate is 3.25% from an employer's end and 0.75% of an employee's payable salaries to claim this benefit. Workers earning less than Rs. 137 as daily wage get exempted from paying their contribution.
As per this scheme, State Governments will have to pay 1/8th of total medical expenses. This is up to Rs. 1,500 per head under this Act.
Insured members can use these benefits even after taking premature retirement. 
Members under the VHS scheme can also avail themselves of these benefits. 
If you are unemployed, you can still receive benefits under the Employee State Insurance Act for up to 3 years. However, you will have to provide a retrenchment letter along with details regarding your last employment.
Partial or complete disablement due to employment hazards gets covered.
Female employees can extend their maternity leave to up to 26 weeks from the time of going into labour and receive a 100% salary payout for the period. 
Benefits under Employees' State Insurance Act 1948
1. Sickness benefits
Insured members can avail of compensation of up to 70% of their wages during periods of certified sickness. This facility is valid for 91 days during two consecutive benefit periods. In case of long-term ailments, you can enjoy up to 80% compensation rates for 2 years.
2. Medical benefits
Under medical benefits, you can get cover for surgical care, doctor's consultation, ambulance charges, and medication. There is no limit on such expenses.
3. Disablement (temporary and permanent) benefits
Beneficiaries can avail about 90% of their salaries as compensation in case of temporary disability. These benefits are available from the 1st day of employment.
Under such circumstances, individuals will get paid for the loss incurred in their earnings during that period. But a disability should last for more than 3 days from the accident date.
4. Maternity benefits
Women employees can receive cash benefits due to health issues resulting from premature birth, miscarriage, pregnancy, confinement, and medical termination of pregnancy.
The maximum compensation period ranges between 6 to 12 months, based on the medical requirement. This period can get extended by 1 more month.
You will have to contribute for at least 70 days in 2 successive contribution periods before your period of cash benefit.
5. Death benefits
In case of any death due to an accident during employment, a deceased member's dependents can receive 90% of their salary. Parents and spouses can enjoy these benefits till their death. But children can avail of the benefits till the age of 25 years.
6. Funeral expenses
In case of death, dependents can claim up to Rs. 10,000 to complete all final rituals of an expired employee.
7. Post-retirement benefits
After coverage for at least 5 years, you and your spouse can utilise various medical benefits even post-retirement.
You must pay Rs. 120 as a fee every year to avail of this benefit.
8. Provision for unemployed individuals
After being insured for at least 3 years, if you lose your job due to retrenchment, closure of workplace, or permanent disability, you can receive certain benefits under Rajiv Gandhi Shramik Kalyan Yojana.
These benefits will include medical assistance and an unemployment allowance of up to 50% of salary for at least 1 year.
Do's and Don'ts of ESIC Scheme
You must protect your Pehchan Card (ESI Card) from theft or damage.
Employees who are switching jobs must inform their current employer.
Certain benefits depend on your length of service, so, after joining a new company, share your existing ESI number with your employer.
You must take referral procedures seriously.
Follow a doctor's instructions carefully.
To avail of all benefits under this scheme in another region, you must get Form 105 signed by your employer.
Add or delete family members in your declaration in case of any demise in your family.
Mistakes You Must Avoid
Ensure that no non-eligible persons get added to an employee's Declaration Form to avail of medical treatment.
As stated earlier, you cannot afford to lose or damage a Pehchan Card as it is a key to your social security.
One must not fake injuries with the sole aim to utilise the benefits.
Avoid procuring any forged doctor's certificate.
You do not need to pay for ESIC forms as they are available for free.
How to Get Employee State Insurance Act?
Step 1: The employer must fill in employee details after downloading the ESI application form from the official portal.
Step 2: As an employee, you must submit the photos of the dependents, and the employer has to attest to the photograph.
Step 3: After filling out a Pehchaan application form, take this form to the nearest ESIC office, where the fingerprints and photos will be documented. 
Step 4: Within 30 days, you will receive 2 sets of cards through a courier or by visiting the nearest ESI branch.
Final Word
The Employee State Insurance Act thus provides a range of benefits to workers. It also offers a financial safeguard to the families of an injured or deceased employee while at work. Social security schemes and insurance plans are thus of utmost importance in our daily lives.
Individuals failing to comply with the eligibility of this scheme can alternatively opt for a health insurance policy from institutions such as Navi. Navi provides a wide range of benefits from 10,000 plus network hospitals, daycare treatments, pre and post hospitalization charges and health cover up to 1 crore. Monthly  Premium starts just from INR 241. Download the Navi App today!
Frequently Asked Questions
Q1. What is a Pehchan Card?
Ans: Pehchan Card is the other name for an ESIC card.
Q2. Are the ESI benefits granted to an employee transferable?
Ans: In case of the demise of employees while at work, the benefits will get transferred to their dependents.
Q3. What records need to be maintained for the Employee State Insurance Act Scheme?
Ans: The records needed are:
Employee Wage Master
Books of Accounts
Accident Register in Form 11
Inspection Book
Before You Go…
Looking for instant  personal loans 24*7 anywhere, anytime? Install the Navi app now!
Or, maybe you're looking to buy that house you've been eyeing  and you need a loan of up to Rs. 5 crores. Install the Navi app now and get your instant in-principle approval right away! Interest rates starting at 6.40% p.a.
How about an affordable health insurance policy  starting at a monthly premium of just Rs. 241? Install the Navi app and get your policy in under 2 minutes
Instead, want to put your savings into action and kick-start your investment journey  But don't have time to do research. Invest now with Navi Nifty 50 Index Fund, sit back, and earn from the top 50 companies.