India's Insurance Regulatory and Development Authority (IRDA) is a regulatory entity that supervises the country's insurance sector. IRDA's primary purpose is to protect a policyholder's interest and boost the insurance sector in India. The regulating body covers various types of insurance segments such as – life insurance, health insurance, car insurance, home insurance, travel insurance, and such. 
A health insurance policy offers customised coverage for expenses arising out of various medical emergencies. Read on to know about IRDA guidelines for health insurance policies.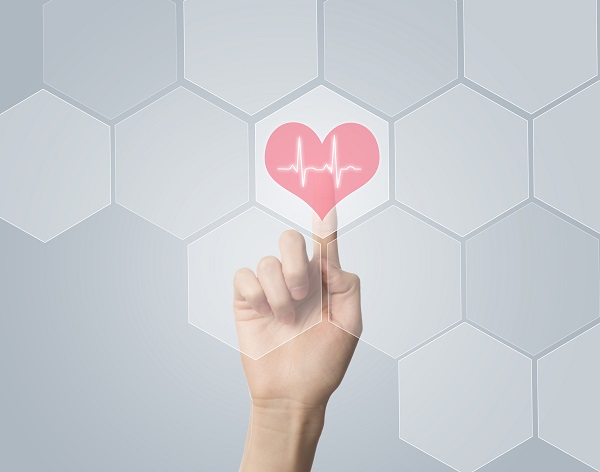 About IRDAI
Before delving into IRDAI (Insurance Regulatory and Development Authority of India) guidelines for health insurance, it is crucial to know more about the entity. IRDAI is a regulatory body operating under the Finance Ministry of the Government of India. As stated earlier, the entity regulates and provides licenses to insurance companies in the country. IRDAI Act 1999, passed by the Indian Government, led to the formation of this body. Currently, Mr Subhash Chandra Khuntia is the chairperson of IRDAI.
IRDA Guidelines for Health Insurance Claim Settlement
When it comes to health insurance claim settlement, the IRDA has put the following guidelines in place:
Claim contest
A policyholder cannot contest any claim after 8 years of raising the same.
Claim settlements
During a delay in the claim settlement process from the insurance providers, the company will have to pay interest on the claim amount up to 2% more than the current bank rate. IRDAI directs the insurance firm to settle a claim within 30 to 45 days max, considering the date of providing the last document required for such a claim. The time duration will also vary with the nature of a claim.
Also read: Waiting Period In Health Insurance: What Is It & Why Is It Important?
Note: The above IRDA guidelines for health insurance claim settlement apply to insurance plans purchased from 1st October 2020.
Standard IRDA Guidelines for Health Insurance
Any medical insurance must be designed with the sole objective of maintaining and improving good health.
As part of a wellness promotion initiative, insurance firms can offer reward points to an insured who meets or complies with set criteria of preventive and wellness features.
It will not be possible to offer any preventive and wellness service without filing or incorporating a part of the product per the Product Filing Guidelines.
In a policy, any preventive/wellness and the preventive feature can get offered as an optional or add-on cover.
There must not be any discrimination in offering any preventive and wellness feature or granting any reward points to wellness to the similarly placed categories of insured persons using a specific medical insurance plan.
All insurance providers must evaluate the impact of pricing of the wellness and preventive features as offered to policyholders. Therefore, insurance providers must reveal the same upfront in 'File and Use' or 'Use and File application', as mentioned in Product Filing Guidelines.
Based on wellness and fitness criteria, insurance firms can promote wellness amongst health insurance policyholders by providing below mentioned services:
Particular health-related services offered by network hospitals or service providers –
Pharmaceuticals
Outpatient treatments and consultations
Medical tests or diagnostics
Check the various discounts as offered below
Vouchers that you can redeem to obtain health supplements.
Vouchers that you can redeem for membership in sports clubs, yoga centres, gyms, fitness centres, etc.
Discounts on premiums or increase in sum insured amount during renewals based on the wellness regime adopted by insured persons in the previous policy period.
Cost of treatment coverage of any valid claim related to non-payable items as mentioned under the policy's terms and conditions.
In case of more than one reward, policyholders must have an opportunity to choose a reward based on their needs.
Insurers do not have permission to publish any logo or trade names of third-party merchandise in insurance ads. They may do the same in generic terms. Insurance firms must disclose specific services or products and various details on their website.
Insurers can also provide a link to policy contracts and insurance advertisements. 
If an insurer engages with multiple service providers, insured persons will have the liberty to choose a service provider of their choice to avail of various benefits and services.
Insurers can expand the list of service providers to offer healthcare benefits. However, health insurance providers shall not accept any liability regarding a product or service quality available with third parties.
A health insurance provider must mention that the third party in question has the sole responsibility to provide specific wellness services. This means an insurer is not responsible for any flaws or issues in the products offered by a service provider.
It is an insurer's responsibility to track and monitor service quality. They must adopt appropriate mechanisms to deliver all obligations as mentioned in a wellness program.
An insurer must only pay the monetised value of redeemed reward points by a policyholder. It will not make any payment to third-party service providers.
No consideration amount will get paid to an insurer for offering any third party services.
All operational costs for administering preventive and wellness cover services must get presented in the prospectus or sales literature while offering the services.  
In the case of family floater plans, insurance service providers must clearly state redemption and accrual of rewards for members covered.
Insurance providers must specify whether the accrued rewards can get carried forward in a policy document. When a policy expires, the accumulating rewards may get carried forward for 3 months.
An insurer must declare any accrued rewards at periodic intervals along with rates or amounts during policy commencement. No rewards will have a link to dynamic factors such as interest rates.
Insurers must notify all accumulated rewards to an insured person's credit and all their entitlements at least once each year.
Insurance providers must mention a communication mode to provide notification of various healthcare and wellness services.
Also, insurance service providers must mention the manner of redeeming accumulated rewards. They must mention these on their website.
Only health insurance providers will be responsible for any flaws or omissions in the calculation of accrued rewards.  
All information while offering welfare services as mentioned in a policy must be kept confidential.
The Authority has the right to reject any wellness service as proposed by an insurer if it is against the interest of policyholders and is not as per fair market standards. It can also withdraw any wellness or preventive feature if it is non-compliant with the guidelines laid down by the Authority.
Also Read: Also Read: What Is Incurred Claim Ratio In Health Insurance? How To Calculate ICR?
Final Word
IRDAI is the supreme Authority that regulates India's insurance sector to ensure fair business practices and optimum services to policyholders. Hence, before purchasing a health insurance policy, it is crucial for individuals to take a look at the IRDA guidelines in place to enjoy optimum benefits.
Further, to avail of the best health insurance plans, individuals can turn to Navi health insurance. With paperless claims, an extensive network of cashless hospitals and such benefits, health insurance policies from Navi can be extremely beneficial. Download the Navi app today to know more!
Frequently Asked Questions
Q1. Can you raise a claim after policy expiry?
Ans: No, you will not be able to raise a claim with an inactive policy.
Q2. Which are the insurance firms that offer health insurance in India?
Ans: All general insurance firms registered with IRDA offer health insurance in India. For more information, check the official IRDA website.
Q3. What is a cumulative bonus?
Ans: An insurer provides a cumulative bonus which is an increased sum insured amount without increasing the premium.
Before you go…
Picture Credits – Heart photo created by onlyyouqj – www.freepik.com