TPA (full form – Third Party Administrator In Health Insurance) is one of the essential entities that play the role of intermediaries between health insurance policyholders and insurers. The Insurance Regulatory and Development Authority (IRDA) has authorized TPAs to assist insurance companies in processing claims and making settlements.
What roles and functions do TPAs have? How can TPAs help health insurance policy subscribers? Is there a way to cancel TPAs? Read on to get all the information on TPAs.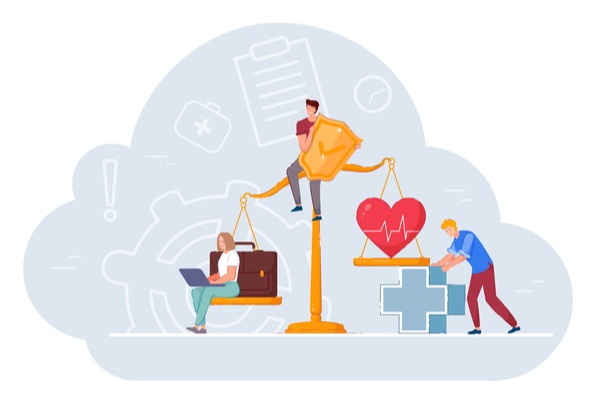 What is TPA/TPA Full Form?
TPA full form is Third Party Administrator. The basic role of Third Party Administrators or TPAs is to work as an intermediary between the insurance company and policyholder. Their primary job is to settle claims. You would get an ID card from TPA which you could show in a network hospital while settling claims. A TPA basically acts as a bridge between an insurance company and the policyholder.
What is TPA in Health Insurance?
Third Party Administrator is an agency/company licensed by the IRDA to process health insurance claims. These are standalone companies that work as representatives of insurance companies and process claims on their behalf. These also provide cashless facilities to disburse claims.
Over the years, the number of insurers, health policies, products and buyers has significantly increased in the health sector. As a result, it has become increasingly difficult to keep track of claims and hospital policies. Hence, the IRDA has introduced TPAs to process high volumes of insurance claims with consistent services.
The role of TPA in medical insurance has made it easy for people to access funds for emergency treatment. As a result, people covered under health insurance plans suffering from ailments can get hospitalised with ease and access cashless facilities as per terms and conditions.
Also read: Deductible in Health Insurance: What Is It and How Does It Work?
Functions of TPA in Health Insurance
Third-Party Administrators in health insurance scrutinise the hospital bills and documents, perform pre-approvals, make arrangements for cashless treatments, etc. In addition, some of them provide value-added services such as emergency helplines, and ambulance facilities and have affiliations with a long list of hospitals.
The following is a list of services offered by a TPA:
Processing claims and settlements
Approving cashless claims
Disbursing claims
Providing network facilities
Database maintenance
Collecting premium
Cashless processing for approved hospitals
Enrolment
Reimbursing hospitals bills with cash
Some TPAs provide value-added services such as:
Ambulance services
24×7 toll-free helplines
Medicine supplies
Specialised consultation
Health facilities
Checking available beds
Role of TPA in the Medical Insurance
TPAs play a vital role in processing medical insurance claims:
1. Keeping Accurate Records of Claims
Whenever a policyholder gets admitted to a hospital, they directly or indirectly take help from a TPA.
TPA coordinators in hospitals provide claimants with ID cards and Unique Identification Numbers to help them with their claim settlements. At the same time, they enter records in a dedicated database to keep track of the claims.
2. Settlement of Claims
An essential role of a TPA is to coordinate between the insurer and hospital for the claim settlement process. They check all the bills and documents submitted by the claimant and cross-check all details before approving a settlement.
3. Issuing Health Cards
A TPA issues health cards to policyholders that hold details such as the policy number and the name of the TPA required to process the claims. Eligible patients can produce their authorised health card at the time of their admission and easily get their claims approved without filling out forms and documents, subject to terms and conditions.
4. Increases Capacity of the Hospital Network
Before TPAs were introduced, insurance networks got overwhelmed with an increasing number of policyholders and the complexities of hospital networks. TPAs take the pressure off insurance agencies so they can focus on verifying claims and leave the processing part to TPAs.
5. 24×7 Toll-Free Helpline Facilities
Many TPAs provide round-the-clock assistance to all policyholders so that they can easily get their queries answered. Some have dedicated call centres and mobile applications for claimants to get helpful answers during emergencies.
6. Value-Added Services
Many TPAs provide additional services such as ambulance facilities, well-being programmes, and the like, alongside the ones mentioned above.
Also Read: How To Select An Affordable Health Insurance Plan?
4 Ways Third Party Administrators Could Help Policyholders
TPAs coordinate between insurance companies, hospitals and policyholders, helping them function together.
In addition, they simplify the claim process, making it easy for claimants to avail funds during emergencies. Some of the advantages brought by TPAs to assist policyholders are listed below:
1. Providing Cashless Claim Facilities
Whenever a policyholder gets admitted to a hospital covered by the insurer and stays for more than 24 hours, he/she can apply for a cashless claim as per the terms and conditions of their health insurance policy. When this happens, the TPA will collect relevant documents from the hospital and reimburse all expenses covered by the health insurance policy.
2. Improved Quality of Services
The involvement of TPA in the insurance sector has improved the quality of insurance services. They can take a lot of work off insurance companies, reducing the processing time for claims and payments.
3. Assistance with Hospitalisation
TPAs provide health cards that allow patients' family members to avail of medical facilities from the insurer's hospital network. They could also provide consultation, emergency, and back-end services making it easy for policyholders to get hospitalised.
4. Improved Standardisation
As TPAs serve the needs of a large number of hospitals and insurance agencies, they have standardised processes that are helpful for customers.
How To Cancel TPA?
If you are not satisfied with the services of your current TPA, you may choose to cancel the TPA. To do so, follow these steps:
Step 1: Call or email your insurer.
Step 2: Share your Unique ID (UID) and policy details.
Step 3: Explain the reasons for requesting TPA cancellation.
Step 4: After the insurer's approval, choose another available TPA from the list.
List of TPA
Here's a comprehensive list of TPA as sourced from IRDA's official website. Please note that the below table is for reference purpose only.
S No.
TPA
Registration No
Registration Validity
Name & Address
Contact Details
1
United Health Care Parekh Insurance TPA Private Limited
002
20/03/2023
Shiva Belavadi, Chief Administrative Officer,3B/1 Gundecha Onclave, Kherani Road,Saki Naka, Andheri (East),Mumbai – 400 072
Toll Free No.: 1800 209 8884Email: shiva.belavadi@uhcpindia.com Website: www.uhcpindia.com
2
Medi Assist Insurance TPA Private Limited
003
20/03/2023
Mr. Ganesh K Chief Administrative OfficerTower D, 4th Floor, IBC Knowledge Park, 4/1,Bannerghatta Road, Bangalore, 560029
Toll free number for senior citizens: 1800 419 9493
Toll Free No.: 1800 425 9449
Email: cao@mediassist.in
Website: www.mediassist.in
3
MD India Health Insurance TPA Private Limited
005
20/03/2023
Mr. Suresh V. KarandikarChief Executive OfficerS.No. 46/1 E-space A-2 Building,3rd Floor, Pune-Nagar Road,Vadgaonsheri, Pune – 411 014.
For senior citizens: 020-25300126Toll Free No.: 1800 233 1166Fax: 1860 233 4449 Email: skarandikar@mdindia.com website: www.mdindiaonline.com
4
Paramount Health Services & Insurance TPA Private Limited
006
20/03/2023
Dr. Nayan ShahChief Executive OfficerPlot No. A-442, Road No. 28, Ram Nagar,MIDC Industrial Area, Wagle Estate, Thane (W) – 400 604
Senior Citizen Helpline No.: 022 66629813Toll Free No.: 1800 22 66 55Email: nayan.shah@paramounttpa.com Website: www.paramounttpa.com
5
Heritage Health Insurance TPA Private Limited
008
20/03/2023
Mr. Manash Chakraborty,Chief Administrative OfficerNICCO HOUSE, 5th Floor, 2, Hare Street,Kolkata-700001
Toll Free No.: 1800 345 3477Email: mchakraborty@bajoria.inWebsite: www.heritagehealthtpa.com
6
Family Health Plan Insurance TPA Limited
013
20/03/2023
Ms. G. BharathammaChief Executive OfficerNo: 8-2-269/A/2-1 to 6, 2nd FloorSrinilaya Cyber Spazio, Road No. 2,Banjara Hills, Hyderabad – 500 034.
Senior Citizen Helpline No.: 1800 102 4273Toll Free No.: 1800 102 4033Email: bharathig@fhpl.netWebsite: www.fhpl.net
7
Raksha Health Insurance TPA Private Limited
015
31/03/2023
Mr. Pawan Kumar BhallaChief Executive Officer C/o Escorts Corporate Centre 15/5, Mathura Road, Faridabad,Haryana – 121 003
Toll Free No.: 1800 180 1444, 1800 220 456, 1800 425 8910Email: pawan@rakshatpa.com Website: www.rakshatpa.com
8
Vidal Health Insurance TPA Private Limited
016
15/05/2023
Ms. Sudha Suhas Kulkarni Chief Administrative OfficerFirst Floor, Tower No. 2, SJR iPark, EPIP Zone, Whitefield, Bangalore – 560 066.
Toll Free No.: 1860 425 0251, 080 46267018Email: sudha@vidalhealthtpa.comWebsite: www.vidalhealthtpa.com
9
East West Assist Insurance TPA Private Limited
018
15/05/2023
Dr. Atul AroraChief Executive Officer38, Golf Links, New Delhi – 110003
Ph. No.: 011-47222666 FAX: 011-47222640 Email: ceo@eastwestassist.comWebsite: www.eastwestassist.com
10
Medsave Health Insurance TPA Limited
019
14/05/2023
Mr. S. AravamuthanChief Administrative OfficerF-701A, Lado Sarai, Mehrauli, New Delhi – 110030
Senior Citizen Helpline No.: 9319810070Toll Free No.: 1800 111 142Email: s.aravamuthan@medsave.in Website: www.medsave.in
11
Genins India Insurance TPA Limited
020
10/06/2023
Mr. Subhash Chander Khanna,Chief Administrative OfficerD-34, Ground Floor, Sector-2Noida – 201301 (U.P.)
Toll Free No.: 1800 345 3323Ph. No.: 0120-4144100 Fax:0120-4144170-71Email: sckhanna@geninsindia.comWebsite: www.geninsindia.com
12
Health India Insurance TPA Services Private Limited
022
17/11/2023
Mr. Kamaljeet GuptaChief Administrative OfficerNeelkanth Corporate Park, Office No. 406 to 412,4th Floor, Kirol Road/Village, Vidya Vihar Society,Vidya Vihar (West), Mumbai-40008
Senior Citizen Toll Free No.: 1800 2269 70Toll Free No.: 1800 2201 02Ph. No.: 022-40881000Email: kamaljeetg@healthindiatpa.comWebsite: www.healthindiatpa.com
13
Good Health Insurance TPA Limited
023
26/01/2024
Ms. Saigeeta Dikshit,Chief Administrative OfficerSuite 403 – 406A, 4th Floor, Ashoka My Home Chambers,Behind Ashok Bhoopal Chambers, Sardar Patel Road,Secunderabad, Telangana State – 500003
Senior Citizen Toll Free No.: 1800 102 9919Toll Free No.: 1860 425 3232Email: saigeeta@ghpltpa.com Website: www.ghpltpa.com
14
Vipul Medcorp Insurance TPA Private Limited
024
28/02/2025
Mr. Rajan SubramaniamChief Executive Officer515, Udyog Vihar, Phase 5,Gurgaon, Haryana – 122 016
Senior Citizen Toll Free No.: 1800 120 3348Toll Free No.: 1800 108 7477, 1800 102 7477Ph. No.: 0124-4833900 Fax: 0124-4699611Email: rs@vipulmedcorp.comWebsite: www.vipulmedcorp.com
15
Park Mediclaim Insurance TPA Private Limited
025
27/09/2022
Mr. Anurag BhatnagarChief Executive Officer702, Vikrant Tower,Rajindra Place,New Delhi-110008
Toll Free No.: 1800 11 55 33Ph. No.: 011-43191000Email: anuragbhatnagar@parkmediclaim.co.inWebsite: www.parkmediclaim.co.in
16
Safeway Insurance TPA Private Limited
026
19/07/2023
Mr. Mahesh SharmaChief Executive Officer815, Vishwa Sadan, District Centre,Janakpuri, New Delhi-110058
Toll Free No.: 1800 102 5671Ph. No.: 011-45451300Email: ceo@safewaytpa.inWebsite: www.safewaytpa.in
17
Anmol Medicare Insurance TPA Limited
027
26/10/2023
Mr. P. S. KshatriyaChief Executive Officer2nd Floor, NBCC House, Opp. Ahmedabad Stock Exchange,Ambavadi, Ahmedabad – 380015, Gujarat
Toll Free No.: 1800 233 1999Ph. No.: +91-79-61609926, 61609930E-mail: prithvi@anmolmedicare.comWebsite: www.anmolmedicare.in
18
Rothshield Insurance TPA Limited
030
15/07/2022
Ms. Janki M BhateChief Executive Officer402, Raheja Chambers,Nariman Point,Mumbai 400 021
Toll Free No.: 1800 228 144Ph. No.: 022-22048144 Fax: 022-22854415Email: janki@rothshield.co.inWebsite: www.rothshield.co.in
19
Ericson Insurance TPA Private Limited
035
18/12/2024
Dr. Krishna P. Jaiswal, MD11-C, Corporate Park,ST Road, Chembur,Mumbai – 400 071 (Maharashtra)
Senior Citizen Helpline No.: 022-25280208Toll Free No.: 1800 22 2034Ph. No.: 022-25280280Email: krishna@ericsontpa.comWebsite: www.ericsontpa.com
20
Health Insurance TPA of India Limited
036
05/06/2023
Mr. SK MehraChief Executive Officer2nd Floor, Majestic Omnia Building,A-110, Sector-4, Noida 201301 (Uttar Pradesh)
Toll Free No.: 1800 180 3600, 1800 102 3600Email: sk.mehra@hitpa.co.inWebsite: www.hitpa.co.in
Final Word
A TPA (Third Party Administrator) handles all the essential management functions of health insurance policies, including record keeping, processing claims and settlements. TPAs ensure better and high-quality health care services and provide cashless claims allowing policyholders easy access to funds for treatments.
Navi Health Insurance provides easy cashless claims in 20 minutes across a massive network of 10,000+ hospitals in India. Download the Navi app on Android or iOS to access the benefits today!
FAQs on Third Party Administrator (TPA)
Q1. How can one avail of the services of a TPA?
Ans: TPAs issue identity cards to insurers for cashless claims. When patients need treatment, they have to inform the TPA on a 24×7 toll-free number and visit a network hospital for cashless treatments. For non-cashless claims, you can claim the compensation later and get reimbursed subject to terms and conditions.
Q2. What documents do I need to get the services of a TPA?
Ans: To get the services of a TPA, you will need to carry the following documents:
Hospitalisation form 
Original prescription by the doctor
Policy documents
Q3. Can you change or cancel a TPA for health insurance?
Ans: Yes. Insurance companies typically have a list of Third Party Administrators. If you need to change or cancel a TPA, you can follow the given steps:
Contact your insurer
Share UID (Unique Identification Details) and policy details
Provide a reasonable explanation for the change/cancellation
Select another TPA from the given list
Before you go…
Looking for instant personal loans 24*7 anywhere, anytime? Install the Navi app on Android or iOS now!
Or, maybe you're looking to buy that house you've been eyeing and you need a loan of up to Rs. 10 crores. Install the Navi app on Android or iOS now and get instant in-principle approval right away! Interest rates starting at 6.71% p.a.
How about an affordable health insurance policy starting at a monthly premium of just Rs. 241? Install the Navi app on Android or iOS now and get your policy in under 2 minutes
Instead, want to put your savings into action and kick-start your investment journey But don't have time to do research. Invest now with Navi Nifty 50 Index Fund, sit back, and earn from the top 50 companies.