While a PAN card is a mandatory document, there might be certain instances when you will need to surrender your PAN card.
You have to surrender PAN if you possess an additional PAN card or if you're a foreign resident departing from India.
The process of PAN card surrender is the same as the process for modifying PAN details. That said, the process will vary depending on the reason for surrender. Here is a step-by-step guide to surrendering a PAN card.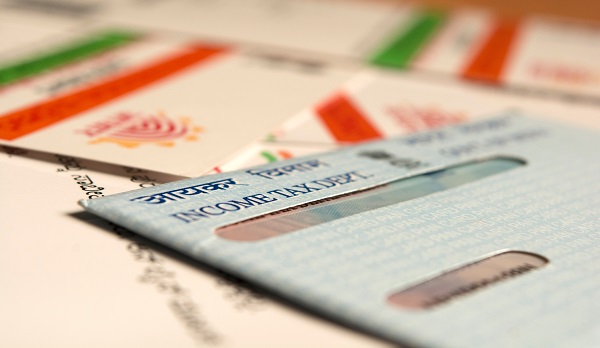 Steps to Surrender Additional/Duplicate PAN
Possessing more than one PAN card is illegal and can lead to penalties. The government might incorrectly issue more than one PAN to an individual due to technical or administrative errors. Moreover, you might end up with two PANs if you apply for corrections on your existing PAN and then forget to surrender the previous PAN.
Whatever the reason might be, you should not possess more than one PAN card. You can surrender an additional PAN both online and offline.
Also Read – How To Check PAN Card Delivery Status?
Surrender duplicate PAN online
Follow these steps to surrender an additional PAN online:
Step 1
Go to the official website of NSDL.
Step 2
 Click on the 'Application Type' option and choose 'Changes or Correction in existing PAN data/ Reprint of PAN Card (No changes in existing PAN data). 
Step 3
Now, carefully fill-up the form and submit it. You will receive a token number on the registered email ID. Note it down for future references.
Step 4
Select 'Continue with PAN application form' to proceed.
Step 5
 You will now be sent to a new page. Here, you have to click on 'Submit scanned images through e-sign.'
Step 6
Go to the bottom-left corner of the page and specify the PAN you wish to retain.
Step 7
After this, provide all necessary details to fill up the correction form. Provide the PAN you intend to surrender, and then click on 'Next'.
Step 8
Upload scanned images of the following documents: address proof, identity proof, and proof of date of birth. Also, provide a scanned photograph and signature. If the PAN belongs to a company or LLP, the form should be signed by the Director of the company or the partner, respectively.
Step 9
Review all information and submit the form. Pay the fees and download the acknowledgement slip.
Step 10
Take a printout of the application form and attach two recent photographs to it. Attach all required supporting documents (including a copy of an existing PAN) and send them to this address:
NSDL e-Governance Infrastructure Limited,
5th Floor, Mantri Sterling,
Plot No. 341, Survey No. 997/8,
Model Colony, Near Deep Bungalow Chowk,
Pune – 411 016.
Make sure to mention 'Application for PAN cancellation' on the envelope.
Also Read- Uses And Benefits Of PAN Card
Duplicate PAN surrender offline
Go through these steps to surrender duplicate PAN offline:
Step 1
 Fill out the 'Request for a New PAN Card Or/and PAN card correction form.' You can either obtain it from your nearest TIN facilitation centre or download it from UTIITSL or NSDL e-Gov website. 
Step 2
Submit the form along with physical copies of all required documents at your nearest TIN facilitation centre or NSDL collection centre. You will get an acknowledgement slip after document submission.
Step 3
Make sure to write a letter addressing the Assessing Officer of your jurisdiction requesting for cancellation of your duplicate PAN. Post this letter to your nearest income tax office and note down the acknowledgement number for future reference.
Surrendering PAN after Death of an Individual
If you want to surrender the PAN of a deceased individual, you have to write a letter to the income tax officer of the concerned jurisdiction. You have to mention the reason for death and attach a copy of the death certificate with this letter. You have to include other details such as date of birth, name, etc.
Final Word
If you come across any circumstances that require you to surrender a PAN card, make sure to submit it to the government without any delay. You can opt for the online process of PAN card surrender as it is fast, simple, efficient and hassle-free.
Frequently Asked Questions
Q1. What is the penalty for possessing an additional PAN?
Ans: Section 139A of the IT Act mandates one PAN card for each taxpayer. However, if you have more than one in possession, you have to pay a fine of Rs. 10,000 as per provisions of Section 272B. 
Q2. Can I surrender a PAN that I am currently using?
Ans: It is not wise to surrender your existing PAN as it serves as valid ID proof. Moreover, it is necessary for filing IT returns and making various financial transactions. Indian residents should not surrender their PAN card unless they own a duplicate one.  
Q3. How can departing foreign nationals surrender their PAN?
Ans: A foreign national who is leaving India should surrender their PAN card since they would no longer be paying taxes in India. They should write a letter to the income tax officer of their respective jurisdiction mentioning the reason for PAN surrender.
Q4. How can a firm surrender PAN offline?
Ans: Firms wanting to surrender their PAN offline have to write a letter to the income tax officer of their jurisdiction. They have to attach a copy of the following: 
PAN
Deed mentioned that the firm is dissolved 
Acknowledgement of return filed for the period of discontinuation
Q5. Who can surrender the PAN of a deceased individual?
Ans: It is important to surrender the PAN card of a deceased Indian resident, non-resident and foreign national. Keep in mind that it has to be done only by the close relatives of the deceased individual. 
Before you go…
Looking for instant 🚀 personal loans 24*7 anywhere, anytime? Install the Navi app now!
Or, maybe you're looking to buy that house you've been eyeing 🏠 and you need a loan of up to Rs. 10 crores. Install the Navi app now and get your instant in-principle approval right away! Interest rates starting at 6.46% p.a.
How about an affordable health insurance policy 👨‍⚕️ starting at a monthly premium of just Rs. 241? Install the Navi app and get your policy in under 2 minutes
Instead, want to put your savings into action and kick-start your investment journey 💸 But don't have time to do research. Invest now with Navi Nifty 50 Index Fund, sit back, and earn from the top 50 companies.