A PAN card is a vital document for every individual and company. It is essential for our regular transactions and enables the Income Tax Department to track tax payables. Whether a person converts Indian rupees into a foreign currency, invests in the stock market, or buys a new house─ PAN is mandatory.  
Keep reading to explore the advantages of a PAN card!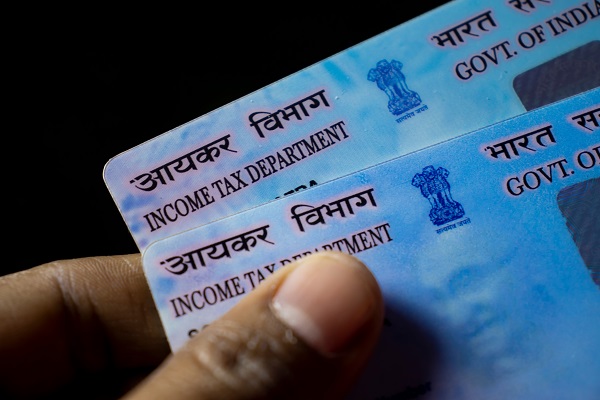 Uses of a PAN Card
You will need a PAN card in the following cases:
According to the guidelines of the IT department, you will require a Permanent Account Number while paying an insurance premium of above Rs. 50,000 per annum.
Phone connections
If you are opting for a new mobile or telephone connection, you will need a PAN card. You cannot avail a connection from the private cellular operators without having it.
Cash deposits
PAN details are mandatory in case you are depositing cash of more than Rs. 50,000 (in one go). A bank has to report any large cash deposit to the RBI in order to prevent money laundering.
Fixed deposits
If an individual invests more than Rs. 50,000 in a fixed deposit, he/she will require PAN. This is applicable since a bank deducts TDS on the interest amount of the fixed deposit.
Loans
While applying for a loan, the lender (whether a bank or a financial institution) will ask for your PAN details. To get approval for your secured loan or unsecured loan, you will need a PAN card. 
Property
Renting, selling, or purchasing a property requires a PAN card as ID proof. When buying a property, both the seller and the buyer will require it for the sale deed and the other related sale procedures.
Foreign exchange
When you convert Indian rupees into a foreign currency to travel abroad, you will need a PAN. A money exchange institution/bank/bureau will be checking it.
Identity proof
In India, PAN is widely accepted as an age or identity proof. You can use it while applying for a driving license, voter ID, electricity connection, and passport.
Investments
You can create wealth through investments in securities. If you are investing above Rs. 50,000, you will have to submit PAN details. This applies to debentures, bonds, mutual funds, and equity shares. 
Buying jewellery
At the time of purchasing jewellery worth more than Rs. 5 lakh, an individual requires PAN.
Opting for a debit or credit card
It is mandatory to furnish Permanent Account Number while applying for a credit/debit card at a bank. You will not receive such cards without it.
Selling or purchasing a motor vehicle
While selling or buying a motor vehicle of above Rs. 5 lakh, you will require a PAN card.
Income tax filing
All businesses and individuals who have taxable income must file income tax returns. While submitting an IT return, PAN is mandatory.
Also Read: Simple Ways To Get PAN Card details by using PAN, Name And Date Of Birth
Additional Advantages of PAN
Some other PAN related benefits are as follows:
Tax deductions
A PAN card is essential for taxation purposes. If an individual or entity has not linked the bank account with Permanent Account Number and the yearly interest income on the savings account exceeds Rs. 10,000, the bank will subtract 30 percent TDS (not 10 percent).  
Business registration
While establishing an entity, for example, a firm or a company, you will require a PAN card. It helps a business to obtain a Tax Registration Number (TRN).
Filing for a tax refund
Often, a TDS deduction from an individual's income exceeds the actual TDS amount that he/she is supposed to give. For claiming the extra tax paid, people need to have their bank accounts linked with PAN.
Demat account
A Permanent Account Number is mandatory for opening a Demat account. Such an account holds stocks in electronic form. 
Restaurant and hotel bills
A PAN card is required for restaurant or hotel bills of above Rs. 50,000.
Selling or buying of goods
Furnishing PAN is vital for the sale or purchase of goods or services worth above Rs. 2 lakh.
Banker's cheque, pay order, and bank draft
A PAN card is essential for transactions exceeding Rs. 50,000 via banker's cheque/pay order/bank draft.
Also Read: How To Generate PAN Within 48 Hours?
How does PAN Card benefit the Income Tax Department?
Here are the benefits of PAN for the Income Tax Department:
It helps the tax authority to track the monetary transactions of a company or an individual. An assessment of the tax liability minimises the possibility of tax evasion.
A Permanent Account Number is unique to a person or an entity. Even if a card gets stolen or lost or the address and name get changed, the number will be constant. Hence, misusing a card is difficult.
It helps the tax authority to predict the entire tax revenue of the country.
It is a crucial tool to decide the rate at which companies must be taxed depending on their incomes.
Final Word
The above-specified advantages and uses of a PAN card explain its necessity and applicability in our day-to-day financial transactions. An individual or entity cannot possess multiple PAN cards to avoid tax implications.
Frequently Asked Questions
Q1. Who is eligible to apply for a PAN card?
Ans: PAN cards are issued to any taxpayer in the country. Let's take a look at the different categories that can opt for this document:
Societies
Trusts
Partnerships/Firms
Company
Hindu Undivided Family (HUF)
Individuals
Non-resident Indians
Q2. How to apply for a Permanent Account Number online?
Ans: You can register for a PAN card in the following way:
Go to the official portal of UTIITSL or NSDL
Furnish the required information in the form
Provide the required documents 
Give the processing charge
Q3. How to get a duplicate PAN card online?
Ans: You can receive a duplicate PAN card in the following way:
Log in to the official portal of UTIITSL or NSDL
Fill up Form 49-AA if you are a foreigner and Form 49-A in case you are an Indian citizen
Pay the necessary fee
You will get your card in around 45 days.   
Q4. Is it necessary to link an Aadhaar card with a PAN card?
Ans: As per the Union Budget, 2017, it is mandatory to link PAN with the Aadhaar number. A person needs to quote his/her Aadhaar number while availing of a new PAN. It will help the tax authority to minimise the issue of multiple PAN cards against a single name.     
Q5. What to do if a person has two PAN cards?
Ans: You must fill up the application PAN Change Request form by specifying the Permanent Account Number you are presently using on the top. You should mention the other PAN (inadvertently issued) under the form's item no. 11. Next, you need to submit the form along with the copy of the PAN card you want to cancel.
Before you go…
Looking for instant 🚀 personal loans 24*7 anywhere, anytime? Install the Navi app now!
Or, maybe you're looking to buy that house you've been eyeing 🏠 and you need a loan of up to Rs. 10 crores. Install the Navi app now and get your instant in-principle approval right away! Interest rates starting at 6.46% p.a.
How about an affordable health insurance policy 👨‍⚕️ starting at a monthly premium of just Rs. 241? Install the Navi app and get your policy in under 2 minutes
Instead, want to put your savings into action and kick-start your investment journey 💸 But don't have time to do research. Invest now with Navi Nifty 50 Index Fund, sit back, and earn from the top 50 companies.