As per the Income Tax Act, 1961, individuals must have a PAN card to carry out a transaction of more than Rs. 2 lakh. Furthermore, taking into consideration that it serves as an essential identity document nowadays, the Government has implemented a streamlined method to help everyone obtain a PAN card within a few hours.
So, in case you're thinking about making a high-value investment or looking to open a bank account, opting for an instant PAN card can be a wise decision.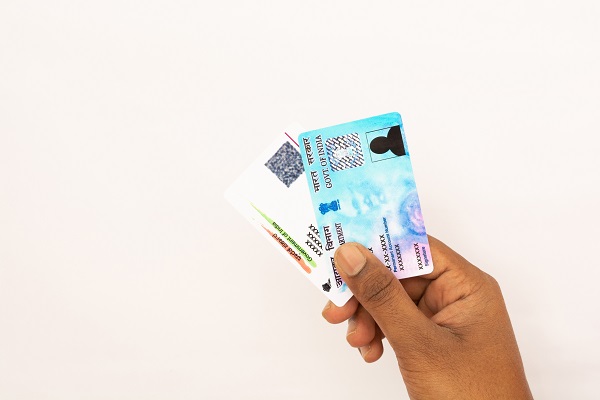 The Process to Get Instant PAN Card Online
Earlier, obtaining the permanent account number used to be quite time-consuming. Thanks to the easy access to internet facilities, the process has become much easier. All you have to do is follow the below-mentioned steps to apply and receive a PAN card within 48 hours.
Step 1
Start by visiting the NSDL website and pick the right form from the drop-down menu.
Step 2
Go through the guidelines provided, and after that, select the type of form (with or without a digital signature), including the type of applicant, from the menu. 
Step 3
You need to fill in with necessary details and submit relevant documents along with the form.
Step 4
After submitting all these, you will get an acknowledgement number which you can use later to track your PAN card application. 
Step 5
Once all these steps are successfully completed, and all details are verified, you will get your PAN card within 48 hours through a registered post.
Taking into consideration that a PAN card has multiple uses, one must have a clear understanding of this document.
Also Read: Common Mistakes To Avoid When Applying For A PAN Card
PAN Structure
An instant PAN card consists of 10 alphanumeric characters, where;
The first three characters follow a random sequence of alphabets.
The fourth character denotes the type of applicant, for instance, company, firm, local authority, etc.
In the case of the fifth character, it can be the first letter of applicant's name/ surname (in case the applicant is an individual) or the first letter of firm, company, etc.
The last character will be an alphabet.
Information Found in PAN Card
Since a PAN card serves as a photo identity document, it comprises all the details of the entity it gets issued to. Here is a list of all the information you can find in your PAN:
Full name of the entity, and in case it is a firm/ company, etc., its registered name will be shown
Date of birth or date of incorporation in case it is not an individual
The permanent account number
The date on which it got issued by NSDL
For this PAN card application procedure, individuals or organisations have to submit various documents. After submitting the application, one can use the NSDL website to track the verification status online.
Steps to Check the Status of PAN Card Application
Here are the steps you need to follow to check your PAN card verification status:
Step 1
Visit the official site of NSDL.
Step 2
In case you are applying for a new PAN card, provide the application coupon code first. Note that those who are applying for a replacement or reprint of their PAN card need to enter their existing PAN details for this.
Step 3
Next, you have to enter the CAPTCHA code and click on 'Submit' to get the verification status displayed on your screen.
Final Word
Keep in mind that you can only check the verification status of your PAN card within 5 days of receiving the acknowledgement. Also, applicants who are not that tech-savvy can apply for this document using the offline method. 
All they have to do is download Form 49A or Form 49AA from the NSDL website first. After that, they need to fill in the required details and visit the nearest PAN centre to submit the form along with the necessary documents. Generally, applicants need to provide proof of identity, address proof, and two recent colour photographs for this.
Remember, it is imperative that you keep all the documents handy to obtain an instant PAN card without any hassle.
Frequently Asked Questions
Q1. Can I personally obtain a PAN card on an urgent basis from the Income Tax Office?
Ans: No, the standard procedure involves the verification of all your documents before issuing your PAN card. Note that you cannot collect your new PAN card at the nearest Income Tax office. It will be mailed to your registered address.
Q2. Is it possible to have two PAN cards under the same name?
Ans: As per the Income Tax Act of India, having two PAN cards is illegal. Therefore, apply for a single PAN card under your name. In case you make changes to your card and get a new PAN, make sure to surrender the old one. 
Q3. How many days does it take to get a PAN card issued?
Ans: Generally, it takes 15-20 days to get a PAN card issued under an individual/ organisation/ firm's, etc., name. However, these days the easy accessibility of internet facilities has enabled applicants to get a PAN within 48 hours. 
Q4. Do I have to pay charges to obtain a PAN card?
Ans: Yes, whether you are getting a physical PAN card or an e-PAN, you have to pay a nominal fee. To get a PAN card, you have to pay Rs.93 plus 18% GST. On the other hand, to obtain an e-PAN, you have to pay Rs.66 (inclusive of taxes).
Q5. Do I have to link Aadhaar with my PAN card?
Ans: As per Central Government's announcement, it is mandatory for every Indian citizen to link their PAN card with the Aadhaar card. The deadline for this is 31st March 2022. Note that the Income Tax Department will deactivate those PAN cards which are not linked with Aadhaar within that date.
Before you go…