A Demat account holds securities and shares in an electronic format. Also known as dematerialised account, it allows to keep track of your investments in mutual funds, bonds and exchange-traded funds.
If you are new to trading, you must know all the details about dematerialised account. Read on to know its types, benefits, how to open and use, and tips to choose a Demat account.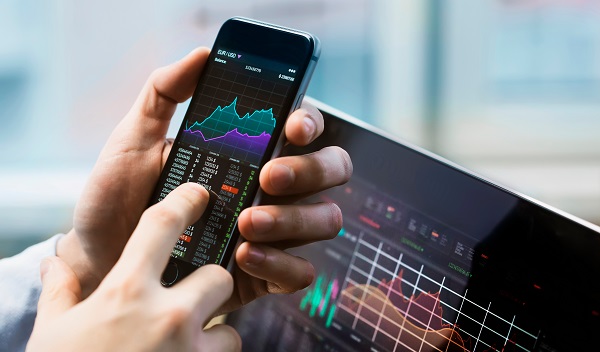 Demat Account & Its Importance
Demat accounts are bank accounts for shares. Investors can store the shares and transaction history in this type of account. Previously, investors used to hold shares in the form of physical certificates. The process to transfer and store them was complicated. With the emergence of dematerialised accounts, you can manage the shares more easily.
The process of Dematerialisation helps convert share certificates to digital format, making it convenient to access and maintain them from anywhere. An investor who wishes to convert physical shares into electronic form has to open a dematerialised account with stockbrokers or depository participants.
Types of Demat Account
Regular Demat Account: This account is for Indian citizens residing in the country.
Single holding Demat account: A single person opens and manages this account. He/she is a sole account holder, experiencing the associated risks and profits.
Joint Demat Account: It permits up to 3 people to hold a Demat account together. All the account holders jointly share the risks and profits.
Non-Repatriable Demat Account: This account is for Non-Resident Indians (NRIs). However, it doesn't facilitate fund transfer abroad. You need to link it with an NRO bank account.
Repatriable Demat Account: This type of account is also for NRIs. It permits money transfer abroad. However, you have to link this account to an NRE bank account.
Corporate Demat Account: A commercial setup or business may open this account that will operate in the company's name.
Also Read: Joint Demat Account: Meaning & Steps To Open Joint Demat Account Online
Benefits of a Demat Account
A Demat account offers a nomination facility in accordance with the process mentioned by the depository. In case of an unfortunate event, the appointed nominee will get the Demat account's shareholding.
An individual can access his/her Demat account anywhere, anytime, through a laptop or a smartphone.
Stores Multiple Investments
Besides shares, this account can hold various assets such as government securities, exchange-traded funds, mutual funds and bonds.
Automatic Update of Bonus Stock-Splits
Often, a company brings forth variations in its stocks, such as stock split and bonus issue. If you hold the shares of such a company, these changes will get automatically updated in your Demat account.
Hassle-Free Share Transfer and Storage
This enables an investor to keep unlimited number of shares so that he/she can trade in volumes. Besides, it is easier to monitor the share details in a Demat account. While trading online, it facilitates prompt transfer of shares.
Eliminates the Risk Related to Physical Share Certificates
Shares existed as paper-based certificates prior to the launch of Demat accounts. If an investor held a company's shares, he/she had to maintain multiple paper certificates. Such were prone to forgery, loss, theft and tampering. Additionally, the transfer of shares needed lengthy paperwork that was vulnerable to delays and errors. Through a Demat account, an investor can store the shares in a secure and safe digital repository.
Also Read: Basic Services Demat Account (BSDA)- Eligibility, Features, And Types
How to Open a Demat Account
You have to reach out to a stockbroker to open a Demat account. Next, you will have to fill in an account opening form online that is completely paperless and takes only a few minutes. Then, follow these steps:
First, get access to the account opening form.
Enter details such as name, PAN, address, phone number and email ID.
Furnish your bank details.
Provide the relevant KYC documents for identity and address verification.
Now, you need to record a short clip of yourself for in-person verification.
Using the Aadhaar linked mobile number, e-sign the account opening form.
Once you apply, you will get a confirmation related to the account opening. At the same time, your login credentials will be available.
Documents Required
Photograph: You need one passport size photograph.
Bank Proof (submit any one): You can provide your passbook, cancelled cheque or bank account statements of the last six months.
Signature on a White Sheet: You have to sign on a white sheet of paper and click a picture of it. Make sure your signature is the same as that on your PAN card.
Proof of Income (any one from these): Demat holding report or holding statement, ITR (Income Tax Return) statement, salary slips of three months, net-worth certificate and bank statement of six months
Proof of Address (any one from these): Bank account statements for the previous three months, Aadhaar card, voter ID, driving license or passport
Identity Proof: It is mandatory to submit your PAN card. Your signature and photo on the PAN card must be visible.
How to Use a Demat Account
Your Demat account will be linked to your trading account. This, in turn, will get linked to your bank account. To initiate trading, you require transferring money from the bank to your trading account.
Once you add funds, you can use your trading account to place an order to purchase shares. After your order gets processed, shares will be transferred to your account at the end of T+2 days. Here, 'T' denotes the day your order got processed. Since both trading and Demat accounts are integrated, these actions occur seamlessly and promptly.
Additionally, through your trading account, you can place a sell order with the stock exchange to sell a share from your account.
Tips to Choose the Best Demat Account
Data Analysis and Investing Insights
You should choose a DP or a broker that facilitates data analytics at an affordable cost. They must deliver portfolio performance analysis, Demat outflow and inflow analytics, real-time valuation, timely alerts and direct call-to-action appeals.
Operation and Accessibility
You must select a DP or a stockbroker that provides a 2-in-1 trading and dematerialised account facility that offers easy integration with your savings account. An added advantage will be a mobile app having bug-free interface that would allow you to make transactions and track them remotely.
You need to choose an account with lower fees and zero annual maintenance charges. Attractive offers from financiers or brokers can be beneficial for first-time investors.
Easy Account Opening Procedure
The depository participant that you choose must offer an online process, including e-KYC through Aadhaar details. It must also provide the self-verification procedure via online video platforms.
Final Word
Be cautious, aware and well-read while availing a Demat account to protect your investments and maximise your returns. With the dynamics of the Indian financial market, it is imperative to have trading and dematerialised account. If you are planning to start your investments journey, make sure to open a Demat account first. Happy investing!
FAQs
What is the eligibility to open a Demat account?
Anyone who is a resident of India and 18 years of age is eligible to open a Demat account for trading. However, applicants should have all necessary documents required to open this account.
Are Demat accounts secure?
Yes, a Demat account is secure. CDSL (Central Depository Services Limited) and NSDL (National Securities Depository Limited) govern all dematerialised account. They send notifications, emails and alert messages for transactions performed. It is a secure process to hold your shares as it prevents forgery, loss of physical shares and tampering.
Why do I need a Demat account?
You need a Demat account to hold securities in a digital format. This account is necessary for equity delivery trading. You will also require it while participating in an initial public offering (IPO) since the allotted shares are credited to this account.
Can I have two Demat accounts?
Yes, it's legal for an individual to have more than one Demat account A person can have multiple dematerialised accounts in his or her name. However, an investor can have only one dematerialised account with a broker or a depository participant. If you wish to have another account, you need to open it through another DP or broker.
What is a depository participant?
In India, a DP or a depository participant generally serves as an intermediary between the authorised depository (CDSL and NSDL) and an investor. A DP can be a financial institution, a broker or a bank.
Before you go…
Looking for instant 🚀 personal loans 24*7 anywhere, anytime? Install the Navi app on Android or iOS now!
Or, maybe you're looking to buy that house you've been eyeing 🏠 and you need a loan of up to Rs. 10 crores. Install the Navi app on Android or iOS now and get instant in-principle approval right away! Interest rates starting at 6.46% p.a.
How about an affordable health insurance policy 👨‍⚕️ starting at a monthly premium of just Rs. 241? Install the Navi app on Android or iOS now and get your policy in under 2 minutes.
Instead, want to put your savings into action and kick-start your investment journey 💸 But don't have time to do research. Invest now with Navi Nifty 50 Index Fund, sit back, and earn from the top 50 companies.