Mr Patel wants to build a portfolio of stocks. However, he does not have enough funds to build a diversified portfolio comprising equity shares of top listed companies. In that case, he may choose to invest in a mutual fund scheme offered by Asset Management Companies.
Asset Management Companies (AMC) pool funds from many clients to invest in different financial instruments, such as stocks, government bonds, debentures, etc. Also referred to as fund houses, AMCs have fund managers with the relevant expertise and resources to generate consistent returns keeping the scheme's objective in mind.
Mr Patel can choose a fund management company to invest his money on his behalf for a fee.
Now let us take a more detailed look into AMCs.
Also read: Overnight Mutual Funds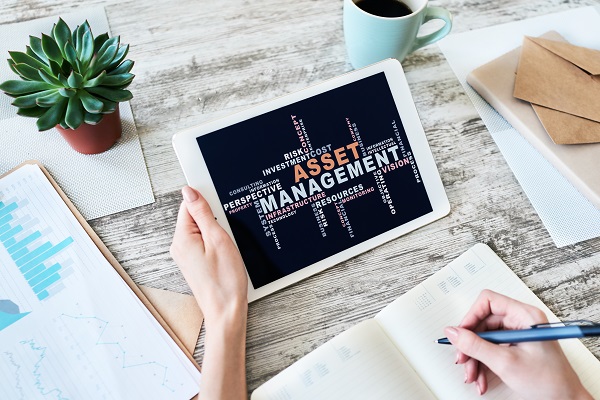 How Do Asset Management Companies Work?
AMCs are money-management entities that pool funds from individual and institutional investors and invest in different financial securities. These companies offer various financial products that invest the pooled funds through different investment strategies.
These fund management companies employ professional fund managers with broad market expertise. These experts utilise different investment strategies in line with the funds' objectives to build a diversified portfolio and manage the pooled capital.
For a debt fund, fund managers would invest in debt instruments like government bonds and money market instruments. Whereas, for equity funds, they would invest in equity shares of companies as per the investment objectives of the pooled funds.
For their services, they charge a certain percentage of the AUM (assets under management) as fees. AUM is the total capital that a fund management company raises from different investors.
Asset Management Companies are held to a high legal standard. These companies must act in the best interest of their clients and avoid conflicts of interest. In India, AMCs are regulated by SEBI (Securities and Exchange Board of India) and RBI (Reserve Bank of India) when providing a guaranteed returns scheme.
How AMCs Manage Pooled Funds of Investors?
AMCs follow the given processes to generate returns for their investors as per a scheme's predetermined objective:
Research and analysis
A lot of research and analysis of asset classes goes behind the allocation of funds. Fund managers study market trends, political factors, micro and macro-economic factors to make investment decisions.
Asset allocation
After thorough research, fund managers decide the asset allocation based on the fund's investment objective. For example, they will invest primarily in highly rated bonds and fixed-income securities in the case of debt mutual funds.
Building a portfolio
After the two above processes, the fund manager will build a portfolio of investments based on market findings. He/she will make decisions about choosing which security to buy, sell or hold using his/her market expertise.
Reviewing the performance
Since AMCs are responsible for managing investors' funds, performance review of portfolios is quite important. That is why asset managers must provide information on NAV, portfolio details regarding sales and repurchases to investors.
Why Do Many People Invest via Asset Management Companies?
Economy of scale
This refers to advantages gained from increasing the scale of operations. When the scale of operations increases, the per-unit cost with regard to operations is lower. AMCs can offer attractive returns for their investment products as they can purchase financial instruments in large quantities and negotiate favorable commission prices.
Expert money management
AMCs employ fund managers and financial experts with extensive experience in managing investments. They often hire services of leading experts specializing in specific asset classes such as debt, real estate and equity.
New investment opportunities
They provide access to various stocks that individuals may not be able to invest in individually. For example, a fund management company can invest in stocks belonging to booming sectors that require a substantial amount of funds.
Reduces risk exposure
When many individual investors combine funds, it results in a considerable amount of money. This allows AMCs to invest in a wide variety of asset classes and subclasses. If some of the portfolio constituents underperform, other holdings can make up for it.
Factors to Consider When Choosing an AMC
AUM (assets under management)
Having a large amount of pooled funds enables AMCs to reduce its fund expenses, which reflects in the fund's returns. Moreover, it helps them handle the sudden pressure of redemption from large investors.
Credentials of the fund managers
The fund manager is responsible for all investment decisions. Hence, you should always check the track record and investment style of funds managers on AMC's website before allocating your savings to any mutual fund scheme.
AMC's market reputation
Fund management companies do not earn their reputation in a day. They need to deliver consistent returns and have a clear track record for years to build a reputation. In that regard, investors should go through AMC's annual reports and compliance reports before making a decision.
Also read: Lump Sum Investment in Mutual Funds
Final Word
There are more than 40 AMCs in India registered with SEBI. You may want to take a careful look at the above factors before purchasing any financial product of an AMC online. In addition, you should check the fees that the AMC charges for its services.
Frequently Asked Questions
Are Asset Management Companies reliable like banks?
Yes, like banks, AMCs too are regulated by government authorised bodies. The capital market regulator SEBI and AMFI (Association of Mutual Funds in India) regulates AMCs in India. These companies must adhere to SEBI guidelines and regulations and make regular disclosure to investors.
What is the role of AMFI in regulating Asset management companies?
AMFI is a statutory body formed by mutual fund companies in India to address investors' complaints. Its main function is to make sure that the mutual fund industry functions along ethical lines and in the interest of investors.
Are AMCs buy-side or sell-side firms?
Asset Management Companies are buy-side companies as they help clients to purchase investment products. In comparison, sell-side firms include stockbrokers and investment banks that help to sell investment products and services to buy-side companies and investors.
How does SEBI regulate AMCs in India?
SEBI lays down risk management guidelines that every AMC in India must follow. Moreover, SEBI regulates the trustees of all mutual fund companies, who in turn supervise the actions. SEBI also requires AMCs to submit quarterly reports on its activities and submit compliance certificates to trustees.
How can an AMC start a new mutual fund scheme?
An AMC raises money from investors for a new mutual fund scheme through an NFO (New Fund Offer). This is a process where the fund offer opens for around 15 days allowing investors to enter the scheme. To get permission for an NFO, AMCs need to submit documents such as SID (Scheme Information Document) and KIM (Key Information Memorandum) to SEBI.
Before you go…
Looking for instant 🚀 personal loans 24*7 anywhere, anytime? Install the Navi app now!
Or, maybe you're looking to buy that house you've been eyeing 🏠 and you need a loan of up to Rs. 10 crores. Install the Navi app now and get your instant in-principle approval right away! Interest rates starting at 6.46% p.a.
How about an affordable health insurance policy 👨‍⚕️ starting at a monthly premium of just Rs. 241? Install the Navi app and get your policy in under 2 minutes
Instead, want to put your savings into action and kick-start your investment journey 💸 But don't have time to do research. Invest now with Navi Nifty 50 Index Fund, sit back, and earn from the top 50 companies.
Disclaimer: Mutual Fund investments are subject to market risks, read all scheme-related documents carefully.