Have you recently linked your PAN to Aadhaar?
The e-filing portal of the IT department offers a facility through which users can easily check their PAN and Aadhaar link status. In addition, you can choose to check the status of the same via SMS service.
Read on to find out how.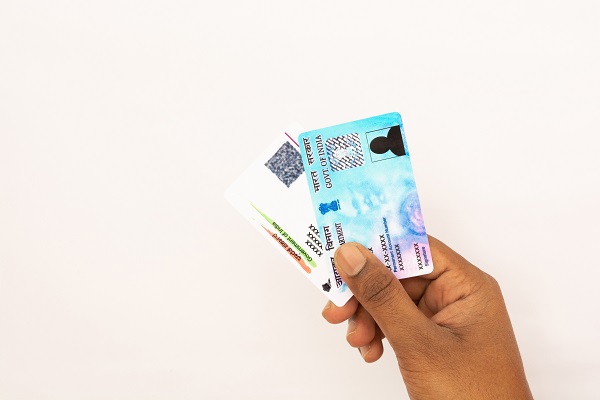 Step by Step Process to Check PAN and Aadhaar Link Status Online
Here is how you can check whether your PAN is linked with Aadhaar:
Step 1
Go to the official website of the IT department.
Step 2
Under the 'Our Services' tab, you will find an option called 'Link Aadhaar'. Click on that.
Step 3
Click on 'Know about your Aadhaar PAN linking status'.
Step 4
On the new page, enter your Aadhaar number as well as PAN.
Step 5
After this, tap on 'View Link Aadhaar Status'.
If your PAN and Aadhaar are linked, you will receive this notification: "Your PAN (number) is linked to Aadhaar (number)".
Also Read – How To Avail Aadhaar If You Are Non Residential Indian?
Check PAN and Aadhaar Link Status via SMS
PAN and Aadhaar cardholders can also check the linking status of both these documents via SMS facility. To do so, follow these steps:
Step 1
Write a message in this format:
UIDPAN <12 digit Aadhaar number> < 10 digit Permanent Account Number>
Step 2
Send this message to 567678 or 56161.
If the documents are successfully linked, you will receive a message confirming the same.
Reasons to Link PAN and Aadhaar
While you check the PAN and Aadhaar link status, it is also crucial for you to know why you should link these documents. So, let's take a look at the reasons.
Convenient return filings
Taxpayers can now file their IT returns online by providing their Aadhaar numbers. They can also check the validity of returns by using the OTP sent to their registered mobile number.
Organized tax information
While filing your IT returns, you will be able to view a complete table of your transactions. Furthermore, you will be able to keep track of your taxes since the tax summary gets attached to the Aadhaar database.
Detecting multiple PAN cards
Certain individuals obtain multiple PAN cards to evade taxes by distributing their income to different PAN cards. With this initiative, the government will have a complete record of transactions through a particular PAN card since it will be connected with the Aadhaar database. This will eventually close a significant loophole in the Indian tax system.
Also Read – How To Link PAN With EPF Account?
Final Word
Linking PAN and Aadhaar is a mandated process that every other individual needs to follow in order to conduct seamless transactions and enjoy government subsidies. In this regard, the IT department's e-filing website facilitates the process of checking PAN and Aadhaar link status.
Frequently Asked Questions
Do I need to submit any document while checking PAN and Aadhaar link status?
No, you do not need to submit any document while checking the Aadhaar link status. However, you must ensure that the details on both these cards match. If not, then the validation will not be successful.
Why am I getting an 'Identity data Mismatch' error while checking Aadhaar link status?
The system shows this error if there is any data mismatch on your PAN and Aadhaar card. In this case, you will have to rectify the mistakes at the earliest. For correction in Aadhaar details, visit the UIDAI's website. On the other hand, for modifications in PAN details, visit the NSDL website.
What can happen if I fail to link Aadhaar and PAN?
If you fail to link your PAN and Aadhaar, you will have to face certain consequences. Your PAN will become non-functional as per the Ministry of Finance. This will prevent you from making financial transactions.
I have not updated my mobile number in Aadhaar. Will I still be able to link it with PAN?
Taxpayers will not be able to link PAN and Aadhaar if they do not update their mobile number in the Aadhaar database. If that is the case, they will have to visit their nearest Aadhaar Seva Kendra to update the mobile number.
Can I correct demographic details in my Aadhaar online?
Yes, the UIDAI allows individuals to correct their demographic details online. You can update/change your name, address, language, DOB and gender through the online portal. However, if you need to make corrections with regard to the mobile number or biometric data, you will have to visit an Aadhaar Enrolment Centre.
Before you go…
Looking for instant 🚀 personal loans 24*7 anywhere, anytime? Install the Navi app now!
Or, maybe you're looking to buy that house you've been eyeing 🏠 and you need a loan of up to Rs. 5 crore. Install the Navi app now and get your instant in-principle approval right away! Interest rates starting at 6.40% p.a.
How about an affordable health insurance policy 👨‍⚕️ starting at a monthly premium of just Rs. 241? Install the Navi app and get your policy under 2 minutes
Instead, want to put your savings into action and kick-start your investment journey 💸 But don't have time to do research. Invest now with Navi Nifty 50 Index Fund, sit back, and earn from the top 50 companies.