A PAN (Permanent Account Number) is a 10-digit alphanumeric number on a laminated plastic card (PAN card) and is used to identify taxpayers in India. The Income Tax Department issues this document as a part of a computerised system that keeps track of every taxpayer.
The PAN acts as a unique key for storing tax-related information for a single taxpaying entity. This number is unique to you, and no two persons in India can have the same PAN. Moreover, the information is shared across the country to prevent tax evasion and fraud.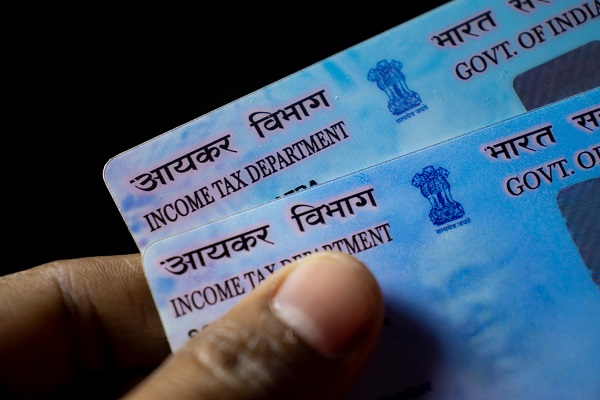 A Brief Overview of PAN
Introduced in 1972, PAN replaced the previous system of GIR (General Index Register) numbers, which did not assign unique numbers, leading to confusion and mistakes. The current series of PAN were introduced in 1995 after the manual allotment system was abandoned.
Today, PAN is mandatory for high-value financial transactions such as purchasing assets, receiving salaries or investing money in mutual funds and stock markets. It also serves as a useful means of photo identification accepted by all government and non-government institutions.
A PAN card can be issued to individuals, non-resident Indians, companies, and anyone who pays taxes. It contains personal details such as name, date of birth and signature along with the PAN. It can be used for the KYC (Know Your Customer) procedure by service providers for verification purposes.
Why Would You Need to Have a PAN Card?
Given are some reasons why you should apply for a PAN card.
Having a PAN is mandatory for filing IT returns.
As mentioned above, this document is compulsory for high-value financial transactions, for example, buying/selling stocks, mutual fund units, etc.
A PAN card will let you save on TDS (Tax Deducted at Source). Financial institutions deduct 20% or more TDS on interest income of Rs. 10,000 and above if PAN is not quoted. If TDS is already deducted more than the actual amount, you can also get a refund.
It is an identity proof that is universally accepted in the country.
You can use it to avail utility connections, including electricity, LPG, telephone and internet.
Also read – How to Generate PAN Within 48 Hours?
Cases Where Quoting PAN is Mandatory
Sale/purchase of a motor vehicle
Opening a Demat account
Application for a credit/debit card
Selling buying immovable assets worth more than Rs. 10 lakh
Financial transactions worth above Rs. 50,000
Cash deposits over Rs. 50,000
Paying life insurance premiums above Rs. 50,000
Payment exceeding Rs. 50,000 to a mutual fund
Payment above Rs. 50,000 to a company/institution for the purchase of debentures/bonds
A contract for sale/purchase of securities exceeding Rs. 1 lakh
Sale or purchase of goods/services of any nature above Rs. 2 lakh
What is the Eligibility Criteria for Getting a PAN Card?
The following entities are eligible to apply for a PAN card under Section 139A of the Income Tax Act:
Individuals with a valid ID, address and age proof
Non-Resident Indians
Hindu Undivided Family
Minors
Companies
Partnership firms
Limited liability partnerships
Trusts
Local authorities
A charitable organisation, trust or association
Association of persons
Artificial judicial person
From 2017, every person applying for PAN cards must quote their Aadhaar number in the application form. Individuals who do not have an Aadhaar card can apply for it and quote the Enrolment ID of the Aadhaar application form.
Note that certain persons like residents of Assam, Meghalaya, Jammu and Kashmir, NRIs and super-senior citizens are not allowed to quote their Aadhaar numbers in the PAN application.
Also read – What Is The Eligibility Criteria To Apply For A Pan Card?
How Can You Apply for a PAN Card?
UTIITSL (UTI Infrastructure Technology and Services Limited) and NSDL (National Securities Depository Limited) are the two bodies authorised by the Income Tax Department to issue PAN cards. Both of them have set up PAN Service Centres and TIN Facilitation Centres in every major city of India. You can apply for a PAN card by visiting these centres.
You can also apply for PAN through the official portal of NSDL or UTIITSL. Follow the given steps to do this:
Step 1
Click on 'Apply Online' on the homepage.
Step 2
Select 'Application Type' and choose Form 49A if you are an Indian citizen or 49AA if you are a foreign applicant.
Step 3
Fill in the mandatory fields with correct information, enter the security code and click on 'Submit'.
Step 4
Next, click on the 'Continue with PAN Application Form' and fill in the fields with accurate details.
Step 5
Upload copies of necessary documents and click on 'Submit'.
Step 6
On the redirected page, you have to pay the fee for the PAN card application.
Step 7
On the next page, download the acknowledgement receipt that will appear.
Step 8
You will need to authenticate your Aadhaar. For this, an OTP (One Time Password) will be sent to your registered mobile number.
Final Word
PAN has enabled the IT department to link all transactions, including tax payments, TDS credits, returns of income etc. This makes it easy for them to avoid mistakes in matching tax payments, investment of borrowers, etc. For individuals and companies, it is useful as an ID proof and for performing various transactions.
Frequently Asked Questions
Q1. What can I do if I have lost my PAN card?
Ans: In case you have lost/misplaced your PAN card, you can choose to apply for a duplicate PAN card. For that, you will have to submit the "Request for New PAN card" form on the Income Tax Department's official website. You will also need to upload the FIR you have filed for the loss/theft. 
Q2.  Do I need to make any payment to get a PAN card?
Ans: Yes, applicants residing in India need to pay Rs. 93 (excluding GST) for a new PAN. On the other hand, applicants having a communication address outside the country will need to pay Rs. 864 (excluding GST). You can pay this fee via debit/credit card, net banking or demand draft.
Q3. What are the various types of PAN cards in India?
Ans: Besides PAN cards for individuals, there are different types of PAN cards for the following entities: 
Government agencies
Companies 
Artificial judicial persons
Limited liability partnership 
Trusts
Hindu Undivided Family (HUF)
Local authorities
Association of Persons (AOP)
Body of Individuals (BOI)
Partnership firms
Q4. What documents do I need to apply for a PAN card?
Ans: Individual applicants need to furnish the following documents for PAN card applications.
Proof of identity: Aadhaar card, ration card, passport
Address proof: Passport, Aadhaar card, voter ID card, utility bills, bank account statement, credit card statement
Proof of date of birth: Birth certificate, passport, Aadhaar card
Q5. Is it alright to have multiple PAN cards?
Ans: No, a person can hold only one PAN. If you have more than one PAN, you should immediately surrender the additional PAN cards. Otherwise, you may have to pay a penalty of up to Rs. 10,000 under Section 272B of the Income Tax Act 1961.
Before you go…
Looking for instant 🚀 personal loans 24*7 anywhere, anytime? Install the Navi app now!
Or, maybe you're looking to buy that house you've been eyeing 🏠 and you need a loan of up to Rs. 5 crores. Install the Navi app now and get your instant in-principle approval right away! Interest rates starting at 6.40% p.a.
How about an affordable health insurance policy 👨‍⚕️ starting at a monthly premium of just Rs. 241? Install the Navi app and get your policy in under 2 minutes
Instead, want to put your savings into action and kick-start your investment journey 💸 But don't have time to do research. Invest now with Navi Nifty 50 Index Fund, sit back, and earn from the top 50 companies.