Are you looking for ways to save taxes in India?
If that is the case, you must look into Section 10 of the Income Tax Act, 1961. It consists of several provisions, which allow salaried individuals to reduce the annual tax burden.
The following article elaborates on some of the crucial exemptions under Section 10 of the IT Act, 1961. Keep reading to know more!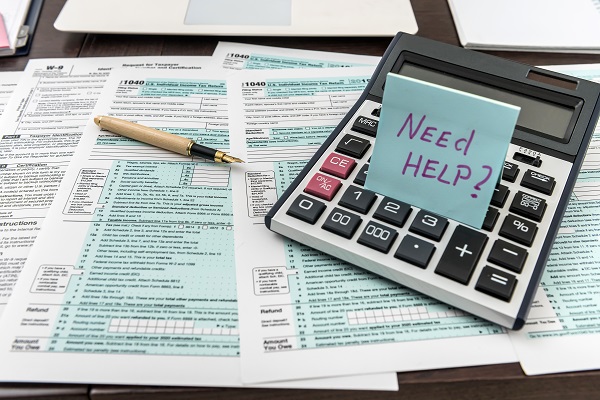 Deductions Available Under Section 10 of ITA
In order to reduce a person's tax liability, here are some tax exemptions the law has enforced for certain income categories. Find the details below:
| | | |
| --- | --- | --- |
| Section and Subsection | Category | Exemption/Deduction |
| 10 (1) | Income generated from agricultural activities (for self-employed individuals) | No tax |
| 10 (2) | Any member of a HUF (Hindu Undivided Family)'s income | No tax |
| 10 (10C) | Compensation derived after voluntary retirement | Deduction available up to Rs. 5 lakh |
| 10 (10D) | Benefits of life insurance which also include bonus | No tax |
| 10 (11) (12) | Amount that has been derived from provident fund | No tax |
| 10 (10BC) | Compensation received from the Government for damage caused by any natural disaster | No tax |
| 10 (13A) | HRA or House Rent Allowance | Actual house rent allowance an employee receives 40% of monthly income (for individuals residing in a non-metro city) or 50% of monthly income (for individuals living in a rented place in a metro city)The rent paid, which is lower than 10% of monthly incomeAny of the lowest options mentioned above will be exempted from tax. |
| 10 (15) | Income generated from securities that are tax-free | No tax |
There are certain benefits salaried individuals get besides their monthly income. A few of such benefits are eligible for tax exemptions under Section 10 of the IT Act, 1961. 
Also read: Section 194C Of The Income Tax Act: How Is TDS Calculated, Deduction & More
Miscellaneous Exemptions under Section 10
There are specific types of allowance that are often counted as special allowances under this provision. These special allowances under Section 10 (14) are further divided into two types, such as Section 10 (14) (i) and Section 10 (14) (ii).
In order to understand the intricacies of these subsections better, go through the following information below.
Allowances Exempted under Sub-section (14)(i) of Section 10 of ITA
Grants that are available u/s 10 of the IT Act are mentioned below:
1. Daily allowance
Employees are provided with compensation to meet their daily expenses. Employees usually get this kind of allowance when they are not in the actual place of work.
2. Travel allowance
This type of allowance is related to what the employee had to spend during an official tour or for getting transferred to a new place, etc.
3. Uniform allowance
If you are associated with a company where it is mandatory to wear a uniform while you are on duty, its purchase or maintenance costs are covered under this allowance.
4. Helper allowance
This is provided to the employees who need an assistant or helper for carrying out official duties. The exemption is available under Section 10 of the IT Act for the salary that the helper is getting.
5. Conveyance allowance
This helps in meeting the expenses of transportation incurred while you are travelling for official work.
6. Research or academic allowance
This is granted mainly to encourage training, research and other academic activities.
Allowances Exempted under Sub-section (14)(ii) of Section 10 of ITA
Section 10(14)(ii) exemptions are available to employees for normal work performance. Employers are free to extend as much or as little of these allowances without any limitations.
You are liable to pay taxes on such allowances only if they exceed the prescribed limit. The following are some of the allowances under this subsection and their respective limits:
1. Allowance for children's education
Limitation of Rs. 100 for each child. A maximum of two children's allowance is available for a rebate to an employee.
2. Allowance awarded for High Active Field Area
The armed forces award such an allowance to its members under specific conditions. The tax exemption limit is set at Rs. 4200 for each month.
3. Border area
Another allowance is available under Section 10 of IT Act specifically for armed forces personnel. It can range from Rs. 200 to Rs. 1300, depending on whether one is working in a difficult area, remote locality or disturbed area.
4. Special compensatory payment
If you work in a snowbound area, hilly or high altitude location, you are eligible for this allowance. The prescribed limit can range between Rs. 300 and Rs. 7000, based on certain conditions.
5. Allowance for island duty
Armed forces personnel posted on the Andaman & Nicobar Island regions or the Lakshadweep can claim this allowance. In this case, the limit is Rs. 3200 monthly.
6. Allowance for counter-insurgency
A member of the army who has to live away from his/her permanent residence is eligible for such pay. Here, the limit is Rs. 3900. Keep in mind that an individual claiming Border Area pay cannot claim this allowance, and vice versa.
7. Compensatory field area allowance
Certain employees who are ineligible for border area pay can qualify for this particular allowance. However, they must meet certain conditions. The monthly limit under this pay is Rs. 2600.
8. Tribal area pay
If you are posted in agency areas, tribal areas or schedule areas, you can claim this additional payment. Rs. 200 each month is the limit for this allowance.
Also read: A Section 194N Of Income Tax Act: Provisions, Exceptions And More
Final Word
Section 10 of the IT Act also enables individuals to save taxes on income generated by a news agency, scientific research associations, and even on a fund received for employee welfare. To reduce your tax liability, make sure you are aware of all these exemptions available u/s 10 of Income Tax. Along with that, go through the rules and regulations properly to check if you are eligible to claim it. 
Frequently Asked Questions
Q1. Is it possible to avail tax benefits under Section 10 of the IT Act while using the new tax regime?
Ans: No, it will not be possible to claim exemptions u/s 10 of ITA if you decide to choose the new tax slab. Introduced in Union Budget 2020, the new tax regime has lower tax rates than the previous ones. 
Q2. Do I need to mention all my income sources in ITR?
Ans: Yes, please make sure that you mention all your income sources when you file your income tax returns. This helps in claiming the tax exemptions that are available and evaluating the taxable income as well. 
Q3. Is tax exemption available on a reverse mortgage loan?
Ans: In terms of a reverse mortgage loan, whether you receive the funds in a lump sum or in instalments, it will be considered an exempted income. Tax exemptions will be available under Section 10(43) in such cases. 
Q4. Will the amount received as LTA be exempted under Section 10 of the IT Act?
Ans: According to the norms of Section 10(5) of ITA, leave travel allowance is eligible for tax exemption. Remember, the expenses for travelling via bus, air, rail, etc., will be covered under this, and not the room or hotel charges. 
Q5. Apart from HRA, which kind of income is partially exempted from tax?
Ans: Apart from house rent allowance, the amount an employee receives as a part of voluntary retirement benefits will also be eligible for tax exemption under Section 10(10C). In this case, the exemption limit is Rs. 5 lakh.
Before you go…