Student credit cards are offered by financial institutions to students. Just like any other credit card, this credit card offers multiple rewards and benefits with each payment made. However, a student credit card differs from a regular credit card in many ways.
This article discusses features, benefits, eligibility, documents required, banks that provide these credit cards, how to apply for a student credit card and a list of best student credit cards to choose from. Keep reading!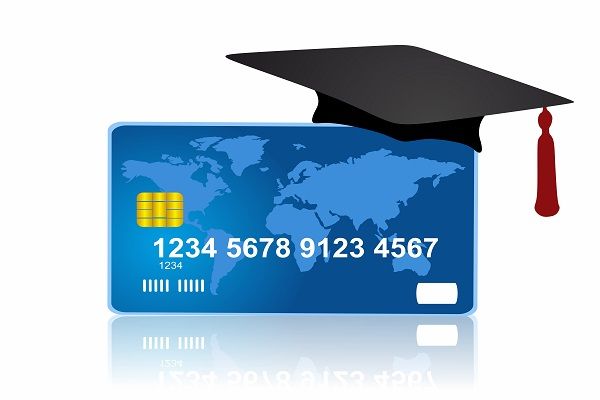 What is a Student Credit Card?
A student credit card is specifically customised to meet the needs of college students. Various financial institutions offer this financial tool; it teaches students to spend responsibly. The Government of West Bengal has also launched the West Bengal Student Credit Card Scheme to cater to the needs of students.
Features & Benefits of a Student Credit Card
Here are the features and benefits of a student credit card:
Applying for a student credit card requires minimal documentation and is easily approved. Also, no income proof is needed.
When individuals make payments using a student credit card, they get various rewards and cashback. The reward points can be redeemed later on, which lowers the expenses.
Using a credit card teaches a student to build a good CIBIL score which will prove to be helpful in future.
If you use a personal vehicle, there will be no fuel surcharge on the payments made to a petrol pump using a student credit card.
Usually, a student credit card has a maximum limit of Rs. 15,000, which will save you from overspending. Also, typically, such credit cards have a validity of 5 years.
Student Credit Card Eligibility
Prior to submitting an application for a student credit card, individuals must make sure that they fulfil the following eligibility criteria:
One Should be of 18 years age and above
Applicants must be a college student
Some banks offer student credit cards only to those who have availed of an education loan
If the student has a fixed deposit in his/her name, then that individual can apply for the loan against the same if the amount meets the minimum limit set by the bank
Some banks offer student credit cards to individuals having existing savings account with a decent average monthly balance record.
Documents Required to Apply for a Student Credit Card
While applying for a student credit card, minimal documentation is required. You will need to submit only the following documents during the application procedure:
Birth certificate
Passport size photographs
University or college ID
Proof of residence
PAN card
How to Apply for a Student Credit Card?
Here are the ways in which you can apply for a student credit card:
If your parents have a credit card, then you can get an add-on credit card on that existing card.
You can also get a credit card if you maintain a reasonable monthly average balance in your savings account.
Some banks also provide student credit card facilities to their existing education loan customers.
You can also apply for a student credit card against a fixed deposit. Your credit limit will be equivalent to the fixed deposit amount.
Which Banks Provide Student Credit Cards in India?
Student credit cards have been growing in popularity; several financial institutions and banks are providing these financial tools to students. Here's a list of banks that provide student credit cards in India:
State Bank of India
ICICI bank
Kotak
Axis bank
HDFC bank
Also Read: Personal Loan vs Credit Card: Which One Should You Opt For
7 Best Credit Cards for Students
The following are some of the best credit cards for students available in India:
SBI Student Plus Advantage Card
1 reward point on spend of Rs.100
2.5% fuel surcharge waiver at all petrol pumps across India
No annual charge
Worldwide acceptance
ICICI Bank Student Travel Card
Travel insurance
Merchant offers and discounts across 131 countries, including India
Withdrawal is available at over 1.5 million MasterCard ATMs
HDFC ForexPlus Card
Suitable for students residing abroad and in need of various currencies
10 currency exchange options
Accepted in all ATMs partnered with VISA and MasterCard
Axis Bank Insta Easy Credit Card
Minimum fixed deposit of Rs.20,000
6 reward points for every Rs.200 spent on domestic transactions and 12 reward points for the same on international transactions
Fuel surcharge waiver of a maximum of Rs.400 per month
HDFC Multicurrency Platinum ForexPlus Chip Card
Suitable for students with frequent travel needs
Availability of 22 foreign currencies
Coverage of up to Rs.5 lakh against theft or misuse of the card
Kotak Silk Inspire Credit Card
Fixed deposit of a minimum of Rs.50,000
Rs.599 joining fee
Rs.599 annual charges
Available locations: Kolkata, Mumbai, Navi Mumbai, Pune, Delhi, Bangalore, Hyderabad, Ahmedabad, Chandigarh, Chennai
Bank of Baroda Financial Prime Credit Card
Minimum fixed deposit of Rs.15,000
No annual charges
4 reward points on every Rs.100 spent
Fuel surcharge waiver of a maximum of Rs.250 per month
Also Read: 7 Benefits Of Using A Credit Card: Pay And Get Rewarded!
Final Word
It is always convenient and safe to carry a card rather than cash. A student credit card offers multiple benefits, including rewards and cashback. That said, before opting for this payment card, make sure to compare the benefits offered by different card issuers and check your eligibility with banks before applying.
FAQs on Student Credit Cards
Q1. What is the applicable annual interest rate for WBSCC?
Ans: You can avail of a maximum of Rs.10 lakh loan under WBSCC with an annual interest rate of 4%.
Q2. Is a student eligible for multiple student credit cards?
Ans: No, a student cannot be eligible for multiple student credit cards as he/she will not have a credit history.
Q3. How can you check your credit card status?
Ans: If you have an add-on credit card, then your credit card status can be checked through the account of the primary cardholder. Otherwise, you can contact the respective bank's customer support for information.
Q4. What are the other charges applied while using a student credit card abroad?
Ans: Generally, foreign transaction charges are applied while using student credit cards overseas. Additionally, withdrawal charges will be applicable on ATM transactions.
Q5. Are you eligible for West Bengal Student Credit Card if you do not live in West Bengal?
Ans: No, you cannot avail a West Bengal student credit card if you do not reside in West Bengal for a minimum of 10 years.
Before you go…
Mutual Fund investments are subject to market risks, read all scheme-related documents carefully.
This article has been prepared on the basis of internal data, publicly available information and other sources believed to be reliable. The information contained in this article is for general purposes only and not a complete disclosure of every material fact. It should not be construed as investment advice to any party. The article does not warrant the completeness or accuracy of the information, and disclaims all liabilities, losses and damages arising out of the use of this information. Readers shall be fully liable/responsible for any decision taken on the basis of this article.