A credit card is a credit facility offered by banks and NBFCs to customers. It enables them to borrow a certain sum of money in advance for instant purchases. Credit card users are often provided with special offers, discounts and occasional deals. However, this could also lead to debt. So, before you apply for a credit card, go through the advantages and disadvantages of a credit card. This article will also help you use your credit card the right way. Read on!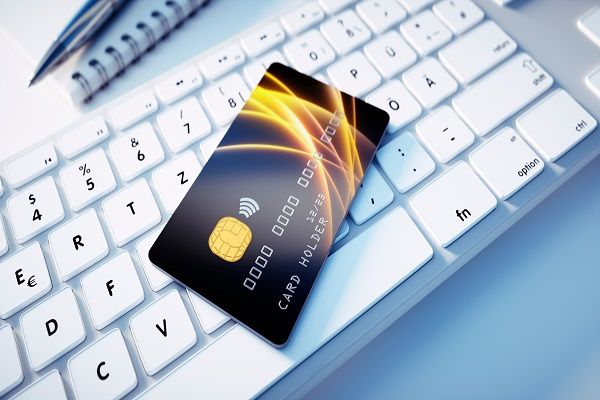 What is a Credit Card?
Credit cards are offered by banks and NBFCs (Non-Banking Financial Company) to carry out seamless, cashless transactions online and offline. The credit card lender sets a pre-decided limit on your credit card based on your income, credit score and other factors. You can use the credit card for various transactions up to the maximum credit limit. The credit card bill is regenerated at a regular interval. If you pay the bill within the due date, interest will not be imposed. However, after this period, the bank will charge a certain interest rate.
Advantages of a Credit Card
A credit card has several benefits. They are as follows:
Easy access to credit
The first benefit that makes credit cards unique is you can get quick access to credit. While purchasing anything, you can use your credit card for hassle-free and instant payment. The bank makes the payment on your behalf and then you can pay the amount later on when the credit card bill is generated.
EMI option
Credit cards are great for purchasing goods and services at a convenient EMI amount payable every month. This helps avoid the burden of paying the money in a lump sum. Moreover, compared to getting a personal loan, EMI payments via credit cards could be more convenient.
Record of expenses
A credit card keeps a record of every purchase done. You will receive the list of purchases each month on your credit card statement. This can be particularly helpful in letting you track your budget and expenses.
Exciting offers and cashbacks
Most banks offer credit cards that are loaded with numerous offers, cashbacks and rewards. You can receive these offers and rewards every time you make an online or offline purchase. You may also avail of discounted rates for air tickets, rail tickets, hotel booking, grocery shopping, etc.
Also Read: 10 Best Credit Cards For Online Shopping
Disadvantages of a Credit Card
Even though credit cards have several benefits, they do have a few disadvantages as well:
Habit of overspending
Although credit cards provide you with adequate credit for a quite long time, you need to be sensible while spending the money. Spending too much money lavishly on pointless purchases may lead to a severe debt trap in the future. So, determine your affordability and make sure not to get into a habit of overspending.
High rate of interest
When you fail to pay your credit card bill within the time mentioned, the bank will levy an interest rate. Usually, the rates of interest on these cards are high, having a 3% average rate each month. However, by adding the rate of each month, this rate rises to 36 % every year.
Deception
Your credit card can be susceptible to fraud transactions. Thieves or impostors can even steal the details from your credit card and misuse it for carrying out unauthorized transactions. Your credit card details falling in the wrong hands can lead to serious financial troubles.
Hidden costs
Credit cards may appear easy and straightforward initially, but they comprise numerous hidden costs that can increase the expense amount by a high margin. These extra charges can come in the form of late payment costs, renewal fees, processing fees etc. Nevertheless, if you miss any payment, it can cause a penalty and diminish your credit history.
Restricted drawings
Credit cards do not provide so many advantages with regard to withdrawing cash like debit cards. This is because some cards charge an extra fee alongside an annual interest of 40% approx. annually.
How to Use Credit Cards Wisely?
While weighing the pros and cons of a credit card, you must understand that many credit card users in India are not aware of how to use a credit card wisely. Here's a checklist to help you enjoy the benefits of advantages of a credit card while minimizing the disadvantages:
Whatever be the credit limit, you must avoid spending on things you do not need.
Spend around 50% of the card limit and avoid unnecessary purchases.
You can avoid high-interest rates or debt burdens if you make the payments of your credit card bills within the specified time.
Go through the terms and conditions of the credit card carefully.
Verify your credit limits on a timely basis and stay alert if you have spent more than 40%.
If you have spent the entire amount, immediately take help from the bank. They will formulate a scheduled pay-back plan so that you cannot go further into debt.
Also Read: 7 Benefits Of Using A Credit Card: Pay And Get Rewarded!
Final Word
Credit cards have advantages and disadvantages. But knowing how they work can help reduce the chances of getting into debt with the lender. Before applying for a credit card go through the guidelines properly and do thorough market research to find the best-suited credit card for you.
FAQs on Advantages and Disadvantages of Credit Card
Q1. What are credit-free periods?
Ans: Credit cards offer an interest-free period of about 2-3 months, during which no interest is charged. However, the credit-free period or grace period of a credit card will usually depend on the financial institutions.
Q2. Are credit cards safe?
Ans: Yes, using credit cards is quite safe if you borrow them from a reputed credit network. Do make sure to keep the card details confidential. If it goes in the wrong hands, it can lead to fraud and unauthorized transactions.
Q3. What is the insurance protection that a credit card offers?
Ans: Credit cards can help in insuring any expensive purchase you make through the card. In cases of damage or theft, the credit card bill will help you to file an insurance claim and thus help you to cover financial expenses due to theft or loss of an object.
Q4. What is the difference between credit and debit cards?
Ans: When you make a purchase or draw money from debit cards, it will reduce the balance from your account, whereas credit card lets you borrow from a certain credit amount fixed by banks. Also, credit cards give better consumer protection than debit cards.
Q5. Is an ATM card a credit card?
Ans: ATM cards enable a customer to withdraw funds from a bank account via an ATM. But a credit card will allow you to make online and offline payments for purchases. You don't need to have money in your credit card balance. You can spend from a credit limit set by banks.
Before you go…
Disclaimer: Mutual Fund investments are subject to market risks, read all scheme-related documents carefully.
This article has been prepared on the basis of internal data, publicly available information and other sources believed to be reliable. The information contained in this article is for general purposes only and not a complete disclosure of every material fact. It should not be construed as investment advice to any party. The article does not warrant the completeness or accuracy of the information, and disclaims all liabilities, losses and damages arising out of the use of this information. Readers shall be fully liable/responsible for any decision taken on the basis of this article.