Managing available capital can make sure that a small business stays afloat. Cash management is an integral part of a business. It is the part of an organisation that oversees how cash is collected and spent. But cash management is a weakness for many firms for several reasons.
Read on to know about cash management techniques and ways of managing your business flawlessly through it.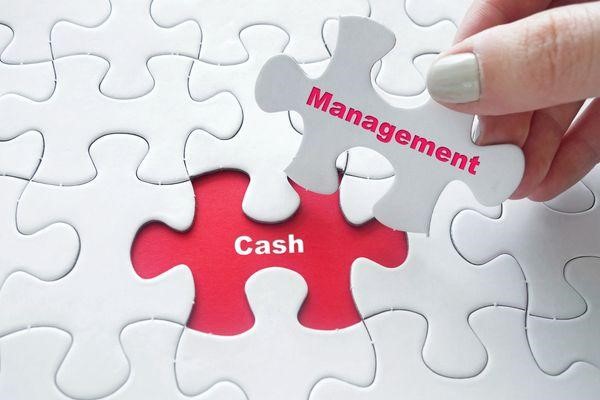 What is Cash Management?
The skill of controlling cash inflows and cash outflows is known as cash management. It is an essential step in making sure that any business can survive.
For this particular reason, banks and businesses frequently collaborate where banks are given custody of cash assets. However, banks can assist companies with more than just holding cash; they can help them receive money from receivables and pay it forward under payables and other business expenditures.
Cash Management Example
Following are XYZ's weekly average cash balances:
| | |
| --- | --- |
| Week | Average Cash Balance (in INR) |
| 1 | 30,000 |
| 2 | 20,000 |
| 3 | 15,000 |
| 4 | 35,000 |
Total: Rs. 1,00,000
Annual interest rate: 12%
The monthly Average Cash Balance is calculated as follows:
Monthly Average Cash Balance: INR 1,00,000 / 4
Monthly average cash balance: INR 25,000
Monthly Return on Average Cash Balance is calculated as:
Monthly Return on Average Cash Balance: INR 25,000 * 0.01
Monthly Return on Average Cash Balance: INR 250
The business will use this to manage its cash flow.
Importance of Cash Management
The primary method used by businesses to settle their financial liabilities is cash. However, money is not the same as value. When all of a company's assets are considered, it may be worth $1 million, but it might only have $50,000 in cash. Therefore, businesses need to be careful not to spend their money faster than they collect it as receivables.
If a company's available cash falls short of the amount needed to cover its current liabilities, it might sell its assets to raise money or take out a loan. A business that doesn't have enough cash to purchase inventory risks potential sales opportunities.
Also Read: What Are Managed Funds: Benefits, Strategies, Disadvantages
Functions of Cash Management
Listed below are some of the functionalities of cash management:
1. Inventory control
Inventory management is aided by effective cash management—lower liquidity results from trapped sales, which are indicated by higher inventory. As a result, a company should constantly concentrate on speeding up its cost of being out of stock to enable cash flow.
2. Receivables administration
To increase sales, a business concentrates on improving its invoices. However, the credit limit and period concerning cash receipts may be anywhere from 30 to 90 days. This indicates that even though the company has every sales record, the funds from such dealings are still pending.
Here, cash management's job is to ensure that all receivables are paid as soon as possible to avoid a potential cash shortage. It also has a way to keep track of things, providing quick retrieval and letting the business know what might happen in the future.
3. Management of Payables
This is another essential part of the system of managing cash where discounts and cash credit terms can help businesses.
Who is a Case Manager?
A case manager controls a client's or a business's financial transactions. He can work in numerous industries and manage multiple accounts at once. The cash manager closely oversees the profitability of a company or client while also keeping an eye on risks and losses. One of the roles of the case manager is occasionally to be responsible for supervising a team of employees.
Responsibilities of a Cash Manager
Monitors and influences employee performance
Recognises and backs strategic goals and efforts
Shows a strong understanding of and use of data
Acts as a valuable part of the leadership team.
Leads efforts to get new business by giving expert answers to Requests for Proposals from other banks and credit unions (RFP)
Armoured couriers' most important responsibilities during contract talks
Takes the lead and suggests creative ways to improve the effectiveness of ACCs and cash services and save money.
The main point of contact for all cash-related products for Canadian Banking, including advice and direction for special requests, new products, and activities that affect cash centres.
Resolution of ACC concerns, complaints, and missing service levels for 10 Cash Centres.
Types of Cash Management
Here are some of the different types of cash management:
Cash Flow from Operating Activities: The cash flow statement of an organisation will show cash flow from operating activities, excluding cash flow from investing.
Free Cash Flow to Equity: After capital has been reinvested, cash is still available, known as a free cash flow to equity.
Free Cash Flow to the Firm: This metric is utilised in financial modelling and valuation.
Net change in Cash: The term "Net Change in Cash" describes the overall cash flow change from one accounting period to the next.
Basic Principles of Cash Management
The different principles are listed below:
Keeping lower inventory levels: A higher stock level can frequently result in a situation where cash becomes unnecessarily trapped. Even the warehouse area fills up needlessly. To successfully maintain reduced inventory levels, businesses must develop the proper methods and strategies.
Accelerating the cash collection process: Businesses must urge their clients and customers to settle their debts more quickly by providing them with enticing discounts and other incentives.
As listed below, there are various types:
Short-term instruments include Treasury Bills, mutual funds, instruments of the money market, CDs, etc.
Savings accounts and checking accounts.
A long-term and low-risk investment vehicle
Benefits of Cash Management
The benefits of cash management are listed below:
Estimating cash profits is possible, as opposed to only gains from unpaid bills, sales of credit, etc.
It aids in the detection of cash theft.
It makes it possible to shorten the cycle of working capital.
It assists in rewarding those debtors who pay their debts more quickly.
It quickens an organisation's activities.
Limitations of Cash Management
Poor cash flow management: Companies must be intensely aware of receipts and cash payment timings. They should also ensure that they receive ample amounts to pay forward as payables.
Delayed collection of cash: Revenue is estimated at the time of a transaction, but money might get delayed for up to 90 days. Companies may record high profits on the basis of their revenue. Still, they can face cash deficits if they have delayed sale collections even after running profits regularly.
Also Read: Financial Management For Beginners: How To Make Good Financial Decision
Things to Remember About Cash Management
You must remember the following two things about cash management:
First, Treasury management, another name for cash management, is the process of gathering and controlling cash flows.
The primary people in charge of overall cash management plans, stability analysis, and cash-related obligations are chief financial officers, company managers, and corporate treasurers.
Final Word
Learning to adopt proper cash management techniques is essential for every business. They help even the most problematic financial issues to be resolved quickly. Cash management can be performed as per the need and nature of a business. It differs from manager to manager regarding their objectives for the business's future. The Navi app can greatly help to learn about cash management and its proper applicability in your company's finances.
FAQs on Cash Management
Q1. Why do bookkeeping and cash management functions differently?
Ans: Cash management and bookkeeping don't necessarily need to be separate in small businesses. Within the same department, the two tasks might be carried out. However, these activities are specialised in larger firms. This is so because bookkeeping requires a distinct skill set than cash management. Additionally, it's crucial to separate tasks in larger businesses for operational control reasons: the person issuing the invoice shouldn't also be the one handling the associated payment.
Q2. Are cash managers also involved in managing foreign exchange (FX)?
Ans: Small business cash managers also deal with foreign exchange, but FX management is a different field of expertise. For example, a case manager may have to open bank accounts in other currencies. The cash manager cuts operational costs by avoiding repeated transactions between the same currency pairs, which can lead to extra fees. This is not FX management. When researching market events that affect Treasury operations, the FX Manager often has to take on a more analytical or strategic role.
Q3. What did it mean for cash managers when the international bank account number (IBAN) was used?
Ans: When the IBAN, a new standard for bank account numbers, was implemented a few years ago, it made sending money electronically across borders easier. Theoretically, it lets businesses run with fewer bank accounts, making managing cash easier and cheaper. However, even though the IBAN is easy to use, some companies have more than one account in a foreign bank. They do this because they believe that doing business locally requires using a local bank.
Before you go…
Disclaimer: Mutual Fund investments are subject to market risks, read all scheme-related documents carefully.
This article has been prepared on the basis of internal data, publicly available information and other sources believed to be reliable. The information contained in this article is for general purposes only and not a complete disclosure of every material fact. It should not be construed as investment advice to any party. The article does not warrant the completeness or accuracy of the information, and disclaims all liabilities, losses and damages arising out of the use of this information. Readers shall be fully liable/responsible for any decision taken on the basis of this article.