A cash budget is a budget that quantifies cash inflows and outflows over a specific period. Cash receipts from debtors, dividends on shares, interest as loans, bill receipts, and other income from the sale of fixed assets are all sources of cash in this case.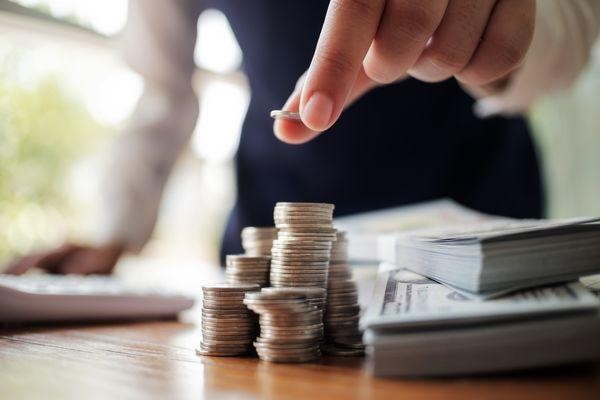 What is the Cash Budget?
A cash budget symbolises an institution's future cash expectations over a given timeframe. It is a predictor of future cash receipts, expected cash expenditures, and company cash balances by the quarter's end. The position of cash can also be determined once a month to track the company's budgetary performance.
In the case of industries that experience seasonal fluctuations, their cash budget can be created for short periods. If a company's cash flows are relatively stable with few changes, it can opt for longer-term budgets, even up to a year. Such a budget provides a broad picture of the company's cash needs in the coming time. In case the receipts appear to be in a deficit of future expenditures, the business may plan to acquire more funds from additional sources. This will assist it in avoiding the cash-strapped phenomenon and hampered its business operations.
One thing to keep in mind is that cash budgets only include inflow and outflow cash transactions. If we look at it as a cash budget example, there will be no inclusion of a credit sale, the cash payment for which has not been received yet. It also excludes expenses such as depreciation and amortisation because no cash is exchanged when either is recorded.
What is Cash Inflow?
This budget considers all possible sources of revenue for the company during the period fixed for the budget. Cash sales, cash slated to be received, cash produced from current assets' sale, cash estimated from stocks and bonds sales, etc., are examples of these sources. In addition, cash balance at the onset of the budget phase will be added to cash inflow to know the overall company cash over a specific period.
Also Read: Union Budget 2022-23: A Complete Explanation
What is Cash Outflow?
In a cash budget preparation, all potential cash outflowsare considered. All cash payments for raw material purchase, fixed assets purchase, expenses for maintenance and repairs, etc., labour remuneration, administrative expenditure, selling expenditure, and so on are included in cash outflows.
What is Cash Balance?
The cash balance forecast is calculated by subtracting the total cash outflows from the total cash inflows over a specified time period, such as a week or a month, as determined by management. If the budget anticipates a large cash balance surplus, management may use it wisely by preparing a financing budget. It serves as the foundation for determining appropriate investments for the company. For example, the management may decide to invest in land, plant, and machinery, another fixed asset, or allocate surplus funds to other functions within the organisation as required.
Example of Cash Budget
Consider the following example of a one-month cash budget:
Let's say, ABC Manufacturing Pvt. Ltd. has a cash balance of USD 20,000 at the start of the fiscal period. Sales of USD 10000, accounts receivable collections of USD 75000, and a fixed asset sale of USD 45000 is projected cash inflows for the month.
As a result, the total cash with it over the period will be USD 150,000. Its projected cash outflows include material payments of USD 25000, labour payments of USD 20000, selling expenses of USD 10000, printing expenses of USD 5000, repairs and maintenance activities of USD 10000, and asset purchases of USD 30000. As a result, the total outflow forecast is USD 100,000.
At the end of the budgeted period, the cash balance will be USD 50000 (USD 150000 – USD 100000). We can see that the closing cash balance with the company is greater than the opening balance.
The management may decide to use the surplus cash from the financing budget for the proposed activities. It may decide to pay dividends to its shareholders in the near future. Or it could just sit over it and use it later.
How Cash Budget Functions?
The following are the primary functions of the cash budget:
Cash requirement forecasting: The cash budget is helpful for forecasting cash needs for a specific period. This is useful for forecasting cash requirements at a good time.
The cash situation: This budget indicates the firm's deficit or surplus of cash at a specific time, which allows the management to plan the borrowing or investment of surplus cash.
Maintaining financial control: Departmental budgets are difficult to change once they are prepared, so each department works within the constraints of the available resources.
Expansion plans: Expansion is the result of excess resources. The cash budget is a method for coordinating expansion programs.
Adequate dividend policy: A good dividend policy requires a cash budget. It is always related to the company's liquidity position. Shareholders always prefer cash dividends, where the higher rate demonstrates the company's financial performance.
Importance of Cash Budget
Here's why cash budget is important:
1. Beneficial in proper planning
Having a cash budget helps company management make sound strategic choices. The company or organisation would be aware of any potential cash surplus or deficit scenario in the near future. In both cases, it is possible to plan ahead of time to avoid an unexpected crisis or the setback of an investment opportunity.
A cash deficit, on the other hand, can serve as a warning to cut back on spending. It can also arrange funds timely through equity or debt.
2. Helpful in dealing with seasonal variations
A cash budget may be desirable in the long run. However, due to the seasonal nature of businesses, they may still show cash deficits in certain months or periods. Management can carefully plan how to deal with seasonal variations ahead of time. For periods of stress or low sales, proposed cash outflows can be curtailed or avoided in a timely manner. It will aid the company in avoiding a cash deficit.
Furthermore, managers can anticipate periods with a cash surplus. Sitting on idle cash can result in the loss of an investment opportunity. It may result in the company losing out on substantial profits.
3. Increasing the value of the brand
A cash budget is a tool for adequately timing the company's expenditures based on its cash resources. As previously stated, it also allows management time to prepare for using surplus cash when it becomes available. In addition, it aids in timely payment of materials to suppliers, early debt repayment, timely salary disbursement, proper streamlining of production activities to ensure timely customer deliveries, and so on. As a result, the company's goodwill and brand value grow. This, in turn, aids the company's revenues and profits.
Benefits of Cash Budget
The cash budget has the following advantages:
Provides information on varying cash receipts and usage sources
Provides information on potential future inflows and outflows
Includes information on excess requirements of cash
Includes information on how to acquire deficit cash
Beneficial for contingencies where cash balances are low, as well as in demonstrating ways to fill such gaps
Ensures that timely payments are being made
Provides investment of surplus funds for more profit
Allows for the planning of both short-term as well as long-term loan repayments
Provides for the establishment of a contingency cash pool to control unplanned outflows of cash
Also Read: Marriage Loan In India: Get Low Cost EMI Wedding Loans in 2022
Difference between Cash Budget and Working Capital Budget
The critical distinctions between a working capital budget and a cash budget are as follows:
| | |
| --- | --- |
| Cash Budget | Working Capital Budget |
| Designed to meet the basic needs of the business, along with funds for fixed capital acquisition | Establishes estimations for the business's capital requirements for the current session |
| Such budgets are planned for shorter periods. | Working capital budgets are planned for more extended periods. |
| Capital expenses are considered in a capital budget. | Non-capital expenses are considered in a working capital budget. |
Final Word
Considerably, the summary of estimated cash flows presented in a cash budget allows businesses to plan for future cash availability. Financial plans are developed to account for periods of high and low cash balances.
Massive cash balances indicate that the company did not earn the best rate of return. Due to insufficient cash reserves, the company will be unable to pay its bills.
In general, businesses should maintain an adequate cash balance to meet their projected cash needs and additional reserves to cover unforeseen contingencies.
FAQs on Cash Budget
Q1. When should one update their cash budget?
Ans: Companies should generally update their cash budgets every month. However, depending on the needs of the business, the frequency with which the budget is updated may vary.
Q2. Who creates the cash budget?
Ans: The chief financial officer, controller, or senior accountant, as the head of the finance function, handles the company's cash budget.
Q3. What are the four components of a cash budget?
Ans: The cash budget is a detailed plan of future cash flows that includes four components: cash receipts, cash disbursements, net cash change for the period, and new financing required.
Before you go…
Disclaimer: Mutual Fund investments are subject to market risks, read all scheme-related documents carefully.
This article has been prepared on the basis of internal data, publicly available information and other sources believed to be reliable. The information contained in this article is for general purposes only and not a complete disclosure of every material fact. It should not be construed as investment advice to any party. The article does not warrant the completeness or accuracy of the information, and disclaims all liabilities, losses and damages arising out of the use of this information. Readers shall be fully liable/responsible for any decision taken on the basis of this article.