Credit cards give you the freedom to purchase goods and services on credit and clear your dues later. This allows you to manage your expenses and optimize your personal finances. The reward programs further sweetens the deal and gives you added benefits on every transaction. However, with a credit card comes a credit card limit which restricts your purchasing power. A lot of users often find that their credit limit is too low to suit their needs and have no clue how to increase credit card limit.
This limit is, however, dynamic and can be increased in future depending upon your credit card usage, and history.
So, let's have a look at what the credit card limit is and how you can increase it.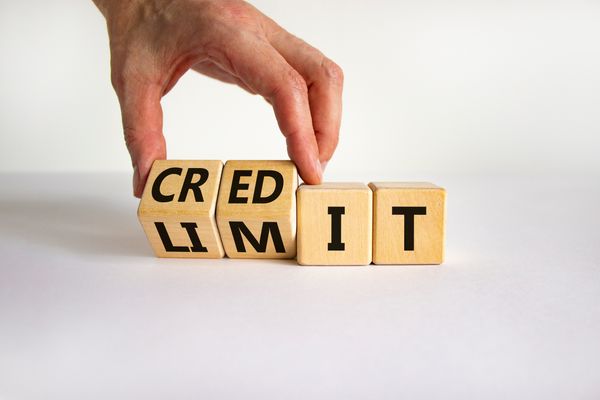 What is a Credit Card Limit?
The credit card limit is the maximum amount of money you can spend using your credit card. In other words, this is the maximum up to which you can spend on your credit card without incurring a penalty.
When you get the credit card for the first time, the maximum credit card limit is fixed and specified by your issuer. The limit depends on your income, credit score, repayment history, active credit lines, past and present credit behaviour and other eligibility parameters. The important thing to remember here is that a customer does not determine their credit card limit; the issuer does. However, you can take steps to increase your credit limit.
How to Increase Your Credit Card Limit?
There are certain ways in which you can increase your credit card limit, and these ways include –
1. Talk to the Issuer
If you are an existing customer of the credit card company, you can simply request the issuer to increase the credit card limit. The issuer would assess your credit history and eligibility parameters and might increase the limit basis your eligibility qualifications.
2. Maintain a Longstanding Relationship With the Card Issuer
Credit card companies favour their loyal customers and often reward them with an increase in their credit limit. So, if you have a longstanding credit card with an institution, you can get an increase in the limit if you upgrade your card or if your card usage is high.
3. Use your Credit Card Frequently
Frequent credit card usage shows issuers that you healthily use their credit card. Depending on your spending pattern, issuers often enhance your credit card limit to encourage you to spend more with the card.
4. Provide your Latest Income Statement to the Issuer
One of the parameters for increasing the credit card credit limit is your income. Credit card issuers feel reassured of you making timely repayments if your income is high. Essentially, when your income increases, or when you get a promotion, you can furnish your latest income statement to the card issuer, and you can get your credit card limit increased.
5. Pay your Bills on Time Every Time
Paying your credit card bills on time is very important in determining your credit score. It also reflects your credit behaviour and becomes a deciding factor in formulating your credit limit. So, if you use your credit card frequently and pay your card bills on time, the issuer is more likely to increase your limit.
6. Opt for a New Credit Card
Different credit cards come with a different credit limit based on the issuer's assessment of your eligibility qualifications. So, if you want an increased credit limit, you can opt for a high limit credit card substituting your existing one. Alternatively, you can also get an additional credit card with another credit limit. Thus, your aggregate credit limit would increase as the new card's limit would get added to the limit of the existing one.
Also Read: What Is A Loan Without Credit Check And What Are Its Benefits?
Why is a Credit Limit Important?
The credit limit is important because it determines your spending capacity on the credit card. If you have big-ticket purchases lined up, the credit limit will help you determine whether or not you would be able to purchase with the card.
Another aspect where the credit limit is important is your credit utilisation ratio. The limit determines your credit utilisation ratio, which, in turn, impacts your credit score.
What are the Benefits of a Higher Credit Limit?
There are different benefits of having a higher credit limit. These include –
1. Increased Spending Limit
A higher credit limit means a higher line of credit to your name. This gives you a higher spending limit so that you can put big-ticket purchases on your credit card, repay them later or convert them into an EMI instead of paying for them in one go.
2. Additional Reward Points
As your spending limit increases, you can spend more on the card. This spending helps you earn more reward points too. Moreover, with an enhanced credit limit, you may also become eligible for a credit card upgrade which can offer additional benefits on your transactions.
3. Better Credit Score
As mentioned earlier, your credit limit impacts your credit utilisation ratio. The ratio refers to the credit that you use against the limit that you have. If you use a high amount of credit against your allotted credit limit, the ratio is high and vice-versa. A high credit utilisation ratio directly impacts your credit score. If your ratio is high, it has a negative impact on the score.
So, when your credit limit increases, the ratio goes down if your credit usage remains constant. A reduction in the credit utilisation ratio, thus, helps in improving your credit score.
4. Easier Loan Availability
As your credit score improves, so does your loan eligibility. Moreover, when lenders check your credit limit and see that it is high, they believe that you have a good credit history, increasing the limit. As such, your loan eligibility rises, and you can get loans at better rates.
5. Helpful in Emergencies
In an emergency, if you need funds, the increased credit limit helps. It allows you to draw the funds against your credit card so that you can face an emergency.
What to do Before Requesting for a Credit Limit?
You can request your credit card issuer to increase credit card limit, and your request might get sanctioned. However, before you do so, here are a few points to keep in mind–
Check whether you are eligible for an increase in the credit card limit. Make a request only if you fall in the eligible category.
Check your credit report and ensure it is updated with the latest details.
If there has been any change in your income, report the same to the credit card issuer.
Pay off your latest credit card bills fully, so you have no outstanding debt.
Keep your existing debts updated. Credit card issuers might check your existing loans before agreeing to a credit card limit increase.
Also Read: Credit Card Fraud: Tips To Protect Yourself From Credit Card Scams
What to Do If Your Credit Limit Request is Denied?
While credit card issuers allow an increase in the limit, your request might get denied in some cases. In such cases, you should not lose hope. Instead, here are some steps that you can take –
Find out the reason for the rejection. Work on the reasons and resolve them so that it gets accepted the next time your request to increase the credit limit Furnish supporting documents, like your latest income statement, to the issuer to show that you are eligible for the increase.
Improve your credit behaviour by paying your bills on time and managing your debts effectively. Your credit behaviour might be the reason for rejection.
Increase the frequency of the card's usage. Limited use of the credit card can be one of the reasons for rejection.
A rejection does not mean you would not be able to increase your credit card limit. You can take the aforementioned corrective measures and apply for an increase later and get a positive response.
Final word
Your credit limit is an important parameter when you use your credit card and also when you apply for loans. So, know what the limit is all about and how you can increase it to enhance your eligibility. You need to ensure to have a good credit history before requesting the bank to increase your credit card limit.
FAQs on Credit Limit
Q1. Is there any charge for increasing the credit limit?
Ans: No, there is, usually, no charge to increase credit card limit. The increase is allowed based on your eligibility and your past credit behaviour.
Q2. Can an increased credit limit be harmful?
Ans: If you don't pay your credit card dues on time and use the enhanced limit to overspend then an increased credit limit can be harmful for your financial stability. 
Q3. What are the factors that determine the credit limit that I can have?
Ans: Some of the factors that determine the credit card limit include your age, annual or monthly income, existing debts, employment status, past credit behaviour, card usage and credit score.
Q4. What would happen if I exceed the credit limit?
Ans: If you exceed the allowed credit card limit, your transaction would be declined. Moreover, the credit card issuer can also charge a penal fee for exceeding the limit.
Q5. Can multiple credit cards help in increasing my credit limit?
Ans: Yes, multiple credit cards can help you to increase credit card limit. This is because each card comes with its own limit and when you have multiple cards, you can aggregate the limits in all cards to get a higher limit.
Before you go…
Disclaimer: Mutual Fund investments are subject to market risks, read all scheme-related documents carefully.
This article has been prepared on the basis of internal data, publicly available information and other sources believed to be reliable. The information contained in this article is for general purposes only and not a complete disclosure of every material fact. It should not be construed as investment advice to any party. The article does not warrant the completeness or accuracy of the information, and disclaims all liabilities, losses and damages arising out of the use of this information. Readers shall be fully liable/responsible for any decision taken on the basis of this article.