Investing is an essential part of growing your wealth. Instead of letting your money sit idle, you can invest in different investment instruments, such as stocks, bonds, mutual funds, fixed deposits, etc., to build a financial cushion for your future. There are many investment plans in the market to choose from. You can select the best investment plan by assessing your returns expectations, risk tolerance and investment goals.
Read on to know what the best investment plans are and how to choose the appropriate option.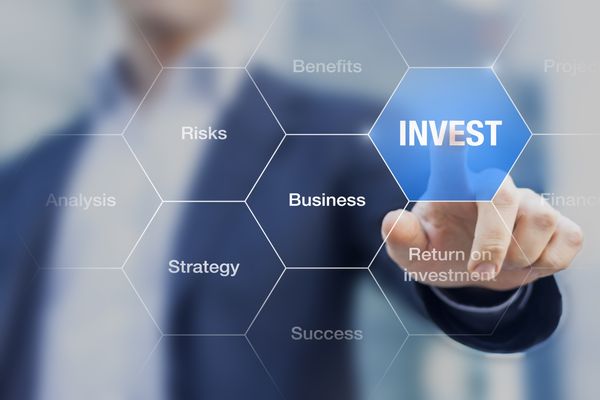 What are Investment Plans?
Investment plans are financial products that allow you to make a profit. It includes both financial assets like stocks, mutual funds, bank deposits, PPF, etc. and non-financial assets like real estate and physical gold. People invest in these plans to fulfil their financial goals, beat the effects of inflation and secure their future.
Different investment plans carry different levels of risks and potentials to generate returns. Some asset classes carry low risks while also delivering low returns. Others can carry high risks while offering higher inflation-adjusted returns.
To select the best plans for investment, you need to assess your return expectations and if you are comfortable with the associated risks. It is also a good idea to avoid 'get rich quick' schemes as there are no investment products that offer high returns with low risks.
Benefits of Investment Plan
The benefits of choosing the best investment plans are:
You can help your money beat the rising rate of inflation.
Wealth creation and preservation become possible.
You will be able to save for your retirement.
You can do better tax planning and take the maximum benefit from tax deductions and exemptions.
Other financial goals or more significant objectives can also be reached.
12 Best Investment Plans in India
The following are some of the most popular types of investment plans in India:
1. Direct Equity
Direct investment into stocks has the ability to deliver higher returns than most asset classes, though at higher risks. However, equity investments are not everyone's cup of tea. It is difficult to pick the right stocks and time entry/exit, and a mistake can lead to massive losses.
2. Fixed Deposits
Unlike stocks, these are one of the safest investment plans as they offer guaranteed returns. They offer fixed interest rates over fixed investment tenure, with penalties applicable for premature withdrawals. However, their returns barely beat the effects of inflation.
3. Public Provident Fund (PPF)
This is a popular small savings scheme that comes with a 15-year lock-in period. The interests and principal investments are backed by a sovereign guarantee, making them a safe investments. Moreover, the contributions, interest earned, and the principal amount are exempt from taxes.
4. Mutual Funds
These are pooled investments, where a fund manager manages the money of many investors to yield returns. These investment plans carry high liquidity, and their information is publicly available. There are several types of mutual funds, depending on their asset allocation, fund management, structure, etc.
5. Real Estate
Real estate is one of the fastest-growing sectors in India, as many people are buying a second home to invest in. You can earn an income by renting out your property or from capital appreciation. Real estate tends to offer high returns over the long term, though they are highly illiquid.
6. Gold
Gold is a traditional investment avenue and is typically popular in high inflation periods. However, it comes with additional costs like designing charges and store expenses and does not deliver returns as high as equities.
7. ULIP
Unit Linked Insurance Policies or ULIPs offer dual benefits of life cover and wealth creation. The returns will depend upon the type of fund that you opt for. You are free to choose the kind of funds from equity, debt, and a combination of both of these based on your risk profile and investment goals
8. Bond
A bond is a financial instrument where the issuer or debtor owes money to the holder or creditor, and the principal amount borrowed is repaid upon maturity along with interest. Here, the interest is known as a coupon, and bondholders become the company's creditors. The government also issues bonds funding its projects, such as the NHAI and REC bonds.
9. National Pension Scheme (NPS)
NPS is a voluntary defined-contribution pension system aimed at cultivating a habit of saving for retirement and other future goals. Here the fund is invested across diversified options like Government Bonds, Bills, Corporate Debentures and Shares, etc. NPS has one of the longest lock-ins until the subscriber turns 60 years old but provides an additional tax benefit of Rs50000 over and above the Rs1.5 lakh under Section 80C when tax filing.
10. National Saving Certificate
The National Savings Certificate provides a fixed income so that you can open an account with any post office branch. It is a scheme initiated by the Government of India. Small and mid investors are encouraged to invest, and they get tax benefits and stability of income. It is a low-risk, fixed-income product.
11. IPO
When an unlisted company sells its shares for the first time to the public and lists itself on the stock exchanges, it is said to be making an IPO – Initial Public Offering. It is open for all to subscribe to it – Retail investors, Qualified Institutional Investors (QIBs), High net worth individuals (HNIs)/Non-Institutional Investors (NICs) and Anchor investors.
IPOs set the base price for the particular company's stocks, which then start trading in the markets upon listing. IPOs may be a good entry point for investors to the stock market, however, note that all equities come laden with risks.
12. Senior Citizen Saving Scheme
As the name suggests, the Senior Citizen Savings Scheme is meant for senior citizens. The account can be opened with a minimum deposit of Rs. 1000. The tenure of this scheme is five years. The interest rate for the current year is 7.4%. The Senior Citizen Savings Scheme offers tax benefits.
Also Read: 10 Best Tax-Saving Investments For Salaried Employees
3-Month Investment Plan
The best investment plans with a time frame of 3 to 12 months are highly liquid. These are short-term investments like treasury bills, Government bonds, and money market instruments. They can be converted into cash very quickly. When the money is required in the near future, such investment plans can be helpful.
6-Months Investment Plan
The 6-month investment plans are for people who like to invest their money for a shorter duration. After six months, the money can be used for predefined purposes. Certificate of deposits and government securities, savings accounts, arbitrage funds, bank fixed deposits, recurring deposits, etc., can be used for this investment purpose. Nonetheless, investments always return better over long investment horizons as they get the time to compound and grow in value.
5-Year Investment Plan
Since you are investing for the long term, ensure that you keep your goals and risk appetite in mind. An ideal five-year investment plan can include fixed maturity plans, stock investments, mutual funds, arbitrage funds, fixed deposits, recurring deposits, monthly income schemes, etc. However, all these investment instruments must be used per an investment strategy devised by a certified investment planner.
Also Read: 5 Ways To Diversify Your Investment Portfolio in 2022
How to Choose an Investment Plan?
The following are some of the factors you need to consider when opting for an investment plan:
Where to invest: As there is no one all-in-one investment solution, you will want to carefully build a portfolio of multiple investments, like stocks, bonds and mutual funds. Before you invest, make sure to study the pros and cons of each option.
Risk levels: Different investors have the different risk tolerance, depending on factors like their age and financial situations. That is why you will want to determine how much risk you are willing to take and choose an investment available for the risk level.
Return on your investment: Most people are always on the lookout for the best investment plan that can increase their wealth considerably. However, it is important to remember that high returns are associated with high risks.
Investment objective: Whenever you invest your money, you will want to choose an option that fulfils your financial goals. For example, you can choose liquid and fixed-income assets for a short-term goal and equity for long-term financial goals.
Costs and expenses: Many investment plans charge money to manage them or for premature withdrawal. It is also important to consider checking all the applicable charges before choosing an investment.
Final Word
There are a lot of investment options in India with different rates of returns, risks, maturity periods, etc. Proper investment planning involves figuring out the right option based on your profile and needs. You will want to do some careful research and compare the above-mentioned factors to choose the best investment plans. To get started, visit Navi Mutual Fund today!
*Mutual Fund investments are subject to market risks, read all scheme related documents carefully.
FAQs on Best Investment Plans
Q1. When should you invest your money into financial products?
Ans: Investment is a journey where you need to keep making financial decisions to achieve a goal. Therefore, the longer you stay invested, the higher will be your returns at the end of that journey. You will ideally want to start investing when you are young or as soon as possible.
Q2. Fixed income and market-linked investments- How do they compare?
Ans: Fixed income investments carry low risks and volatility and help to preserve your accumulated wealth to meet your desired goals. Examples of such investment plans include bonds, fixed deposits, government savings schemes, etc. 
On the other hand, market-linked investments carry high risks but offer the potential for high returns. It includes volatile investments like equity mutual funds, stocks, etc.
Q3. What are the benefits of investment planning?
Ans: The following are some of the important benefits of planning your investments:
– Proper investment planning is essential for wealth creation.
– You can choose the right investment as per your financial goals, risk appetite and tenure.
– Goal-based investment makes it easier to achieve your dreams.
– With proper planning, you can get considerable tax benefits. 
Q4. What are the best investment plans for the long term?
Ans: When picking long-term investment plans, you will want to choose an option that can deliver high returns in the next 7-10 years. Equity-oriented funds, stocks, real estate, gold and savings schemes like PPF, NPS, ULIPs, etc., are ideal for the long term.
Q5. When should you opt for short-term investments?
Ans: Short-term investment plans are ideal for short-term goals like accumulating funds to buy a car. You will want to look for an option that minimises the risks of capital invested and is highly liquid. Fixed deposits, liquid funds, ultra-short duration funds and money market funds are ideal for such goals.
Q6. Which are the best investments considering risks and returns?
Ans: The traditional and popular investment products like fixed deposits, gold, PPF, NPS, real estate, recurring deposits, etc., can be included in your portfolio to avoid risks and receive reasonable returns.
Q7. How is a savings plan different from an investment plan?
Ans: Savings do not mean investments. The money lying idle in your kitty or a low-interest earning bank account will not suffice to meet your future needs as the cost of living rises alongside inflation rises. Money must be invested in various assets to earn extra income. Only then it can be termed an investment. Savings are the money set aside to meet unforeseen or contingent expenses.
Q8. Is an investment plan Good for me?
Ans:  To create wealth and secure your future against all odds, you must make your investment plan. It induces a habit of regular contribution towards building a corpus optimum for your overall financial well-being. Kindly reach out to a financial advisor if you need help creating the best investment plan.
Before you go…
Want to put your savings into action and kick-start your investment journey 💸 But don't have time to do research? Invest now with Navi Nifty 50 Index Fund, sit back, and earn from the top 50 companies.
Mutual Fund investments are subject to market risks, read all scheme-related documents carefully.
This article has been prepared on the basis of internal data, publicly available information and other sources believed to be reliable. The information contained in this article is for general purposes only and not a complete disclosure of every material fact. It should not be construed as investment advice to any party. The article does not warrant the completeness or accuracy of the information and disclaims all liabilities, losses and damages arising out of the use of this information. Readers shall be fully liable/responsible for any decision taken on the basis of this article.