Arbitrage funds are a type of mutual fund which invests mainly in equities and allows an investor to purchase and sell securities in various markets. It is a hybrid fund that gains profits through price differentials in the market.
The mutual funds market is known for its volatility, however it's also one of the most high-returns generating investment options. Arbitrage mutual funds capitalise on price differentials, like the difference in cash pricing or futures market.
So, rather than waiting for your purchase to gain value, your fund manager will buy stock in the cash market and then sell it in the futures market. Buying arbitrage funds in India is a good way of making profits in a volatile market without taking many risks.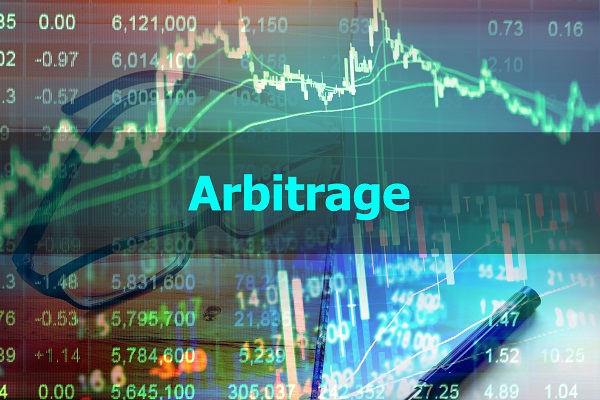 Who Should Invest in Arbitrage Funds?
Arbitrage funds are like debt funds when it comes to their risk profiles. They gain what is called an arbitrage profit by leveraging the market inefficiencies. Many arbitrage funds use the Crisil BSE 0.23% Liquid Fund Index which you can use to keep track of performance.
If you want to invest in equities but do not want to bear the risks, arbitrage mutual funds are for you. It gives an investor a chance to park their surplus funds safely in a constantly fluctuating market.
These funds are most beneficial for investors who are looking for short or medium-term financial gains. However, a fund manager will only invest your money when there are definite opportunities to earn returns.
Also Read – Balanced Mutual Fund
Why Should You Invest in Arbitrage Funds in 2022?
1. Low-risk
The prime benefit of investing in these funds is that they involve low risk. It makes profits when only the market fluctuates. Thus, it defeats the risk of a volatile market. Also, as the securities are being bought and sold simultaneously, there is no long-term risk involved as well.
2. Performs Well in a Volatile Market
Unlike other low-risk securities, these funds flourish in a highly volatile market. This is because fund managers can take advantage of significant fluctuations in individual stocks through buying/selling.
3. Taxed as Equity funds
The portfolio of arbitrage funds consists of 65% equity funds; thus, they are taxed like equity funds. So, if you keep your shares in these funds for more than one year, the profit will be taxed at a capital gains rate, which is much lower than the income tax rate.
Top 5 Arbitrage Funds in India
Fund Name
Features
Kotak Equity Arbitrage Fund
Expense ratio: 0.44%
AUM of Rs. 24,999.78 crores as of 20th October 2021
5-yr return: 5.93%
NAV: Rs. 31.05 as of 20th October 2021
UTI Arbitrage Fund
Expense ratio: 0.36%
AUM of Rs. 6128.20 crores as of 20th October 2021
5-yr return: 5.4%
NAV: Rs. 27.99 as of 19th October 2021
BNP Paribas Arbitrage Fund
Expense ratio: 1.07%
AUM of Rs. 713.14 crores as of 30th September 2021
1-yr return: 3.83%
NAV: Rs. 12.93 as of 19th October 2021
Aditya Birla Sun Life Arbitrage Fund
Expense ratio: 0.31%
AUM of Rs. 8675.34 crores as of 19th October 2021
5-yr return: 5.3%
NAV: Rs. 21.27 as of 19th October 2021
Axis Enhanced Arbitrage Fund
Expense ratio: 0.31%
AUM of Rs. 3674 crores as of 31st August 2021
5-yr return: 5.36%
NAV: Rs. 14.95 as of 19th October 2021
Factors to Consider Before Investing in Arbitrage Mutual Funds
1. Financial Goal
It is important to go through a fund's investment objective to ensure that these align with your financial goal. Arbitrage funds are a great option for those investors who have excess funds and want to make short to medium-term profits.
As these funds offer high profits when the market is volatile, it is considered better to invest a lump sum amount. When price differentials are favourable, you can also transfer your investment from equity funds to arbitrage funds.
2. Returns on Investment and Risks
Arbitrage funds are known for having low risks because the fund manager buys a stock in a market and immediately sells them to another. But the chances of finding good price differentials are few; thus, the investments aren't as impressive as other funds. These funds attract those investors who are looking to make average returns and take low risks. 
3. Expense Ratio
Fund houses charge a certain amount every year from investors to manage their mutual funds. This expense ratio is a percentage of assets that the fund manager charges.
As a fund manager conducts multiple transactions every day for arbitrage funds, their fees can be quite high. Even the exit and entry load can be hefty for these funds. Thus, you should review these costs before investing.
Also Read- Overnight Mutual Funds
Final Word
The low-risk strategy offered by arbitrage funds in India has been appealing to investors in 2021. They are amongst the few mutual fund schemes that actually show gains when the market is volatile. Their payoff is unpredictable, but for risk-averse investors, they are the best schemes to generate returns. 
In case you want to explore the power of passive investing, you can start investing with Navi Mutual Fund. Download the Navi app and get access to a host of funds, including the Nifty 50. With Navi, you also yet to enjoy the lowest expense ratio, which eventually brings down the overall cost of the fund, thereby increasing your returns!
Frequently Asked Questions
Q1. Are arbitrage funds risk-free?
Ans: Arbitrage funds are known for having low risks, but they are not risk-free. They do not have risks that are part of long-term investments, but there is no guarantee that your profits will always increase. 
Q2. How are arbitrage funds taxed? 
Ans: When it comes to taxing, arbitrage funds are treated as equity funds. If you hold on to your investment in the fund for less than 12 months, you will be taxed 15% capital gain tax. But for more than a year of holding, you will pay 10% capital gain tax. 
Q3. What things should investors keep in mind before investing in arbitrage funds?
Ans: An investor should see the returns projected by the scheme. Also, take into consideration the cost of investment, investment horizon, your financial goal and the tax you will have to pay on the gains. 
Q4. Can arbitrage funds give negative returns?
Ans: The chances of this happening are less, but it is not impossible. Arbitrage funds are known for giving short-term profits, but in a longer time period, they can give negative returns. These negative returns will only be there for a short span. 
Q5. Which is less risky, a debt fund or an arbitrage fund?
Ans: The risk profile of arbitrage funds is similar to that of debt funds. Short-term debt funds like liquid funds are usually considered to be safer as they are not dependent on market volatility.
Before you go…
Disclaimer: Mutual Fund investments are subject to market risks, read all scheme-related documents carefully before investing.