A hedge fund is a privately pooled investment that uses various complex strategies to deliver high returns while 'hedging' risks. Hedge fund firms collect funds from accredited investors such as financial institutions, insurance companies, HNIs (high-net-worth individuals), and pension funds.
This post lists the best-performing hedge funds of 2022, features, benefits and things to consider before investing in hedge funds. Read on!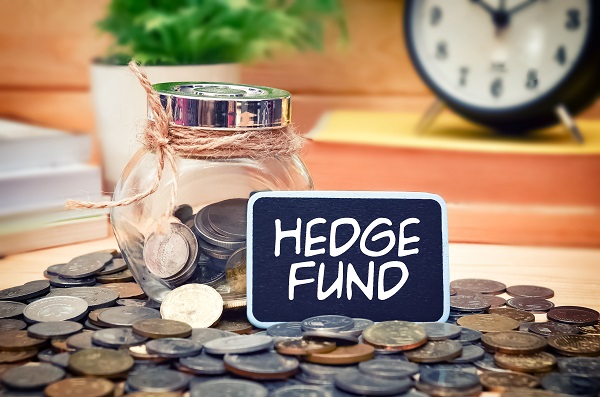 10 Best-Performing Hedge Funds of 2022
The following hedge fund firms are the largest in terms of AUM (Assets Under Management).
| | | |
| --- | --- | --- |
| S No. | Name of the Hedge Fund Firm | AUM |
| 1. | Blackrock Advisors | $10 trillion as of December 31 2021 |
| 2. | Citadel Advisors LLC | $244.3 billion as of May 27 2021 |
| 3. | Bridgewater Associates | $223 billion as of November 19 2021 |
| 4. | AQR Capital Management | $164.4 billion as of November 24 2021 |
| 5. | Renaissance Technologies | $130 billion as of June 3 2021 |
| 6. | Man Group Plc | $77 billion as of June 30 2021 |
| 7. | Two Sigma Investments LP | $68.9 billion as of September 27 2021 |
| 8. | DE Shaw & Co. | $60 billion as of December 1 2021 |
| 9. | Millennium Management | $57 billion as of December 31 2021 |
| 10. | Elliot Asset Management | $51.5 billion as of December 31 2021 |
How Do Hedge Funds Work?
Hedge funds are unregistered private investments that invest and trade across a wide variety of markets and instruments. Due to their high-risk and high potential returns, only high net-worth individuals and institutions invest in them. Unlike mutual funds, these funds do not have to register with SEBI or disclose their NAV (Net Asset Value).
A hedge fund can invest in all sorts of asset classes, including stocks, bonds, derivatives, currencies, futures, options, convertible securities, real estate, etc. These funds strive to 'hedge' risks against market fluctuations. They tend to employ substantial leverage, holding long and short positions in listed and unlisted securities.
Hedge funds require a lot of active management by fund managers. They have almost complete discretion in choosing the portfolio composition and investment strategies. This allows highly skilled fund managers of the best hedge funds to quickly respond to market conditions and adjust portfolio and risk exposure.
In India, hedge funds were introduced relatively recently in 2012 under SEBI Regulations 2012. They fall under category III of Alternative Investment Funds (AIF). To qualify as a hedge fund, a fund needs to have a minimum corpus of Rs. 20 crore and a minimum investment of Rs. 1 crore per investor.
Also Read: Hedge Fund vs Mutual Fund: Where Should You Invest In 2022?
Types of Hedge Funds
There are mainly two types of hedge funds. They are as follows:
Domestic Hedge Funds:

These funds are available only for investors subject to taxes from their origin country.

Offshore Hedge Funds:

Offshore funds are available for investors outside one's home country. These are usually established in countries with low taxation.
Features of Hedge Funds
Only accredited investors who are able to invest at least Rs.1 crore can invest in hedge funds.

Hedge funds usually come with a lock-in period, with withdrawals allowed monthly or quarterly.

Firms offering hedge funds are typically private investment partnerships or offshore investment corporations.

They are not required to register with SEBI or disclose their NAV regularly.

Owing to their very aggressive nature, these funds come with huge risks.
Who Should Invest in Hedge Funds?
Hedge funds are private investments and not open for everyone like mutual funds. Only accredited investors, including financial institutions and HNIs, can invest in these funds. Another important thing to note is that SEBI bears no responsibility for hedge funds.
With a minimum investment of Rs. 1 crore, these funds tend to be on the costly side. Hence, only HNI and institutional investors with considerable surplus funds and risk appetite can afford them. They also come with a high expense ratio and taxation. This is because investors will have to consider all costs before investing.
Regular small investors cannot invest in these funds. Instead, they can consider cost-effective options such as the Navi Nifty 50 Index Fund. It lets you invest in the top 50 Indian companies with one of the lowest expense ratios in its category. Visit Navi Mutual Fund to explore the different options.
*Mutual Fund investments are subject to market risks, read all scheme-related documents carefully.
Benefits of Investing in Hedge Funds
Hedge funds are designed to align the interests of investors and fund managers. The high watermark clause incentivises the fund manager to deliver high returns.

Hedge funds cover all sorts of asset classes only limited by their mandate. This allows fund managers to employ complex diversification strategies.

Investors get the benefit of a fully customised portfolio and personalised services.

Returns from these investments are usually independent of the market index. Hence, they are less prone to market fluctuations. This reduces overall portfolio volatility.

These funds take advantage of the mispricing of securities by utilising short-term trading methods.
Things to Consider before Investing in the Hedge Funds
Risks and Returns:

As hedge funds offer the highest maximum potential returns, they also come with very high risks. Due to their high aggressiveness, losses can be very high similar to profits promised.

Investment Goals:

Every hedge fund comes with its own financial goals and philosophy, which influences its strategies. Investors will need to check if the fund's goals align with their own before investing.

Expenses:

Besides an

expense ratio

, these funds also charge a management fee. In India, the expense ratio can be up to 2%, while management fees can be around 1-2%. There is also a considerable performance fee of around 10-15% applicable.

Taxation:

As it is a Category III AIF, taxes are applicable at the investment fund level. Unitholders are not liable to pay taxes on these funds.
Also Read: Best Gold Mutual Funds in India to Invest in 2022
Final Word
Hedge funds are an investment option targeted towards high net-worth individuals and large institutions. They apply various complex investment techniques, including hedging and arbitrage, to achieve their financial goals. The best hedge funds seek to minimise market risks while aggressively pursuing high returns.
FAQs on Best Hedge Funds
Does SEBI regulate hedge funds in India?


Although hedge funds do not have to register with SEBI or disclose NAV, they are still regulated by SEBI. The market regulator does not leave these funds unattended but closely regulates and monitors such products. However, SEBI has no legal obligations for these funds.

Why are hedge funds risky despite their namesake?


Hedge funds are supposed to eliminate risks on their investment. However, their strategies to maximise returns while 'hedging' end up creating high risks. Due to their highly aggressive nature, their losses can be as high as their promised returns.

What is a threshold fee for hedge funds?


Threshold fees are for the benefit of investors who do not want to pay extra fees when their funds are not growing. Each time a hedge fund crosses a certain threshold, it charges this fee.

Can a hedge fund charge a 10% incentive fee for generating a 3% return?


No, hedge funds follow the concept of hurdle fees so that they cannot charge high incentive fees for small returns. Under this system, they can charge the hurdle fee only on returns above a specific benchmark that is expected from the fund.

What are the differences between mutual funds and hedge funds?
Unlike hedge funds, mutual funds are registered with SEBI and must disclose their NAV at the end of a day. Any investor can invest in mutual funds as they only need Rs. 500 to start investing, while hedge funds are only meant for HNIs and large institutions.
Before you go…
Looking for instant 🚀 personal loans 24*7 anywhere, anytime? Install the Navi app on

Android

or

iOS

now!

Or, maybe you're looking to buy that house you've been eyeing 🏠 and you need a loan of up to Rs. 10 crores

. Install the Navi app on Android or iOS now and get instant in-principle approval right away! Interest rates starting at 6.46% p.a.
How about an affordable health insurance policy 👨‍⚕️ starting at a monthly premium of just Rs. 241? Install the Navi app on Android or iOS now and get your policy in

under 2 minutes.

Instead, want to put your savings into action and kick-start your investment journey 💸 But don't have time to do research. Invest now with

Navi Nifty 50 Index Fund

, sit back, and earn from the top 50 companies.