The expense ratio is a fee that fund houses charge from their investors to cover their operating expenses. This includes management fees, administrative costs as well as marketing expenses, etc. Therefore, expense ratios directly affect returns earned by individuals on their investments. To know about the lowest expense ratio mutual funds in India, read on!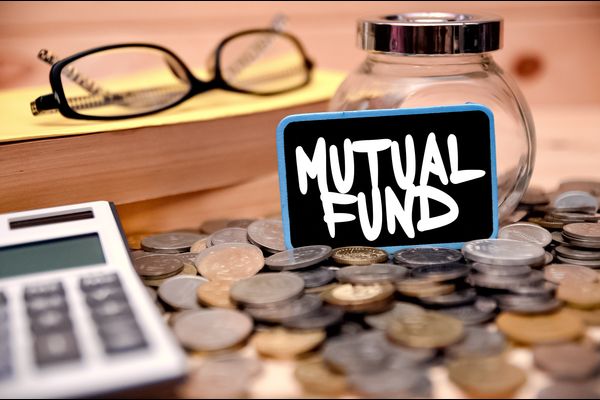 What is a Low Expense Ratio?
An expense ratio is basically per unit charge of operating a fund. Every fund manager has a large team that assists him/her in carrying out diverse and complex functions of a mutual fund. It includes auditors, advisors and advertisers who play an important role in managing the fund's risks and generating returns. All these are covered under expense ratios. One must consider the fees charged before investing their money.
Fund managers compute it as total expenses to total assets under management of the fund. If the total assets under management are small, then that fund will have a high expense ratio. This is because fund houses have a lower base to cover operating costs. They also have lower leverage to achieve economies of scale.
On the other hand, if a fund has a huge amount of assets under management, then that mutual fund scheme or fund could come with a lower expense ratio. As a large corpus gives managers the leeway to operationalise the funds efficiently, it could lead to lower managing costs and thus lower expense ratio. The lower the expense ratio, the higher will be the return realised by individuals and vice versa.
Also Read: Taxation In Mutual Funds: Mutual Fund Tax Calculation
10 Mutual Funds With Low Expense Ratio
Here are some mutual funds with the lowest expense ratios in 2022:
| | | | |
| --- | --- | --- | --- |
| S No | Fund name | 3 years annualised return (%) | Expense ratio |
| 1. | Navi Nifty50 Index Fund | – | 0.06 |
| 2. | Nippon India Jr BeEs Fund of Fund Regular | 13.80 | 0.28 |
| 3. | ICICI Prudential Sensex Fund | 13.80 | 0.29 |
| 4. | UTI Nifty Index Fund Regular Growth | 13.70 | 0.31 |
| 5. | IDFC Nifty Fund | 13.60 | 0.35 |
| 6. | ICICI Prudential Passive Fund Growth | 13.50 | 0.36 |
| 7. | HDFC Index Sensex Fund | 13.80 | 0.40 |
| 8. | HDFC Index Nifty 50 Fund | 13.80 | 0.40 |
| 9. | Nippon India Index Fund | 13.50 | 0.40 |
| 10. | DSP Nifty 50 Index Fund Regular | 13.40 | 0.41 |
*Mutual Fund investments are subject to market risks, read all scheme-related documents carefully.
**This table is for illustrative purposes only. Mutual Funds are subject to market risk. Read all scheme related documents carefully before investing.
These are some of the mutual funds one can look for which have the lowest expense ratios in the market.
How to Choose Mutual Funds having Low Expense Ratios
One of the most important factors that investors must consider before investing in a mutual fund is its expense ratio. Fund houses charge a fee for covering the expenses associated with running a mutual fund scheme. SEBI has maintained an upper ceiling in terms of levying an expense ratio. No fund house can charge an expense ratio exceeding 2.25%. Therefore, individuals must thoroughly read the terms and conditions, which contain all details about these operating costs. An individual looking to stay invested in the long term must choose the mutual fund with lower expense ratios as higher fees will have a compounding effect and will severely affect net proceeds.
For example, Mr Yadav wants to invest in a large-cap fund for 20 years. He has confusion between two established fund houses, both offering similar returns. One offers a return of 12.5% per annum, whereas the other offers a return of 13%. Now, the first fund house charges an expense ratio of 0.75%, whereas the latter charges an expense ratio of 2%. This means that the net return in the first fund will amount to 11.75%, and in the second fund, it will be 11%. Although the first mutual fund scheme has a lower annual return potential than the second one, he should always go for the first one because of the lower expense ratio in the first scheme. Hence, one must do market research and go for the lowest expense ratio mutual fund.
Also Read: Mutual Funds Vs Stocks: 8 Key Differences Between Stocks Vs Mutual Funds
Benefits of Low Expense Ratio Mutual Funds
One of the biggest benefits that an investor reaps with a mutual fund with a low expense ratio is the potential to earn better returns on their investments. As fund houses deduct the operating fees from investors' realised value and transfer the net proceeds into their bank accounts, low costs could lead to higher returns and vice versa.
A low expense ratio will allow higher wealth accumulation at a swift pace. It will therefore help investors in fulfilling their investment goals within the investment timeframe.
Final Word
As discussed above, the expense ratio is one of the most important factors that an investor should consider before choosing a mutual fund to invest in. They should do thorough market research to choose a fund with a low expense ratio. In case you're looking for low expense ratio mutual funds, explore Navi Mutual Fund. You could find a host of low-index mutual funds to invest in with Navi.
FAQs on Low Expense Ratio Mutual Funds
Q1. What are the main components of the expense ratio?
Ans: There are three main components of expense ratio – management fees, administrative costs and promotional expenses. Management fees are professional remuneration paid to fund managers for managing a mutual fund scheme. Fund houses hire professional fund managers who bring experience and expertise with them to handle tough scenarios. However, they need to be paid hefty remuneration to come on board.
  Q2. What is covered under administrative costs in the expense ratio?
Ans: Administrative costs cover the day-to-day running expenses of these mutual fund schemes. It includes customer support expenses, records storage and collection expenses, office infrastructure expenses, and costs incurred in research and analysis of various securities.
Q3. Are there any other charges apart from the expense ratio in mutual funds?
Ans: Yes, there are other charges that a fund house can levy on its investors. It includes advisory charges and exit load. Advisory charges are over and above the expense ratio and levied by fund houses as consultancy fees. Exit loads are redemption charges that a fund house levies on investors if they wish to withdraw from the fund before a stipulated date.
Q4. How can one reduce the expense ratio on their investment?
Ans: If investors are concerned about paying high expense ratios, then they can go for passive mutual funds like index funds or ETFs. These are passively managed, and hence a manager has a very limited role in generating returns, so they have very low expense ratios.
Q5. What are index funds?
Ans: Index fund is a category of mutual fund which replicates an index like the Nifty 50 or Sensex. Fund managers in these funds create a portfolio with similar weightage for stocks listed on a particular index. The Net Asset Value of these funds fluctuates as per movements in stock exchanges.
Before you go…
Want to put your savings into action and kick-start your investment journey 💸 But don't have time to do research? Invest now with Navi Nifty 50 Index Fund, sit back, and earn from the top 50 companies.
Disclaimer: Mutual Fund investments are subject to market risks, read all scheme-related documents carefully.
This article has been prepared on the basis of internal data, publicly available information and other sources believed to be reliable. The information contained in this article is for general purposes only and not a complete disclosure of every material fact. It should not be construed as investment advice to any party. The article does not warrant the completeness or accuracy of the information and disclaims all liabilities, losses and damages arising out of the use of this information. Readers shall be fully liable/responsible for any decision taken on the basis of this article.