Mr Singh is planning to invest in mutual funds via the lump sum route for capital appreciation. Although he understands the risks associated with this investment mode, he prefers lump sum to SIP.
Nevertheless, he might want to consider the features and benefits of this investment route and know about the best mutual funds for lump sum investment to make an informed decision.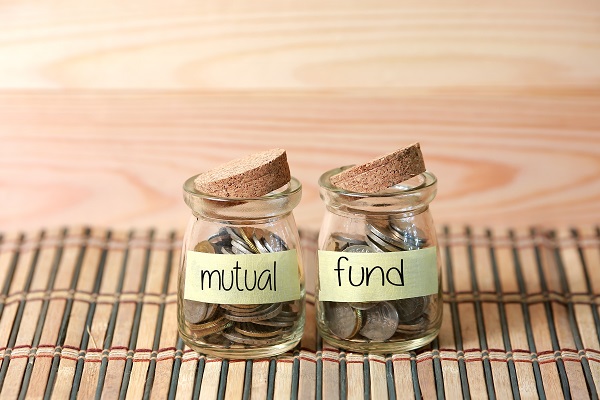 Top 10 Mutual Funds for Lump Sum Investments
In the case of the lump sum mode, individuals allocate a bulk amount to a mutual fund scheme in one go. Here are some of the best mutual fund schemes for investors looking to opt for the lump sum route:
| | |
| --- | --- |
| Mutual funds for lump sum investment | 5-year returns |
| Quant Tax Plan – Direct Plan – Growth | 27.08% |
| Mirae Asset Tax Saver Fund – Direct Plan – Growth | 23.51% |
| BOI AXA Tax Advantage Fund – Direct Plan-Growth | 23.19% |
| Canara Robeco Equity Tax Saver – Direct Plan-Growth | 21.56% |
| IDFC Tax Advantage (ELSS) Fund – Direct Plan – Growth | 20.94% |
| PGIM India Long Term Equity Fund – Direct Plan-Growth | 19.02% |
| Kotak Tax Saver Scheme – Direct Plan-Growth | 18.49% |
| DSP Tax Saver Fund – Direct Plan-Growth | 18.40% |
| Union Long Term Equity Fund – Direct Plan – Growth | 17.24% |
| Navi Large Cap Equity Fund – Direct Plan – Growth | 16.04% |
*NAV and returns data as on 9 December 2021
Features of a Lump Sum Investment
Investment amount
Individuals choosing mutual funds for lump sum investments can make a single investment with a minimum amount of Rs. 5,000. After the initial lump sum investment in the scheme, one can make subsequent investments in multiples of Rs. 1,000.
Investment horizon
An individual investing in lump sum equity funds can consider a long-term investment horizon for wealth appreciation. Alternatively, one might consider putting the lump sum investments in other types of mutual fund schemes, such as a liquid fund, to fulfil short-term investment goals.
Market volatility
Considering the bullish and bearish market trend, investors might want to invest a lump sum in mutual funds and hold on to it for a longer period. The benefits of this investment mode are pronounced during low market periods. This is because one can buy more units owing to the lower NAV and sell them later on when the NAV increases, thus making substantial financial gains.
Also Read – https://navi.com/blog/large-and-small-cap-funds/
Benefits of Lump Sum Investments
Invest a substantial amount
One can invest a big amount in a mutual fund scheme through this investment mode. The value of the investment increases significantly during a period of market growth.
It offers convenience
On investing through this mode, individuals need not be required to keep track of the investment dates. Furthermore, they do not need to have a certain amount in their bank account every month to invest.
How to Invest in Mutual Funds for Lump Sum Investments?
To invest via the lump sum mode in mutual funds, individuals may consider opting for a direct or regular plan.
In the case of the former, investors allocate their funds to a scheme directly via the fund house. No third-party (broker/distributor) is involved in the transaction.
For example, You can start investing in the Navi Nifty 50 and other Navi Mutual Funds through Zerodha, Paytm Money and Groww, to name a few.
Alternatively, investors can opt for a regular plan. In this case, one routes the transaction in a scheme via a financial intermediary.
Also Read – https://navi.com/blog/all-about-flexi-cap-funds/
Differences between Systematic Investment Plan and Lump Sum
Investors comfortable with one-time investment might consider the lump sum mode. However, one might choose to make periodically fixed or variable investments by opting for a systematic investment plan (SIP).
The investment horizon for lump sum mode might depend on an individual's goals and market trends. For instance, in the case of a downtrend, investing in lump sum mode might generate substantial benefits and vice versa. In the case of SIP investments, the tenure usually depends on investment goals only.
Costs of lump sum investments are generally higher than SIPs as one usually needs to allocate at least Rs. 5,000 to a scheme as the initial amount of investment.
Unlike SIPs, lump sum investments do not offer the benefit of rupee cost averaging to investors.
Things to Consider before Investing Lump Sum in Mutual Funds
Financial stability
As investors need to pay a substantial amount in case of this investment mode, they might want to consider their financial situation before investing.
Current income
Individuals with substantial income might consider opting for a lump sum mode.
Risk appetite
Before investing in equity funds through the lump sum mode, one might want to consider their risk profile. After all, their investments in the schemes are subject to market fluctuations. A substantial investment in a fund through this mode might lead to huge losses if an investor does not account for the market volatility.
Investment goals
One might want to consider his/her financial goals before choosing to invest via the lump sum mode.
Final Word
The lump sum investment mode can be a suitable mode for investors with respect to their financial goals. However, knowing everything about this mode might help individuals to make the right decision. In this regard, referring to the aforementioned list of mutual funds for lump sum investments can be a good start.
Frequently Asked Questions
Q1. Who should invest a lump sum amount in mutual funds?
Ans: Lump sum investment in mutual funds might be suitable for individuals who are aware of the market valuations. Generally, investments in lump sum mode during high market trends might lead to lower returns in future.  Alternatively, one can benefit from these investments when the valuations are low. 
Q2. What is an SIP?
Ans: A systematic Investment Plan is an investment mode where an individual can invest a fixed sum at regular intervals, for example, on a quarterly, monthly or half-yearly basis. The investment cost is lower in SIPs, meaning one can start investing with a low amount such as Rs. 500. By opting for this mode, investors can build a regular savings habit. 
Q3. How to use a lump sum calculator?
Ans: To compute the future value of your investments using a lump sum calculator, you must follow these steps:
Enter the investment amount
Choose the timeframe for which you wish to stay invested in a scheme (investment duration)
Enter the expected rate of return
Once you enter these details, the lump sum calculator will compute your estimated returns. Moreover, it will show the total investment value at the end of the investment time period. 
Q3. How to select the best mutual funds for lump sum investment in India?
Ans: Investors must take certain factors into consideration when choosing a mutual fund scheme for lump sum investment: 
Risk appetite
Investment goal
Past returns
Fund managers' experience 
Investment time horizon 
Besides these, it is vital to compare the expense ratio of the schemes before making a decision.
Q4. What are the benefits of a lump sum calculator?
Ans: Investors can enjoy the following benefits by using a lump sum calculator:
It shows the estimated returns for the investment duration.
This online tool enables investors to manage their finances more efficiently as they get to know the estimated returns at the end of the investment time period. 
It is easier for individuals to compute the estimated returns using a lump sum calculator as they can avoid manual calculations.
Before you go…
Looking for instant 🚀 personal loans 24*7 anywhere, anytime? Install the Navi app now!
Or, maybe you're looking to buy that house you've been eyeing 🏠 and you need a loan of up to Rs. 5 crores. Install the Navi app now and get your instant in-principle approval right away! Interest rates starting at 6.40% p.a.
How about an affordable health insurance policy 👨‍⚕️ starting at a monthly premium of just Rs. 241? Install the Navi app and get your policy in under 2 minutes
Instead, want to put your savings into action and kick-start your investment journey 💸 But don't have time to do research. Invest now with Navi Nifty 50 Index Fund, sit back, and earn from the top 50 companies.
Disclaimer: Mutual Fund investments are subject to market risks, read all scheme-related documents carefully.