Hybrid funds refer to mutual fund schemes that invest in multiple asset classes, including debt and equity. The foundation of hybrid funds is based on three aspects- diversification, asset allocation, and correlation. Based on the scheme's goal and asset allocation, there are several types of hybrid funds.
To help you choose the right scheme, we'll be discussing all details regarding hybrid funds, including their different categories, benefits, tax implications etc. But first, let's take a look at some of the best hybrid funds.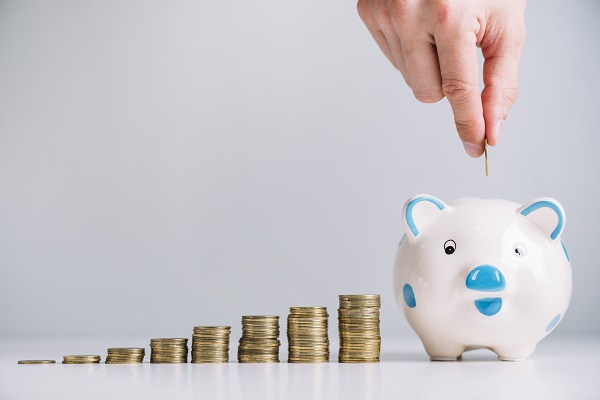 Top 10 Hybrid Funds in India 
Here is a tabular representation of the top hybrid funds in India based on 3-year returns:
| | |
| --- | --- |
| Name of the Scheme | 3-year Returns |
| Quant Absolute Fund – Direct Plan – Growth | 30.00% |
| BOI AXA Mid & Small Cap Equity & Debt Fund – Direct Plan – Growth | 24.41% |
| Kotak Equity Hybrid – Direct Plan – Growth | 21.44% |
| ICICI Prudential Equity & Debt Fund – Direct Plan – Growth | 20.65% |
| BNP Paribas Substantial Equity Hybrid Fund – Direct Plan – Growth | 20.21% |
| DSP Equity & Bond Fund – Direct Plan – Growth | 19.96% |
| Axis Equity Hybrid Fund – Direct Plan – Growth | 19.46% |
| Canara Robeco Equity Hybrid Fund – Direct Plan – Growth | 19.13% |
| Mirae Asset Hybrid Equity – Direct Plan – Growth | 18.62% |
| Navi Equity Hybrid Fund – Direct Plan – Growth | 15.03% |
*Returns and NAV data as of December 7 2021
Different Types of Hybrid Funds
Before you invest in any of the best hybrid funds, it is vital to know the various types of hybrid funds. So let us take a look at them.
Aggressive hybrid funds
As per the rules of the Securities and Exchange Board of India (SEBI), these schemes need to invest at least 65% and a maximum of 80% of the fund corpus in stocks and equity-related instruments.
The high equity exposure of aggressive funds provides investors with the possibility of earning high returns. That said, the underlying debt instruments cushion the impact of stock market fluctuations.
Multi-asset allocation funds
These hybrid mutual funds must invest in more than two asset classes. Moreover, the proportion of investment in each asset class needs to be at least 10%. Fund managers of these funds decide the asset allocation, keeping in mind the objective that the scheme was set up to achieve.
Conservative hybrid funds
As per SEBI regulations, these funds must allocate 10% to 25% of the investment corpus to stocks and equity-related instruments. The rest of the financial assets, i.e., 75% to 90% of the fund corpus, need to be invested in debt instruments.
Such schemes are suitable for investors who aim to generate stable income. The equity portion of the portfolio boosts the overall returns of a conservative hybrid fund.
Arbitrage funds
Arbitrage is an investment strategy, which involves purchasing securities in the cash market and selling them simultaneously in the futures market to make financial gains. These hybrid funds follow this strategy to generate stable returns for investors.
SEBI's rules make it mandatory for these schemes to invest 65-100% of the financial assets in equity and equity-related instruments.
Balanced hybrid funds
Balanced hybrid funds allocate at least 40% and a maximum of 60% of the pooled funds to both equity and debt instruments. Note that the fund manager of these hybrid schemes cannot utilise the arbitrage strategy to generate returns for investors. 
Equity savings funds
An equity savings fund invests in equity, debt and derivatives with the aim to balance the portfolio risk and returns. These hybrid mutual fund schemes invest a minimum of 65% in equity, while the remaining (10-35%) is invested in debt instruments and derivatives.
Also Read – https://navi.com/blog/xirr-in-mutual-funds/
Benefits of Investing in the Best Hybrid Funds
Here are some of the advantages of investing in a hybrid mutual fund:
Exposure to more than a single asset class
Since hybrid funds allocate the financial assets to multiple asset classes, individuals can get exposure to multiple asset classes by investing in a single mutual fund scheme.
Active management of portfolio risk
Fund managers of hybrid funds alter the proportion of investment in equity and debt, which are non-correlated asset classes to manage portfolio risk.
Portfolio diversification
Hybrid funds offer portfolio diversification by investing in multiple asset classes and their sub-classes. For example, the equity portion may comprise stocks across different market capitalisations.
Suitable for various risk profiles
There are different options available for investors with low, moderate or high-risk appetites. An investor with low risk-bearing ability may consider investing in funds that primarily invest in debt, for example, the Navi Regular Savings Fund.
On the flip side, individuals with a high risk-bearing capacity can choose to invest in an equity-oriented hybrid mutual fund scheme, such as the Navi Equity Hybrid Fund.
Download the Navi app from the google store today and start your investing journey with Navi.
Access to professional expertise
Fund managers with many years of experience in the investment world rebalance the portfolio of such mutual fund schemes as per the market scenario. On account of this, investors do not have to monitor the performance of securities all the time.
Moreover, individuals don't have to make investment decisions, which can be challenging considering the dynamic nature of the market.
Who Should Invest in Hybrid Funds?
Hybrid funds are a suitable option for investors looking for a safer investment option than equity mutual funds. These schemes also suit investors who are seeking higher returns than debt funds.
The equity components in a hybrid fund's portfolio offer the opportunity to generate high returns. At the same time, the debt exposure safeguards the portfolio value from price fluctuations in the stock market.
Taxation on Hybrid Funds
When hybrid funds invest at least 65% of the fund corpus in equity and equity-related instruments, they are taxed as equity funds. This means that short term capital gains (STCG) attract 15% tax every year while long term capital gains are subject to 10% tax annually.
Note that individuals do not need to pay capital gains tax if their long term capital gains do not exceed Rs. 1 lakh.
On the other hand, if hybrid funds allocate a minimum of 65% of the investment corpus to debt instruments, they are taxed like debt funds. Accordingly, short term capital gains are taxed according to the individual's income tax slab rate. On the other hand, a flat tax rate of 20% is applicable on long term capital gains along with indexation benefits.
Things to Consider Before Investing in Hybrid Funds
Make sure to take the following aspects into consideration before allocating your savings to any of the best hybrid funds:
Expense ratio
The expense ratio is an annual fee that every asset management company (AMC) imposes on investors of a mutual fund scheme to cover the expenses incurred for running the fund. Therefore, make sure to compare the expense ratio of different hybrid fund schemes before opting for a scheme.
Remember, the expense ratio is not the only parameter. There are other factors that you must consider.
Investment objective
This refers to the financial goals that you want to fulfil. It could be financing your child's education or building a retirement corpus. Identify your investment goal and make sure that it is in line with the fund's objective before investing.
Risk appetite
The risk-bearing ability is not the same for all investors. While some may have a high-risk appetite, others may want to take minimum risk. Hence, it becomes essential for investors to assess their risk profile before investing in hybrid funds.
Investors with high-risk bearing capacity may consider investing in a scheme that primarily invests in equity and equity-related instruments. On the other hand, risk-averse individuals may consider investing in hybrid funds that allocate the majority of their fund corpus to debt securities.
Past returns
For individuals who are looking to invest in hybrid funds, it is crucial to check a fund's historical performance and compare it with that of other schemes of the same category. The past returns of a scheme indicate if the fund has been run well enough.
That said, keep in mind that the historical performance of a fund does not give any indication in relation to its future performance.
The fund manager's track record
When choosing a hybrid fund, it is vital for investors to consider the track record and experience of the fund manager. After all, they're all actively involved in all buy-and-sell decisions. In other words, whether or not a scheme will be able to fulfil its predetermined objective depends upon the efficiency of a fund manager.
Mode of investment
Individuals have two options when it comes to the investment mode- lump sum and SIP. The first route allows investors to allocate a large sum of money to a mutual fund scheme all at once. That said, if one chooses an SIP, he/she can invest a certain amount at regular intervals (monthly, quarterly, etc.).
Also Read – https://navi.com/blog/everything-about-equity-mutual-funds/
Final Word
Investing in the best hybrid mutual funds can be a prudent move for individuals who aim to maximise their portfolio returns. That said, make sure to compare the different schemes and choose the one which is best suited for your financial goals.
Frequently Asked Questions
Q1. Do hybrid funds come with a lock-in period?
Ans: No, hybrid mutual fund schemes do not come with a lock-in period. Individuals can choose to redeem their units at their convenience. One simply has to place a request with the asset management company (AMC). 
Q2. How long should I stay invested in hybrid mutual fund schemes?
Ans: When it comes to choosing the investment duration, there is no readymade solution. Your investment time horizon completely depends upon your financial objectives. That said, keep in mind that the longer the duration of investment, the higher the potential returns owing to the power of compounding. 
Q3. What is the exit load?
Ans: Exit load refers to a charge that an AMC imposes on an individual if he/she sells the units in a scheme before a certain timeframe. Note that an exit load may not be imposed in the case of all hybrid fund schemes. 
Make sure to read the scheme related documents before investing to know whether an exit load will be applicable upon premature redemption. 
Q4. What is the difference between a direct plan and a regular plan?
Ans: A direct plan in mutual funds is offered by fund houses to investors directly. This means that no financial intermediary (broker/distributor) is involved in the transaction. On the other hand, in the case of regular plans, individuals have to route the transaction through a broker or distributor. 
Q5. What is an SWP?
Ans: A systematic withdrawal plan (SWP) enables you to withdraw a fixed/variable amount from a mutual fund scheme at fixed intervals, for example, quarterly, yearly, semi-annually, etc.  In simple terms, it's the opposite of an SIP.
Before you go…
Looking for instant 🚀 personal loans 24*7 anywhere, anytime? Install the Navi app now!
Or, maybe you're looking to buy that house you've been eyeing 🏠 and you need a loan of up to Rs. 5 crores. Install the Navi app now and get your instant in-principle approval right away! Interest rates starting at 6.40% p.a.
How about an affordable health insurance policy 👨‍⚕️ starting at a monthly premium of just Rs. 241? Install the Navi app and get your policy in under 2 minutes
Instead, want to put your savings into action and kick-start your investment journey 💸 But don't have time to do research. Invest now with Navi Nifty 50 Index Fund, sit back, and earn from the top 50 companies.
Disclaimer: Mutual Fund investments are subject to market risks, read all scheme-related documents carefully.
Picture Credits – Background photo created by freepik – www.freepik.com