India's domestic Fast Moving Consumer Goods (FMCG) market has increased by 36.9% Year-on-Year in April-June 2021. Considering this growth, Mr Sen decides to invest in stocks belonging to this industry.
However, being a sector-specific mutual fund, FMCG investments carry high risk. Investors such as Mr Sen and others might want to consider their risk tolerance while applying for this type of mutual fund. 
To that end, they might want to consider the below-mentioned list of the best FMCG mutual funds and other details pertaining to that.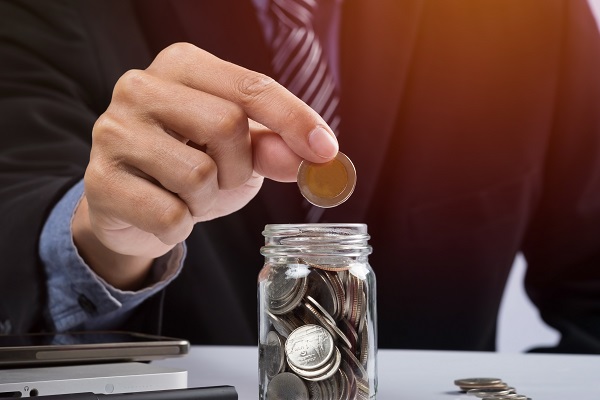 8 Best FMCG Mutual Funds
| | |
| --- | --- |
| Name of FMCG Mutual Fund | 5- Year Annualised Returns |
| Tata India Consumer Fund Direct Growth | 21.72% as of December 20 2021 |
| Canara Robeco Consumer Trends Fund Direct Growth | 21.34% as of December 20 2021 |
| Mirae Asset Great Consumer Fund Direct Growth | 20.93% as of December 20 2021 |
| SBI Consumption Opportunities Fund Direct Growth | 18.08% as of December 20 2021 |
| Aditya Birla Sun Life India GenNext Fund | 18% as of December 20 2021 |
| ICICI Prudential FMCG Fund | 16.18% as of December 20 2021 |
| UTI India Consumer Fund Direct Growth | 14.02% as of December 20 2021 |
| Sundaram Rural and Consumption Fund Direct Growth | 11.63% as of December 20 2021 |
Benefits of Investing in FMCG Mutual Funds
Obtain substantial returns
These equity-oriented funds can generate high returns on investment if one chooses the right sector. Generally, investors might consider investing in these funds for a prolonged period to obtain maximum benefits.
Helps with portfolio diversification
When choosing a particular market segment, one can invest in stocks of all companies and brands under it. Although investors might not get sectoral diversification, they can diversify in market capitalisation.
Achieve long-term financial goals effortlessly
The best FMCG mutual funds require a substantial period to reach their full potential. Thus, one can achieve financial milestones by investing in these funds.
Features of FMCG Mutual Funds
The FMCG sector in India is growing at a fast pace making it an ideal industry for investment. Investing in FMCG mutual funds can help an individual obtain higher returns than other instruments.
Although these funds depend on market performance, they are less volatile than diversified equity funds. This is because there are few FMCG companies in India serving a huge population of India and contributing to the GDP growth along with the National Income. Therefore, the FMCG mutual funds provide consistent returns against the growing volatility of markets.
These funds are open-ended schemes available for SIPs (Systematic Investment Plans). Therefore, one can expect capital appreciation by investing in this instrument.
FMCG mutual funds give the option of both dividend and growth. By investing in growth options, one can obtain a lump sum amount. Alternatively, the dividend option facilitates amounts to transfer to an investor's account as and when the dividend is declared during the investment tenure.
Also Read: 3 best REIT mutual funds to invest in 2022
Things to Consider Before Investing in the Best FMCG Mutual Funds
Investment goal
As mentioned, FMCG mutual funds take at least a few years to develop or reach their peak. Thus, investors who plan to achieve long-term goals might want to consider this option.
Risk appetite
These are equity-oriented mutual funds that invest in stocks of a single industry. There are chances of losses if the sector performs poorly. Investors might want to measure their risk-taking capacity before investing in these funds.
Expense ratio
Fund houses charge a certain fee, known as expense ratio, for managing an investor's fund. The amount is charged on his or her returns. Therefore, one should go for a plan that comes with a lower expense ratio.
Past performance
One might want to evaluate a sector's past performance under varied market conditions prior to investing. This will allow investors to estimate their future returns from the investment.
However, you can also choose other equity-oriented funds for capital appreciation. One such fund is Navi's Large Cap Equity Fund from the Asset Management Company Navi. By investing in this instrument, you can get exposure to companies with large market capitalisation. You can purchase units of this mutual fund on popular platforms like Groww, Zerodha, Paytm Money and INDmoney. 
Also Read: Guide to systematic investment plan (SIP): Benefits &how to start
Final Word
As the FMCG sector is booming in India, investors planning to invest in stocks of these companies might expect decent returns in the long run. Nevertheless, knowing about the best FMCG mutual funds in India will guide them in making the right decision regarding investments and meeting financial goals effortlessly.
Frequently Asked Questions
Q1. What is the taxability of FMCG mutual funds?
Ans: The taxation on FMCG mutual funds is similar to that of other equity-based schemes. There are two types of taxes on equity funds based on the holding period. One has to pay Short Term Capital Gains Tax at the rate of 15% and 4% cess if the holding period is less than one year. 
Alternatively, if one redeems units after a year, a Long Term Capital Gains Tax is levied at the rate of 10% with an additional cess of 4%. This is applicable for returns of over Rs. 1 lakh in a financial year. 
Q2. Which industries are included in the FMCG sector?
Ans: The Fast Moving Consumer Goods (FMCG) sector is the 4th largest sector in the Indian economy. One of its chief characteristics is the high turnover of consumer packaged goods that are produced, distributed, marketed and consumed in a short span. 
Some of the FMCG products that dominate the Indian market are cosmetics, detergents, tooth cleaning products, toiletries etc. Further, it includes other products such as soft drinks, packaged foods, chocolates etc. 
Q3. What is an FMCG Exchange Traded Fund (ETF)?
Ans: FMCG Exchange Traded Fund (ETF) is an open-ended scheme that tracks the Nifty FMCG Index. The fund has been designed to monitor the behaviour and performance of FMCGs which are non-durable and mass consumption products available off the shelf. The Nifty FMCG index consists of 15 stocks from this sector listed on the National Stock Exchange (NSE).
Q4. Who should invest in FMCG mutual funds?
Ans: FMCG funds come with substantial risks that might not suit all investors. Thus, individuals who possess at least 5 to 7 years of experience in mutual funds investment might consider investing in this fund. Investors with in-depth knowledge of FMCG sectors, their market influence and performance can consider this investment option. 
Q5. What are the government initiatives to promote the FMCG sector in India?
Ans: Some of the government initiatives to promote the FMCG sector are:
The production-linked incentive (PLI) scheme in 10 key sectors (including electronics and white goods) was launched by the Union Cabinet on November 11 2020 to boost India's manufacturing capabilities, exports etc.
100% FDI approval in the cash and carry segment and in single-brand retail along with 51% FDI in multi-brand retail by the Government of India.
Before you go…
Looking for instant 🚀 personal loans 24*7 anywhere, anytime? Install the Navi app now!
Or, maybe you're looking to buy that house you've been eyeing 🏠 and you need a loan of up to Rs. 5 crores. Install the Navi app now and get your instant in-principle approval right away! Interest rates starting at 6.40% p.a.
How about an affordable health insurance policy 👨‍⚕️ starting at a monthly premium of just Rs. 241? Install the Navi app and get your policy in under 2 minutes
Instead, want to put your savings into action and kick-start your investment journey 💸 But don't have time to do research. Invest now with Navi Nifty 50 Index Fund, sit back, and earn from the top 50 companies.
Disclaimer: Mutual Fund investments are subject to market risks, read all scheme-related documents carefully.