Are you looking for an investment plan or an insurance product?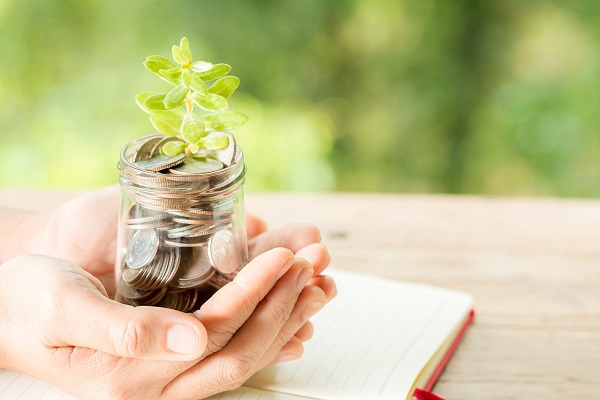 With a ULIP (Unit Linked Insurance Plan), you can get the benefits of both. These are popular worldwide as an investment cum insurance product provided by insurance companies.
So, if you want to get insurance cover while investing in a range of assets like stocks, bonds, and mutual funds, these could be an ideal option for you. It also gives you the benefit of tax savings with possibilities of decent returns.
Now let us take a look at some of the best ULIP plans in 2021.
The Best-performing ULIP Plans to Invest in
Name of the ULIP Plan
Yearly Minimum Premium
Entry Age
Features
Aegon Life iMaximise Plan
Rs. 24,000
7 years to 55 years
6 unit-linked funds
Lets you withdraw 20% of the fund
Triple death benefit
LIC Endowment Plus Plan
Rs. 20,000
90 days to 50 years
Get up to Rs. 1 crore by investing Rs. 10,000 per month
Zero LTCG tax
Switch between 4 funds
Bajaj Allianz Future Gain Plan
Rs. 25,000
1 year to 60 years
Unlimited free switches
Maximum premium allocation
Option of 7 funds
HDFC Life ProGrowth Plus
Rs. 24,000
14 years to 65 years
10 fund options to choose from
Partial withdrawal facility
Additional benefit for accidental death
Aditya Birla Sun Life Insurance Wealth Assure Plus
Rs. 24,000
30 days to 55 years
Choice of 16 funds and 5 investment strategies
Systemic Withdrawal facility
SBI Life Smart Wealth Assure
Rs. 50,000
8 years to 60 years
Choice of 7 funds
Single premium payment
Partial withdrawal option from 6th year
ICICI Pru Signature
Rs. 30,000
30 days to 60 years
Unlimited free switches
Loyalty rewards
Life cover for the entire policy term
PNB Metlife Smart Platinum
Rs. 30,000
7 years to 70 years
Flexible premium payment
Option to change the sum assured
Auto Rebalancing option
How Many Types of ULIP Plans Are There?
ULIPs can be categorised into different types based on the following factors:
Type of securities they invest in
Here are the different types of ULIPs based on the risk profile:
Equity funds
These ULIPs utilise the premium paid to invest in equity and equity-related instruments. The performance of these schemes is impacted by market volatility. Accordingly, these ULIPs are suitable for investors with a high-risk appetite. These mostly invest in equities with the primary goal of capital appreciation.
Debt funds
Debt funds invest mostly in fixed-income securities or debt instruments, such as debentures, corporate bonds, government securities, etc.
Hybrid or balanced funds
These invest in a combination of equity and fixed-income instruments to generate returns for investors. Such investments are associated with lower risk in comparison to ULIPs that primarily invest in equity.
Cash funds
These ULIPs allocate the collected premium to cash deposits, term deposits and money market securities. Accordingly, the risk associated with these plans is the lowest among the different types of ULIPs.
Also Read – Types Of Debt Mutual Funds
Based on purpose
ULIPs for wealth creation
Such plans let you accumulate wealth over a period of time and are recommended for young investors.
ULIPs for children's future
These ULIPs are set up to provide financial support to your children in different stages of their lives.
ULIPs for retirement
You can invest in this ULIP plan while working to build a retirement corpus gradually.
Based on death benefits
Type I ULIPs
Under these plans, the nominee will get the sum assured or fund value as a death benefit, depending on which is higher.
Type II ULIPs
In these plans, the nominee will get both the sum assured and fund value as a death benefit on the policyholder's demise.
Why Would You Want to Invest in a ULIP Plan?
Here is a list of reasons for you to consider when investing in a ULIP plan:
Flexibility in financial goals
ULIP plans allow you to invest in various financial securities, for example, equity, debt instruments, or a combination of both. They also allow you to switch from one fund to another. You can also partially withdraw from a fund subject to special charges and conditions. Thus, in case you've revised you investment objectives, you can switch funds to fulfil your financial goals.
To get higher returns
With a ULIP plan, investors can expect high returns around 12-15%) for a tenure of 10 years. Individuals can also try to increase their returns by switching to a well-performing fund.
Saving up funds for the future
You can save up money for different stages of your life with a ULIP. This could financially support you in case of needs like building a house, keeping your business afloat or a child's marriage.
Securing your child's future
You can invest in market-linked funds to get better returns using a ULIP plan. This lets you build a corpus that can be used for your children's education or marriage.
Avoid the hassles of managing your portfolio
If you have a ULIP plan, you do not have to worry about revising your investment strategies or tracking the performance of the stocks every day.
Also Read- Easy Ways To Invest In Mutual Funds Online
Things to Look out for Before Investing in ULIP Plans
Your personal financial objectives
You should always check your own financial goals before choosing a ULIP plan. Factors like your age, savings, current financial situation etc., will determine the right plan for your needs.
Fund performance
You should check the NAV (Net Asset Value) and performance of the funds under the ULIP plan.
Withdrawal rules
ULIPs come with a lock-in period of five years. In other words, you can't redeem your units before the completion of five years from the date of purchase. There are also rules about withdrawal limits and partial withdrawal facilities that you need to be aware of.
Different ULIPs available in the market
You may want to compare the features of different ULIPs before buying one. Some of the factors you will want to check are premium rates, returns, benefits, maturity amount etc.
Risk assessment
You should carefully evaluate the risk profile of a ULIP plan and choose the right fund option. If you have the capability to bear high risk, you may choose to consider ULIPs that primarily invest in equity. On the other hand, if you want stable returns, you might want to consider plans that predominately allocate funds to debt instruments or money market instruments.
Investment horizon
ULIP plans work well if you have a long-term investment horizon as they have a lock-in period of five years or more.
Taxation of ULIPs
Premium paid towards a ULIP plan is eligible for income tax deductions under Section 80C. Under this, you can claim a maximum tax deduction of Rs. 1.5 lakhs. Additionally, returns from this investment are exempt from income tax under Section 10(10D) of the IT Act.
However, this maturity benefit is available only for policies bought before 1 February 2021. For policies issued after this date, the maturity benefit is taxed as a capital asset if the policy's annual premium exceeds Rs. 2.5 lakhs.
Moreover, pay-outs to nominees in case of accidental death of the policyholder are completely tax-free. Similarly, partial withdrawals up to 20% of the fund's value are also exempt from taxation as per Section 10(10D).
Final Word
ULIPs allow investors to financially secure their future with a sound investment plan and that of their loved ones in case of their untimely demise. With the best ULIP plans, you can also create a large corpus to accomplish your life's goals like children's education, marriage or retirement planning.
To maximise your investments and diversify your portfolio, you can start investing with Navi Mutual Fund. With Navi, you can get access to a host of funds, including the Nifty 50 Index Fund and enjoy the long-term benefits of the low-expense ratio.
Frequently Asked Questions
Q1. Is a ULIP plan good for long-term financial goals? 
Ans: Yes. ULIPs are certainly an option worth considering if you are looking to fulfil long-term goals like buying a new car, house or marriage. 
Q2. What is meant by the fund value in ULIP?
Ans: The total value of all the units held by the policyholder of a ULIP policy is called the fund value.  It is calculated as the number of units held multiplied by the net asset value (NAV) of a fund. 
Q3. What are the surrender charges of a ULIP?
Ans: Surrender charges refer to the fee imposed on the policyholder in case of a partial or full withdrawal before the maturity period. The surrender charges depend on the fund value and the year in which the policy is surrendered. 
Q4. How can I cancel or stop a ULIP?
Ans: You need to initiate a surrender request with your insurer to cancel the ULIP policy. However, you can get the amount after the completion of the lock-in period. 
Q5. Can I switch funds in case ULIPs?
Ans: Yes, you can move your investment from one fund to another within the same plan.
Before you go…
Looking for instant 🚀 personal loans 24*7 anywhere, anytime? Install the Navi app now!
Or, maybe you're looking to buy that house you've been eyeing 🏠 and you need a loan of up to Rs. 5 crores. Install the Navi app now and get your instant in-principle approval right away! Interest rates starting at 6.40% p.a.
How about an affordable health insurance policy 👨‍⚕️ starting at a monthly premium of just Rs. 241? Install the Navi app and get your policy in under 2 minutes
Instead, want to put your savings into action and kick-start your investment journey 💸 But don't have time to do research. Invest now with Navi Nifty 50 Index Fund, sit back, and earn from the top 50 companies.
Disclaimer: Mutual Fund investments are subject to market risks, read all scheme-related documents carefully before investing.
Image courtesy: jcomp/freepik