Individuals who are eager to invest in equity can expect a thrilling yet worthwhile experience. The stock market seems to be a challenging entity for people noticing it from outside. However, when a person starts understanding the market rules, there is a good chance to grow money.
Before you invest in equity, you need to know the basics. This article focuses on the nitty-gritty of equity investment.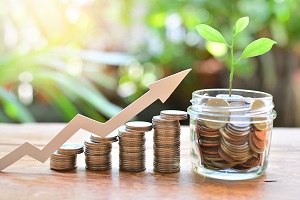 Equity vs. Non-equity Investments
An equity investment denotes the money invested in the equity derivatives or shares of an unlisted or listed company. Listed shares are traded on stock exchanges such as National Stock Exchange (NSE) and Bombay Stock Exchange (BSE).
On the other hand, non-equity investments refer to investments made in debt instruments, gold, real estate and other asset classes. Examples of debt instruments or fixed income securities include treasury bills, commercial papers, corporate bonds and government bonds.
Also Read – Focussed equity funds
Types of Equity Investments
Here are some of the ways of investing in equity:
Equity shares
Equity shares signify a part of a company's value. Retail investors can buy shares of a company when it launches its initial public offering (IPO). Moreover, individuals can buy or sell the shares once they get listed on the stock exchanges.
Equity mutual funds
Equity mutual funds collect money from different investors and allocate the fund corpus to shares of listed companies. Based on investing strategy, theme, and diversification with regard to market capitalisation, equity mutual funds are of various types. These include large cap funds, value funds, sector funds etc.
Asset Management Companies (AMC) such as Navi Mutual Fund offer multiple equity schemes to fulfil the financial goals of investors. You can start investing in the Navi Nifty 50 and other Navi Mutual Funds through Zerodha, Paytm Money and Groww, to name a few.
Equity derivatives
Besides the cash market in which stocks are sold and bought, there exists a derivative market where shares are traded. A derivative refers to a financial instrument whose value depends on the performance of the underlying asset.
An individual invests in either options or futures contracts in the derivatives market. Options and futures contracts enable the investors to sell or buy underlying stocks at the present price but postpone the delivery to a future date that is predetermined.
Arbitrage funds
In the stock market, arbitrage refers to the sale and purchase of the same stock during but on different exchanges/markets to get benefit from the price differential. Fund managers of arbitrage funds seek arbitrage opportunities to generate returns for investors.
Alternative investment funds
The concept of alternative investment funds is very much new in India with regard to equity investment. This option is only available for certain investor groups. An alternative investment fund collects money from foreign as well as domestic investors, which includes HNIs. Some of the common examples of an alternative investment fund are hedge funds and real estate investment trusts (REITs).
Also Read – Equity Funds Vs Debt Funds: Differences & Things To Consider Before Making Investment Decision
Risks Involved in Equity Investments
An individual who wishes to invest in equity has to keep in mind the following risks associated with it:
Market risk
In case the financial market is not performing well due to macro factors like economic slowdown, investors may incur losses. That said, individuals can mitigate this risk by building a diversified portfolio.
Performance risk
This refers to the possibility of underperformance in relation to stocks or sectors. Equity funds investing in individual stocks may not bring about expected performance if the price of the underlying stocks falls owing to some reason. Sectoral/thematic funds are highly exposed to this risk, because they predominantly invest the fund corpus in a specific sector, for example, information technology, energy and healthcare.
Liquidity risk
Liquidity is the ease with which financial assets can be sold in sufficient quantities at a fair price as and when desired. Equity investments come with liquidity risk. In other words, individuals may have to sell their holdings at a value that is lower than the invested amount owing to a lack of demand on the stock exchange. Usually, shares which trade in small quantities on stock exchanges are more likely to face liquidity risk.
Legislative/political/social risk
Legislative, social and political changes determine business performance. For instance, if a country increases its entry barriers to international businesses, its local industries will tend to perform better until the barriers are removed. But after removing protectionism, the home-grown companies may lose this advantage. This, in turn, may lead to a decline in share price.
Exchange/currency rate risk
Movements of the exchange rate between currencies cause currency risks. Investors exposed to foreign equity trade face exchange rate risks. In addition, companies which earn a significant portion of their income from international operations are also prone to currency risk.
How to Lower Risk in Equity Investments?
While investing in equity, you can lower your risks in the following ways:
Choose a long-term investment horizon
You can diversify your portfolio across market capitalisations, themes and industries
Select funds that have a prudent mix of debt and equity.
Who Should Invest in Equity?
An equity investor must possess the following characteristics:
He/she must have a high risk appetite. The returns on direct equity investments depend on the investors' skills and knowledge. That said, investment in equity funds is a suitable option for individuals with inadequate knowledge and limited time. This is because the fund managers of the schemes take all the buy-and-sell decisions.
An individual who has a long-term investment horizon can consider investing in equity. The stock market is volatile; there might be substantial swings in value during the short term. However, investors can reduce the risk by choosing a long-term investment horizon.
Final Word
Individuals looking for attractive returns can invest in equity and equity-related instruments. If you do not have expertise in equity investments, you can plan to invest in any of the top equity mutual funds in India. However, prepare yourself to embrace market volatility!
Frequently Asked Questions
Q1. What is direct equity investment?
Ans: Direct equity investment denotes the investment which gives legal ownership of a company to an investor directly. This means he/she purchases the company's shares. Investors having knowledge of the equity market can consider buying equity shares directly from stock exchanges.
Q2. How can I invest in equity?
Ans: Here's how to invest in equity:
You can opt for a Demat account with a stock broking company to invest in the stock market.
You can consult a financial advisor who will help you build a portfolio to achieve your financial goals.
You can directly invest in equity-oriented mutual fund schemes offered by a fund house.
Q3. What is an IPO?
Ans: An initial public offering (IPO) is a process through which private companies list their shares on stock exchanges so that the general public can buy them. IPOs help companies to increase equity share capital by issuing new shares to the public. It also allows existing shareholders to sell their shares via an offer for sale (OFS). 
Q4. What is Nifty 50?
Ans: Nifty 50 refers to an index comprising the top 50 large-cap companies of India that lead in their specific sectors. This index serves as a hypothetical portfolio that showcases the overall performance of the Indian stock market. 
Q5. Can I reduce my tax liability by investing in equity?
Ans: Under Section 80C of the Income Tax Act, 1961, you can claim tax deductions of up to Rs. 1,50,000 by allocating funds to an Equity Linked Savings Scheme (ELSS) in a financial year. This tax benefit is not applicable in the case of direct equity investments. 
Before you go…
Disclaimer: Mutual Fund investments are subject to market risks, read all scheme-related documents carefully.