A mutual fund provides various investment options for different risk appetites, tenures and financial goals. When categorized on the basis of the investment objective, equity funds and debt funds are two popular options for individuals.
If you wish to know which one is the right option for you, it's imperative that you understand the differences between equity and debt funds.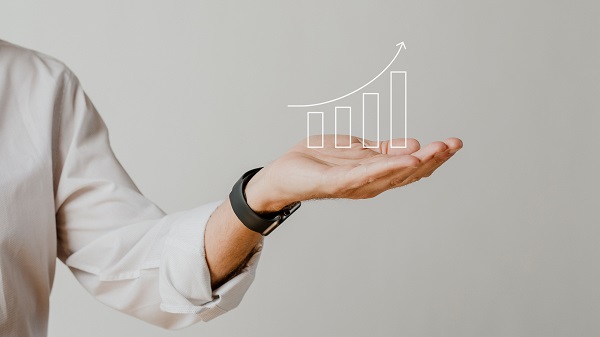 What Is an Equity Fund?
An equity fund predominantly invests in equity shares of different companies and equity-related instruments (options, futures, etc.). Since these funds primarily allocate the investment corpus to stocks, the performance of these schemes is impacted by price fluctuations in the stock market. The main objective of these mutual fund schemes is capital appreciation.
Equity funds are classified into different types, which include large cap funds, mid cap funds, ELSS funds, sectoral/thematic funds, value funds, and more.
What Is a Debt Fund?
Debt funds invest in the fund corpus in debt instruments. The underlying securities may comprise government bonds, non-convertible debentures, commercial papers, etc. Since these mutual fund schemes invest in fixed income securities, they are immune from stock market fluctuations. Accordingly, debt funds are suitable for conservative investors seeking stable income.
Similar to equity funds, debt funds are classified into different categories, such as liquid funds, long duration funds, short duration funds, dynamic bond funds, gilt funds, and more.
Also Read- Dynamic Bond Funds
How Are Equity and Debt Funds Different?
Since now you know what debt and equity funds are, let's take a look at their differences.
| | | |
| --- | --- | --- |
| Features | Equity Funds | Debt Funds |
| Associated financial risk | High | Low to moderate |
| Potential return on Investment | High | Comparatively lower than equity funds |
| Expense Ratio | Higher expense ratio than debt funds | Lower expense ratio than equity funds |
| Suitability | Suitable for aggressive investors seeking higher returns than debt funds | Suitable for risk-averse investors seeking stable income |
| Investment Timing | Since the stock market is somewhat volatile and dynamic, the timing to buy and sell equity is crucial. | The time of buying and selling is not that important. The tenure of investment is vital in the case of debt funds. |
| Taxation | (STCG) Short term capital gains (when holding period is below 12 months) – 15%(LTCG) Long term capital gains (when holding period is above 12 months) – 10%LTCG of up to Rs. 1 lakh are tax-free | Short term capital gains (when holding period is below 36 months) – according to the income tax slab Long term capital gains (when holding period is over 36 months) – 20% after indexation benefits |
| Tax Benefits | Tax benefits under Section 80C of the Income Tax Act, 1961 are not available in the case of debt funds | One can claim tax deductions of up to Rs. 150,000 during a year by investing in ELSS funds |
Things to Consider Before Investing in Debt and Equity Funds
Keep the following parameters in mind when choosing between equity and debt funds:
| | |
| --- | --- |
| NAV | Net Asset Value (NAV) is the market value (minus fund expenses) of all shares in a portfolio divided by the total number of units available. It determines gains and losses in a mutual fund. Whenever there is a rise in a fund's profit, NAV increases without any change in total units. This determines that there is an income on the investment. |
| Entry Load | This refers to a fee that individuals may have to pay before investing in a mutual fund. It is a percentage added up to the pre-existing NAV during investment. |
| Expense Ratio | The expense ratio refers to a yearly fee that fund houses levy on investors to cover the cost of operating the fund. |
| Exit Load | An investor has to pay a charge, called exit load, at the time of redemption. This fee varies from one fund to another. |
| Experience of the Fund Manager | In the case of active mutual funds, such as equity and debt funds, fund managers are actively involved in all investment decisions. Accordingly, the performance of the scheme depends on the skills and knowledge of fund managers. In that regard, it is essential to consider a fund manager's experience when selecting a scheme. |
| Holdings | Holdings refer to the portfolio constituents. |
| Investment Mode | A mutual fund offers two investment modes – Lump sum and Systematic Investment Plan (SIP). By choosing the lump sum route, investors can allocate the entire amount at their disposal to a mutual fund scheme. Whereas, by opting for an SIP, individuals can invest a certain sum in a scheme at fixed intervals. |
| Past Returns | Return refers to the financial loss or gains on mutual fund investments. Make sure to check the past returns of the scheme to find out whether a fund has been able to fulfil the objective it was set up to fulfil. |
Final Word
Once you are aware of the differences between equity and debt funds, you can Consider downloading the Navi app and start investing in any of the equity or debt schemes offered by the asset management company (AMC). That said, before you choose to part with your savings, make sure to take into account certain vital aspects, such as your investment objective, risk-bearing capacity and investment time horizon.
Also Read- NAV In Mutual Funds
Frequently Asked Questions
Q1. What are large cap funds?
Ans: Large-cap funds are a sub-category of equity mutual funds that allocate at least 80% of the investment corpus to equity shares of the top 100 Indian companies with regard to market capitalisation. The Navi Large Cap Fund is an example of a large-cap fund. 
The main reason to invest in mutual funds is that the returns are much higher than other securities and financial instruments like recurring deposits, fixed deposits, etc. An individual can also save taxes by investing in an equity-linked savings scheme (ELSS).
Q2. What is a gilt fund?
Ans: Gilt funds are a type of debt fund that predominantly invest the fund corpus in government-issued fixed income securities with different maturity periods. These mutual fund schemes bear minimal financial risk because the underlying securities are government-backed.
Q3. What is a lock-in period in mutual funds?
Ans: A lock-in period is a timeframe, starting from the investment date, within which investors of a fund cannot redeem their units. Among the different categories of open-ended equity and debt funds, ELSS funds are the only type that comes with a lock-in period. Individuals who invest in ELSS funds can redeem their units only after the completion of 3 years from the date of purchase. 
Q4. Is PPF a debt instrument?
Ans: Yes, Public Provident Fund (PPF) is a debt investment wherein the principal amount is given back after the maturity period, and the investors can earn assured returns. These financial instruments come with a lock-in period of 15 years and are associated with low financial risk. 
Q5. What is a direct plan in mutual funds?
Ans: When investors allocate their money to a mutual fund scheme directly via the fund house or online investment platforms, they invest via a direct plan. In other words, a direct plan is offered by asset management companies directly; investors do not have to allocate their funds via third-party agents (brokers/distributors).
Before you go…
Looking for instant 🚀 personal loans 24*7 anywhere, anytime? Install the Navi app now!
Or, maybe you're looking to buy that house you've been eyeing 🏠 and you need a loan of up to Rs. 5 crores. Install the Navi app now and get your instant in-principle approval right away! Interest rates starting at 6.40% p.a.
How about an affordable health insurance policy 👨‍⚕️ starting at a monthly premium of just Rs. 241? Install the Navi app and get your policy in under 2 minutes
Instead, want to put your savings into action and kick-start your investment journey 💸 But don't have time to do research. Invest now with Navi Nifty 50 Index Fund, sit back, and earn from the top 50 companies.
Disclaimer: Mutual Fund investments are subject to market risks, read all scheme-related documents carefully.
Picture Credits – Business photo created by rawpixel.com – www.freepik.com