There are different varieties of mutual funds available in the market today that are meant for various types of investors. You should have a solid understanding and a well-researched approach for successful investing.
The first step to investing is to have a clear knowledge about different schemes that you are likely to invest in. The following sections offer a complete rundown on income funds with their features, benefits and more.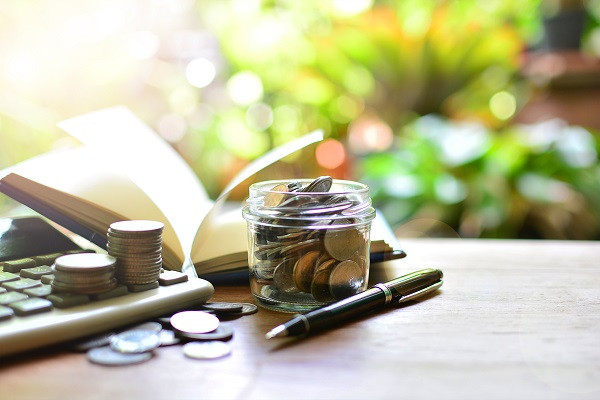 Income Mutual Fund: What is it?
Income funds are mutual fund schemes that provide regular income by investing in government securities, corporate bonds, certificates of deposits, debentures and other money market instruments. 
These are debt funds which, according to SEBI, come with a Macaulay duration of 4 years or more. Income mutual funds are of two categories:
Medium to Long Duration Fund (with a Macaulay duration ranging between 4 and 7 years)
Long Duration Fund (with a Macaulay duration of over 7 years)
Top Features of Income Mutual Funds
If you are interested in investing in income mutual funds, you should be aware of some of the key features of this scheme:
Since income funds are a type of debt fund, they come with both interest rate risks and credit risks. Credit risk is the risk of default on debt which may arise when an issuer of the financial instrument does not repay the interest or principal. Interest rate risk occurs due to changes in the interest rates, which impacts the value of a fund's underlying securities.
In a falling interest rate regime, income funds can provide a return that can range between 7% and 9%. Income funds are made to benefit from interest rate volatility which helps them to fulfil the investment objectives.
Expense ratio is the fee that a fund house levies on investors for covering the operating expenses of a mutual fund scheme. The market regulator SEBI has capped the expense ratio of an income mutual fund at 2.25%.
Benefits of Investing in Income Mutual Funds
Here are some of the major advantages of investing in income mutual funds:
Income funds are actively managed funds. The fund managers take advantage of alterations in interest rates to deliver higher returns.
These funds provide higher liquidity. You can easily withdraw the money any time you wish.
Unlike fixed deposits that come with a lock-in period, these schemes provide higher liquidity and can offer higher returns as well.
Income Funds: How Do They Work?
As mentioned, income funds are managed by fund managers. They ensure income mutual funds provide healthy returns irrespective of the current interest rate regime. So, these funds can generate returns when the interest rates are rising or dropping.
Fund managers use the two following strategies while managing income funds:
Earning gains: This happens when fund managers sell debt instruments as their prices jump.
Generating interest income: Interest income is generated as the funds hold debt instruments till maturity.
Income funds invest in different debt instruments that have reduced interest rate risk. Considering past performances of these funds, they often tend to provide higher returns as compared to bank deposits. They also offer higher flexibility.
Also Read: International Mutual Funds
Things to Consider before Investing in a Mutual Fund
To make the most out of your mutual fund investment, you need to consider the following vital factors before you make an investment:
You need to fix the financial goals that you intend to fulfil through your investments in mutual funds. This can be building a retirement, funding your child's education or marriage. You should chalk out an investment objective and invest in schemes that align with these objectives.
If you are planning to invest in a mutual fund, you can either choose the lump sum mode or the SIP mode of investment. For the first mode, you need to make a one-time investment of a bulk amount in a mutual fund. However, with an SIP or systematic investment plan, you have to make a payment of a fixed amount at a specific interval. You can invest monthly, semi-annually, quarterly, or yearly.
A portion of your investment will go towards paying the expense ratio, which is a fee that a fund house imposes on investors to cover the scheme's operating expenses. Make sure to compare the expense ratio of different income funds before making an investment.
By analysing the past returns of a mutual fund, you can assess how well a scheme has been running. This will help you to determine whether you should put your money into a particular scheme. But you need to remember that past returns of a mutual fund do not predict how its future performance would be.
Every investor will have different levels of risk-bearing capacity. Some might have a higher risk tolerance, while others might be averse to risk. Since there are numerous schemes that come with varying levels of investment risk, you need to invest in funds that are suitable for your risk profile.
Track record of the fund manager
Most mutual funds are actively managed by fund managers. They are responsible for making sure that a mutual fund fulfils its predetermined objectives. Hence, it is vital to check the track record and experience of a fund manager before investing in a mutual fund scheme.
Also Read: List Of Best Value Mutual Funds
Final Word
Income funds invest in debt instruments to provide regular income for investors. Apart from investing in income funds, you can also opt for debt funds on Navi. You can invest in Navi Ultra Short Term Fund or the Navi Liquid Fund, and more. Visit www.navimutualfund.com and start investing with just Rs. 500.
Frequently Asked Questions
Q1. What is the taxation on gains from income funds?
Ans: The short-term capital gains that you earn from investing in income funds are liable to taxation as per your tax slab rate. However, the government will tax your long-term capital gains from income funds at a 20% rate after indexation benefits. 
Q2. Who should invest in income mutual funds? 
Ans: Income mutual funds are highly suitable for those investors who have a low or moderate risk-bearing capacity and an objective to earn regular income. So, if you are looking to explore low-risk schemes that provide stable returns, you can consider investing in these funds. 
Q3. How do income funds differ from growth funds? 
Ans: Income funds help in generating regular and steady earnings for investors; they are also comparatively less risky. Growth funds provide capital appreciation by reinvesting the returns and thus have the potential to deliver high growth. 
Q4. Can I invest in income funds through SIPs?
Ans: Yes, similar to other types of mutual funds, you can invest in income funds through a systematic investment plan. Income funds are a type of debt funds that offer superior returns with lesser volatility and risk as compared to equity funds. 
Q5. What is Macaulay duration?
Ans: Macaulay duration is the time that you, as an investor, would need to get back the money you invested in a bond in the form of both periodic interest and principal repayment. It is a vital parameter that fund managers use while building a portfolio that is suitable for prevailing market conditions.
Before you go… 
Disclaimer: Mutual Fund investments are subject to market risks, read all scheme-related documents carefully.