Balanced advantage funds (BAFs) are primarily equity mutual fund schemes that follow a dynamic asset allocation strategy. These funds can raise exposure to 80 per cent in stocks based on equity valuations, while 30 per cent is the minimum limit to stock exposure. The residual gets invested in debt instruments.
Do these funds come under the category of the best mutual funds? Well, yes! Keep reading to get the details!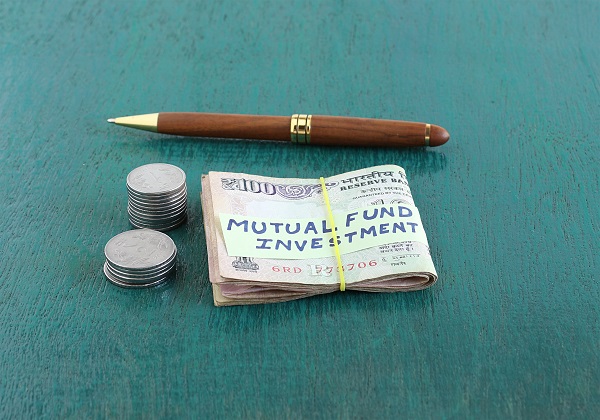 Here's the List of the Top Balanced Advantage Funds
With a rebalancing strategy, balanced advantage funds sell stocks at times of high valuations and do the opposite as the market falls. An investor can manage the market volatility smoothly with such a conservative, effective and quick market strategy. Go through the chart below to know about some top-performing mutual funds!
| | |
| --- | --- |
| Schemes | Returns in Last 5 Years |
| Edelweiss Balanced Advantage Fund-Direct Plan-Growth | 13.69% |
| HDFC Balanced Advantage Fund-Direct Plan-Growth | 12.96% |
| ICICI Prudential Balanced Advantage Fund-Direct Plan-Growth | 11.38% |
| Nippon India Balanced Advantage Fund-Direct Plan-Growth | 10.75% |
| IDFC Balanced Advantage Fund-Direct Plan-Growth | 10.74% |
| Aditya Birla Sun Life Balanced Advantage Fund-Direct Plan-Growth | 10.06% |
| DSP Dynamic Asset Allocation Fund-Direct Plan-Growth | 9.42% |
| Invesco India Dynamic Equity Fund-Direct Plan-Growth | 9.34% |
| L&T Balanced Advantage Fund-Direct Plan-Growth | 8.75% |
| Motilal Oswal Dynamic Fund-Direct Plan-Growth | 8.42% |
*Note: NAV & Returns data as on February 25 2022
Benefits of Balanced Advantage Funds
BAFs are one of the best mutual funds in India as it functions to restrict losses when the stock market dips. Besides, investors experience the optimum advantages of both asset classes ─ equity and debt. Know about some other benefits below!
Performing asset classes may help to recover the returns of underperforming instruments.
Portfolio risk gets diversified through investment across various asset classes.
This scheme sells and buys assets on the basis of valuations. Based on the investment strategy, it may buy assets that can be fairly valued and sell assets whose valuations are high.
Also Read: 5 Things To Keep In Mind Before Investing In Mutual Funds
Balanced Advantage Funds: Who can Opt for Them?
If you want to invest in mutual funds for the long term, then these funds can be ideal for you. The following investors can easily opt for these schemes:
First-time investors who wish to create wealth through a long-term investment
Investors who want to put their money in a diversified portfolio, reduce risk and seek expert advice for asset allocation
Individuals eager to invest in equity to receive higher returns while restricting their losses during market failure
Investors who need a more enterprising alternative to regular debt mutual funds
Taxation of Balanced Advantage Funds
Fund managers design balanced advantage funds as a tax dodge. These schemes invest around 30%-40% in debt and equity each, with the residual in arbitrage. This arbitrage part provides dual benefits. It offers similar returns as liquid funds and with equity, it ensures equity-like tax implications.
Equity mutual funds can fetch long-term capital gains if the units are held for above 1 year. The tax rate is 10% in this case. If these gains do not exceed Rs. 1 lakh, then they are tax-free. On the other hand, debt mutual funds can obtain long-term capital gains if the units are held for more than 3 years. Thereafter, the tax rate is 20%, along with the indexation benefit.
If equity mutual fund units are held for up to 1 year, short-term capital gains are applicable that are taxable at 15%. In the case of debt mutual funds, units held for up to 3 years can fetch short-term capital gains ─ taxable as per an investor's income tax slab.
In most cases, the tax implications on equity funds can be more advantageous than debt funds. However, the case may not always be the same.
Also Read: International Mutual Funds
Final Word
Balanced advantage funds can be one of the best mutual funds to invest in as they perform favourably in any market scenario and offer reasonable returns to risk-averse individuals. Refer to this guide if you are looking to invest in a balanced advantage fund.
However, if you are looking to invest in a fund that primarily invests in debt securities, you can opt for a debt fund from Navi. These funds are suitable for those with a moderate risk appetite.
Navi offers a completely hassle-free, paperless and automated fund application process and the expense ratios are also surprisingly lower. Visit www.navimutualfund.com today and start investing!
Frequently Asked Questions
How is a balanced advantage fund different from a balanced fund?
A balanced advantage fund comprises around 34% debt, 33% arbitrage and 33% equity. Contrarily, a balanced fund consists of nearly 35%-20% debt and 65%-80% equity. BAFs are dynamically allotted, while balanced funds have a fixed allocation (narrow band).
How does a BAF offer protection?
BAFs are multi-dimensional in nature. When a market is overvalued, it inherits the qualities of a hybrid mutual fund scheme, with the ability to minimise equity exposure to up to 30%. Under this scenario, a balanced fund cannot facilitate much protection due to its fixed allocation.
How do BAFs generate favourable growth?
When a market is undervalued, BAFs can raise equity exposure to up to 80 per cent. With this, they can effectively utilise lower valuations and create favourable returns. These funds serve as equity mutual funds in such cases.
Does BAFs perform well in flat markets?
A balanced advantage fund, with its arbitrage portion, can perform well even while the market is flat. It is a major benefit over a balanced fund that is restricted to only debt and equity components. An investor may not require to time the market with BAFs.
Does any mutual fund scheme offer tax deductions?
Yes, ELSS (Equity Linked Savings Scheme) offers tax benefits to its investors. As per Section 80C of the Income Tax Act, 1961, an individual investing in ELSS funds can avail a tax deduction of up to Rs. 1.5 lakh per annum.
Before you go…
Disclaimer- Mutual Fund investments are subject to market risks, read all scheme-related documents carefully.