Mutual funds are of three types based on asset allocation – equity, debt, and hybrid funds. It is recommended that investors pick an investment category based on their financial goals, time horizon and risk tolerance. Investors looking for a middle ground in terms of risk and rewards can ideally go for hybrid funds due to the balance these funds offer.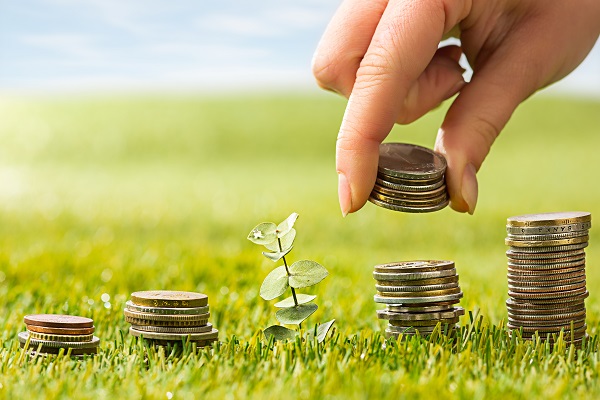 What Are Hybrid Mutual Funds, And How Do They Work?
Hybrid mutual funds invest in a combination of debt and equity instruments to meet specific pre-determined objectives. These funds come with varying risk factors, returns, etc., helping target a diverse range of investors.
This is possible due to diverse corpus allocation, which helps to mitigate portfolio risk. Moreover, fund managers of hybrid mutual fund schemes assess market conditions and buy/sell securities to achieve the scheme's objectives in the best possible manner.
Who Should Invest In Hybrid Mutual Funds?
Hybrid mutual funds are a safer option in comparison to equity-based mutual funds due to their exposure to debt instruments. As a result, these are suitable for investors who are looking to safeguard their portfolios from market volatility. If you are looking for equity exposure with reduced risk, hybrid mutual funds are a suitable option.
With Navi Mutual Fund, you can start a SIP with Rs. 500 or invest a lump-sum and enjoy the benefits of the lowest expense ratio.
Also Read- What Is ESIP?
Types of Hybrid Mutual Funds
There are seven types of hybrid mutual funds, categorized based on their asset allocation. Let's have a look at some of them!
Multi-asset allocation funds
As per SEBI, these funds must invest in at least three asset classes with a minimum of 10% for each of them. As a result, investors get sufficient exposure to different types of financial instruments.
Balanced hybrid funds
In the case of balanced hybrid funds, fund managers need to invest a minimum of 40% and a maximum of 60% of the corpus in both debt and equity classes. This is to generate long-term capital generation alongside mitigating market risks courtesy of the debt instruments. Arbitrage is not allowed in balanced hybrid funds.
Aggressive hybrid funds
These hybrid mutual funds allocate a minimum of 65% and a maximum of 80% of the fund corpus to equity and equity-related instruments. Moreover, such mutual fund schemes invest 20%-35% of the pooled funds in debt securities to hedge portfolio risks and generate stable income.
Dynamic asset allocation funds
Also known as balanced advantage funds, these are truly dynamic schemes that can switch between 100% equity to 100% debt instruments. Fund managers of these schemes do the asset allocation based on the fund's financial model. Such funds are suitable for investors looking to automate their asset allocation.
Conservative hybrid funds
These schemes require investing 10% – 25% of the corpus in equity and equity-related instruments. The rest, 75% – 90%, is invested in debt instruments. These funds can generate stable income as their portfolio primarily comprise debt securities. That said, the equity components boost the overall returns in the long run. Hence, these are ideal if you are looking for stable returns without taking too much risk.
Equity savings fund
These funds strike a balance between risk and returns through investments in equity, debt, and derivatives. Derivatives help combat volatility and provide stable returns by reducing directional equity exposure. As per SEBI regulations, these funds must invest a minimum of 65% of the fund corpus in stocks and at least 10% in debt instruments.
Arbitrage funds
Arbitrage funds aim to generate returns for investors by taking advantage of the price difference in the derivatives market and the cash market. In other words, arbitrage fund managers buy equity at a lower price in one market and sell them at a higher price in another market.
Fund managers of these schemes are always on the hunt for arbitrage opportunities to maximise returns in accordance with scheme objectives. That being said, these windows of opportunity are not always easy to come by. During such times, arbitrage fund managers increase their asset allocation in debt instruments. This makes them a safer bet than equity funds.
Also Read- What Is A Gold SIP Calculator?
Taxation of Hybrid Mutual Funds
The taxation of equity-oriented hybrid funds is the same as equity funds. Long-term capital gains (LTCG) attract 10% tax. That said, a tax rate of 15% is applicable on short-term capital gains. Remember, LTCG of up to Rs. 1 lakh is tax-free.
In the case of debt-oriented hybrid funds, short-term capital gains are added to investors' taxable income and are taxed as per the income tax slab rate. On the other hand, long-term capital gains attract 20% tax. Moreover, investors are eligible for indexation benefits.
On the other hand, debt components are taxed like debt funds. All short-term capital gains are taxed as per your income tax slab rate. Long-term capital gains are taxable at a flat 20% rate with indexation benefits and 10% without indexation benefits.
Note: For equity funds, short-term capital gains are returns from an investment held for less than a year. Long-term capital gains are income from investments held for more than one year.
Whereas, for debt funds, short-term capital gains are returns from an investment held for less than three years. Long-term capital gains are income from investments held for more than three years.
Features Of Hybrid Mutual Funds
Asset allocation
Fund managers require allocating assets of hybrid funds depending on the type of fund.
Types
Equity and debt-oriented funds are further segregated into aggressive hybrid mutual funds, balanced advantage funds, conservative hybrid funds, and multi-asset allocation funds.
Risk-reward ratio
Fund managers minimise portfolio risks by investing in a combination of assets having low correlation. This results in diverse asset allocation and reduces associated risk with each asset class.
Factors To Remember Before Investing In Hybrid Mutual Funds
Risk-return assessment
All hybrid funds come with a risk proportionate to their portfolio's asset allocation. Thus, it is of paramount importance to assess the risks involved by checking the securities of the fund and ascertain whether the fund's objective aligns with your investment plans.
Investment goal
All investors have specific investment objectives. Therefore, you need to consider your investment goal before choosing a suitable fund to invest in.
Expense ratio
This is the annual fund maintenance charge levied by the asset management company to cover administrative costs and other expenses. Expense ratios vary with schemes, and you need to check the same before investing in the fund to maximise your returns on investment.
Investment mode
You also need to choose a preferred investment mode. Hybrid mutual funds support both lumpsum and systematic investment plans or SIPs. The former allows you to allocate a hefty lump sum in a scheme with a minimum investment requirement of Rs. 1000. With SIP plans, investors can invest a fixed amount at regular intervals – monthly, quarterly, or half-yearly with a minimum investment of Rs. 500 in each installment.
Direct or regular plan
Direct plans refer to the schemes offered by mutual fund houses directly without any involvement of an intermediary. In the case of regular plans, you will need to invest through a third-party broker or distributor. This results in a higher expense ratio than that of direct plans. Direct plans are devoid of any third-party commission or brokerage fees, resulting in a higher per unit value of a fund than that of regular plans.
Benefits of Hybrid Mutual Funds
The advantages of investing in hybrid mutual funds are multifold. These are:
Versatility
Hybrid funds offer schemes with high risks to medium and low-risks alongside. This gives you and other investors to choose a scheme as per your risk appetite to fulfill your investment goal.
Exposure to multi-asset classes
Since hybrid funds invest in both debt and equity instruments, you can get exposure to more than one asset class when investing in this type of mutual fund scheme.
Prudent risk management
Hybrid fund managers actively manage the funds by investing in a mix of non-correlated assets to hedge portfolio risks. This reduces portfolio risk significantly in the long term and helps generate maximum returns.
Investment in asset subclasses
Hybrid fund managers also have the leeway to invest in different asset subclasses from a category as well. For example, while investing in equity class, they can choose from large/mid/small-cap stocks to meet the scheme's objectives.
Final Word
Hybrid mutual funds come with the cushion of regular income from debt instruments while making aggressive moves in equity assets for higher returns. This means there are certain associated risks that you need to consider before investing.
Hence, checking a fund's past performance along with other vital aspects is necessary to gauge the fund's ability to generate returns in varying market conditions.
Frequently Asked Questions
Before you go…
Disclaimer: Mutual funds are subject to market risks. Please read the offer document carefully before investing.
Image courtesy: master1305/Freepik.